View 200 Storage Facilities Near Jersey City, NJ


Compare storage unit prices and monthly specials.
Public Storage
1.0

miles
Online Only Rate: Starting at $40.00
ACT FAST 1 UNIT LEFT!
Public Storage
1.0

miles
Online Only Rate: Starting at $88.00
ACT FAST 1 UNIT LEFT!
CubeSmart
1

miles
Online Only Rate: Starting at $20.40
40% OFF & FIRST MONTH FREE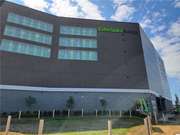 Extra Space Storage
1

miles
Online Only Rate: Starting at $14.00
ACT FAST - LIMITED AVAILABILITY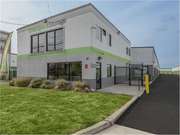 1

miles
Online Only Rate: Starting at $73.00
ONLY 1 UNIT LEFT AT THIS PRICE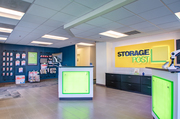 Storage Post
1

miles
Online Only Rate: Starting at $106.00
ACT FAST: LIMITED UNITS
CubeSmart
1

miles
Online Only Rate: Starting at $42.00
25% OFF & HALF OFF FIRST MONTH
Public Storage
1.0

miles
Online Only Rate: Starting at $164.00
$1 FIRST MONTH RENT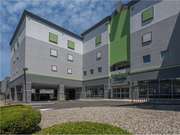 1

miles
Online Only Rate: Starting at $38.00
ACT FAST - LIMITED AVAILABILITY
CubeSmart
1

miles
Online Only Rate: Starting at $58.80
40% OFF & FIRST MONTH FREE
Find Self Storage Near Jersey City, NJ
Compare storage facility prices, specials, photos and reviews. Reserve a storage unit for FREE in 2 minutes
Cheap Climate Controlled Storage Units Jersey City, NJ.
Jersey City, NJ is a great place to rent climate controlled storage units.
Second only to Newark in population, Jersey City is one of the most populous communities in New Jersey. With the Hudson River on the east, Upper New York Bay on the West and both the Newark Bay and Hackensack River on the west, Jersey City is nearly entirely surrounded by water. This makes it a popular location both for trade reasons and for recreation.
Jersey City is located within minutes of Elizabeth, Newark and the thriving metropolis of New York City. This makes it a popular place to live, work and play. Many of the people who find themselves drawn to Jersey City end up settling in the 07305, 07306, 07307, 07304 and 07302 zip codes.
Jersey City is well known for its strong economy, which is not surprising with its location on major waterways and near some of America's most economically important cities. It has a thriving shopping scene, with popular and upscale retailers throughout as well as the Newport Mall. The Urban Enterprise Zone which runs through portions of the city makes shopping a bit more affordable with a lower sales tax rate, and this continues to draw retailers to the city. Add to this the headquarters of several companies in and near Jersey City, and you have a community that draws many because of its varied and unique opportunities.
Life here is not all work, though. Jersey City has a large art scene, with one of the highest percentages of artists-in-residence in the country. It is also home to several art and culture-based attractions, such as the Jersey City Museum and the Hudson Shakespeare Company. The waterways around Jersey City provide their own share of recreational opportunities, from boating to fishing to cruising. When you are ready to store your boat, fishing gear or art supplies, we can connect you with a local self-storage option to help.
If you are considering making the move to Jersey City, be ready to embrace an energetic, welcoming city. You will be able to benefit from the friendly community, business and economic opportunities and recreational options of this thriving metropolis. Our partnerships with local moving and self storage companies will make it easy to handle the details of your move.
Find cheap self-storage options in Jersey City, NJ with USSelfStorage.com
Because Jersey City is a very urban area, most families live in lofts, apartments and condos. Single-family homes are difficult to find in this packed area. For this reason, storage space is at a premium, creating the need for self storage. Whether you are storing recreational vehicles, seasonal decorations or even business supplies, you need convenient and affordable storage close to home. USSelfStorage.com is here to help you compare the different storage options in your area, so you can find the right one for your needs.
Whether you are searching for traditional self-storage, climate-controlled storage or vehicle storage, we give you the ability to easily compare your options. Simply input the zip code or city where you need storage, and we will show you your options to compare side-by-side. Then, book online over the phone, with no credit card required, and start enjoying the benefits of self storage in Jersey City, NJ.
Climate Controlled Self Storage Units in Jersey City, NJ
Do you have clutter around the house that you can't get under control? Are there large items that you want to protect but just take up too much space? Do you want to simplify your day-to-day life?
A climate controlled storage unit in Jersey City can give you the freedom you need to manage your assets without forcing you to give up the things you value or putting you through the exorbitant expenses of moving or upgrading your home.
Self Storage in Jersey City
When you need extra space in Jersey City, self storage is an affordable way to protect things you value and keep them in great shape for an indefinite period of time. You can find storage units in a variety of sizes, catering to all of your needs.
Climate Control Units in Jersey City
Traditional self storage units in Jersey City or anywhere else open directly to the outdoors. They are often thinly insulated. Temperatures inside the units fluctuate as wildly as outdoor temperatures. Such units can easily get below freezing in the winter and over a hundred degrees in the summer.
Some items are fine in those conditions, but many aren't. If you want to avoid temperature extremes, then climate control is the way to go.
These units are attached to a large building with industrial HVAC support. They maintain a regulated temperature inside, preventing temperature extremes and protecting your valuables. Climate control also lowers humidity variance which is important for many materials and items you store in Jersey City. If you need to store anything that can be damaged from high humidity, climate control is the way to go.
Improved Security
In order to maintain climate conditions in the units, most are only accessible from interior hallways. This adds an extra layer of security. Anyone trying to access your unit also has to get through a security check to enter the building in the first place. Your unit has personal protection measures beyond that, doubling security efficacy.
Getting the Best From Your Jersey City Climate Controlled Self Storage Units
There are plenty of facilities available to ren a storage unit, but if you want the best, then you need to look for the features that matter most to you. Price, size, climate control, security, and access are all essential for high-quality storage.
If you want a unit that provides benefits without creating problems, then that's what you'll find. We pride ourselves on three principles of storage quality above all else: affordability, variety, and accessibility.
Affordability
It's never good to overpay for storage. You can find the unit you need at a competitive price. To get such advantages from climate controlled units with advanced security only adds to the value. If you want the very best for your stored items, affordability is an important part of the equation.
Sizes That Fit Your Needs
Units are priced by size. With a wide variety of units available, you can get the storage space you need without paying for any extras. Each unit still benefits from climate regulations and security throughout the building, but you're getting a unit sized for the items you need to store. See our unit size guide to learn what can fit on a different unit size
Convenient Access
Even with excellent security, you can access your storage unit on your own terms. Building and unit access are available and flexible so you can put things into storage or take them out according to your own schedule. A storage unit that you can't access is worthless in a time of need. Take advantage of reliable units with convenient access that still come at great rates with many benefits.
Search for climate controlled storage units in New Jersey cities
Search zip codes for climate controlled storage units in Jersey City, NJ