24 Hour Access Storage Units
24 hour access storage unit gives you flexibility and piece of mind.
Unlimited access to your storage unit
Having access to your storage unit 24 hours a day is a great advantage for people that are busy during business hours. Most self-storage facilities have limited access hours for your storage unit. They all vary but most frequently it's between the hours of 6:00am and 10:00pm. These set hours limit your ability to be able to retrieve any item in storage at whatever time you might need it.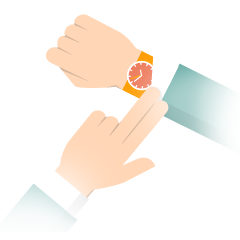 1

24 Hour Access is Key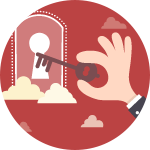 In an ideal world, you would only need access to your belonging during normal business hours. Yet this is usually not the case. Most individuals, families, and even businesses need access to their personal belongings at differing times of the day. Choosing a storage facility that is open 24 hours a day/ 7 days a week can offer you peace of mind, knowing that no matter when you need your items—they are available to you.
Yet before you choose a 24-hour self-storage facility, it is important to consider a few factors.
Learn More
2

Businesses Benefit from 24 Hour Access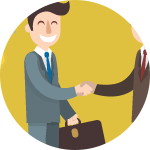 Your business is your life and as a small business owner, you know that you never stop working. You don't work regular office hours—why should your storage unit? Having access to your business documents, your extra office equipment, and supplies is critical and can save you time and money. You can pick up your business items from your storage unit whenever you need them and there is no need to wait for regular "office hours" to begin.
When you operate a business, it is often a 24-hour per day job, even if your actual "open" hours are only from 8am to 5pm. Especially if you have goods for sale (as opposed to services), you probably have a lot of inventory.
Learn More
3

Shift Workers Benefit from 24 Hour Access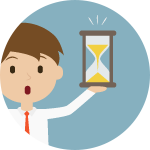 If you do shift work, you know how frustrating it can be that things just are not open when you need them. Most of your errands have to be done when you get off of a night shift job, but not everything is open that early. By the time you get up to go to work, most things are closed. That can force you to stay up after work for hours, trying to get things done, or to cut your sleep short so you can get up and get things done before they close. Anything that runs on a 9-to-5 schedule is particularly frustrating for anyone working a midnight shift.
Even those who work shifts like 3-to-11 may find it difficult to get enough sleep and still accomplish everything they need to do when the rest of the world runs on a different schedule. Fortunately, there are some businesses that understand the needs of shift workers.
Learn More

4

24 Hour Self-Storage Available on Request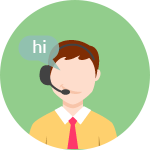 If you don't believe you will need frequent access to your items 24 hours a day/ 7 days a week, there are numerous self-storage unit facilities that offer 24-hour storage access upon request. Restrictions do apply and you may need to arrange access ahead of time, so last minute requests may not be an option.
Having 24-hour access to your belongings is pretty useful. After all, they are your belongings, you should be able to get to them whenever you like. If you are uncertain which type of storage unit is best for you, give us a call. We can help you determine which type of storage unit would be best suited for your needs and your situation.
Learn More
Do all storage facilities offer 24 hour storage access?
No, not all storage facilities have 24 hour access to their storage units. However, most storage facilities do offer extended access hours, from 6:00 am to 10:00 pm. See storage facility access hours near you with USSelfStorage.com.
Is 24 hour storage helpful?
If you need to access your storage before or after the storage facility office hours, you would need to find a storage facility that offers 24 hour or extended access to the storage unit. Storage customers who work 9 am to 5 pm or use the storage unit for business use, are usually more interested in renting a storage unit with extended storage access hours.
Is 24 hour storage units more expensive than other storage units?
Typically, 24 hour access storage is not more expensive than other storage units. Usually, you do not have to pay extra money for of extended access to your storage unit.
Is 24 hour storage the same as extended access storage?
No, there is a difference. It is more common that storage facilities offer extended storage access, which is typically 6:00 am to 10:00 pm, than offering 24-hour access, which is all day and night. Although, some storage facilities do offer access to your storage unit 24 hours a day. See USSelfStorage.com, to find storage facilities hours.
Do storage facilities offer 24 hour storage climate controlled and drive up storage units?
Most storage facilities that offer 24 hour access or extended hour access will apply it to all the storage units, whether climate controlled or drive up units, at their facility.
Is it safe to access storage facilities 24 hours a day or after office hours?
Most storage facilities have high tech security monitoring their storage facilities, as well as extensive lighting. Commonly, storage facilities have keypad access, gated areas, recorded security cameras and ample illumination. In addition, some storage facilities have managers that live onsite. 
What could I do if I get locked into a storage facility late at night?
I you find yourself locked in a storage facility after office hours, you should contact the self storage facility manager or their call center for assistance. If you are not able to get in contact with your storage facility, you might consider contacting the local police department for assistance.