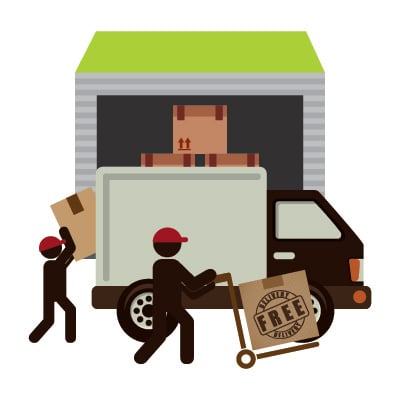 Everything that you need to know about self storage.
Self-Storage is utilized by renters, homeowners, small and large businesses, college students and military personnel. Renters and homeowners use self-storage to create more room in their residence, freeing up a closet or garage space. Also frequently used to store furnishings, appliances, clothing, sporting equipment, bicycles, sentimental items, holiday items, motorized vehicles and more.
Small or large businesses free up space by storing excess office furniture, file cabinets, electronics, records and business supplies. College students store their dormitory contents during summer breaks. Military personnel while on deployment store their belongings. Storage is also utilized by people when remodeling or renovating their house or to protect or secure their personal possessions when severe weather occurs.
1

Self storage size guide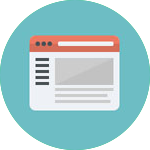 Storage units come in a variety of sizes ranging from small lockers that are 2 feet wide and 3 feet deep with a ceiling height of 3 to 4 feet high, to more typical storage units that start at 5 feet wide and 5 feet deep (5 x 5) to a medium unit 10 feet wide and 15 feet deep (10 x 15) to a larger unit of 10 feet wide and 30 feet deep (10 x 30) with ceiling heights between 8 and 10 feet high. You can also reference our Size Calculator to assist you in determining what size is appropriate for your use.
2

Self Storage Basics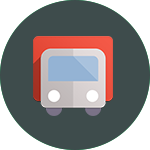 At some point, you may feel the need to de-clutter your home and/or office and find a clean, safe and secure spot to deposit your personal belongings. Whether you're planning on downsizing, staging your house, relocating or making more room for other goods, a convenient self-storage option can become the best solution for you. Even though self-storage alternatives are not created equally and may vary a great deal in terms of price, square footage and features, there are a few basic things that you should know about storage units before renting one locally. "In hot climates like Miami or Houston, most renters prefer climate controlled units over drive-up to protect from mold and mildew.
Self-storage units can allow you to profit from the superior level of convenience ensured by a reputable storage facility located near you.
Learn More
3

Do not Confuse Self-Storage Units with Portable Storage or Storage Pods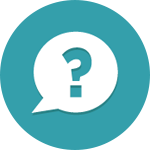 On the other hand, portable storage containers are a completely different story. Offering you a certain level of flexibility, convenience and security, these containers are suitable for DIY moving and could respond to the needs of people who want to rely on short or long-term storage after, during or before a relocation process. A POD or portable unit is a shell-like storage container that you can send to your home, fill it up and have someone take it to a warehouse or a storage facility.
Companies offering this type of service usually drop off the movable containers at the location indicated by clients and collect them when their customers' storage needs have been fulfilled. Portable storage containers are more suitable for people who wish to deposit their goods in a safe spot for a short period of time, whereas self-storage enables them to find the best temporary home for their personal belongings and leave them in storage for the longest period of time, if needed.
Learn More

4

What storage unit amenity do you need?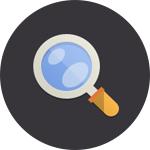 Self storage units are incredibly diverse and have been designed to address your specific necessities and demands. Here are a few of the most popular self-storage options that you should consider before renting your first unit.

Climate controlled storage
these units are become particularly useful when it comes to storing valuable possessions that could be damaged by temperature/humidity variations. By preserving an ideal level of temperature and humidity, these units can help you keep your goods in excellent condition for the longest period of time.
Learn More
5

What can you store in self storage units?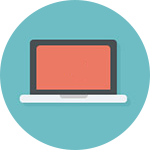 You may be wondering what type of items could you actually deposit in a self-storage unit? In this case, the list of goods that can be safely stored in such units is virtually endless.
Here are the main categories of products that can be deposited in a self-storage facility:

Electronics

Clothing

Furniture

Non perishable food

Books, CDs, movies, toys
Learn More
6

What can you not store in self storage units?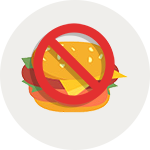 You rent a storage unit to keep your personal belongings safe, secure and in excellent condition for as long as you want. On the other hand, there are certain categories of items that simply do not belong in a self-storage unit.
Here are just a few examples:

Food

Guns

Pets

Live plants
Learn More
7

Is a self storage rental month to month, or does it require a long term commitment?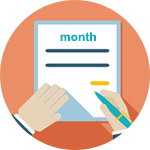 When you need to rent a self-storage unit, you might not be sure how long you'll need to use it for. A lot of people rent these units when they're moving to a new place, or when they're doing remodeling on the home they already have. Having a home built or downsizing can be other good reasons to need space in a storage facility, as well. No matter your reasons for wanting to store some of your things, with a month to month rental you don't need to worry about having a commitment you aren't comfortable with. If you need to get your things out sooner than anticipated, or you have to leave them longer than you expected, there won't be any problems.
You can simply let the facility know if you need to get things earlier, and keep paying if you have to leave them longer.
Learn More
8

There are easier ways to find self-storage units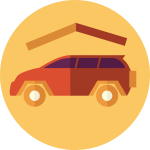 Finding the right self storage unit is important. Even the best units can be wrong for you, if they don't fit the criteria you need for your stored items. When you need to find a good storage facility, you can drive around looking for one, but that's time consuming and still might not really tell you what you need to know. Rather than do that, use the power of the internet to locate storage facilities that are close to where you are or where you want to be. Then, take a look at what they offer and the reviews they have, and, you can accomplish this in one place, USSelfStorage.com.
By learning about them online you can see objective opinions from people who have used their services and written about it, so you can make a more informed decision on whether you want to use that facility or whether it would be better to choose a different one. That can depend on what you're looking for in a unit.
Learn More
9

How Can US Self Storage assist you in finding a self storage unit?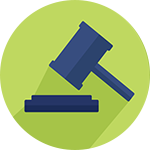 Paying your storage unit rent is vital to making sure the items you have in there aren't going to be sold at auction or otherwise disposed of. While storage auctions aren't really that common, a facility isn't just going to keep your things indefinitely when you're not paying for the space you have them in. Paying your rent on time is important to protect your items, and it can also help keep you from having to pay fees for late payment. Most storage facilities do charge fees if you're late with your rent, so make sure you set a reminder of some kind, so you don't forget. Paying a few days early is a good idea, too, just in case you get tied up or busy on the day your rent is due and can't get to the facility before it closes.
10

Documents needed to rent a storage unit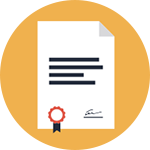 When you show up to make a reservation and rent a storage unit, don't forget that you'll need documentation. Fortunately, most storage facilities don't ask for a lot of specifics. They just want to make sure you are who you say you are, which can be proven with a driver's license or state ID card. If you don't have that kind of identification, there are other things you can use in many cases. A passport, for example, is often an acceptable method of identification. There may be other options you can provide, too, but that will depend on the storage facility and what it requires. If you're not sure whether your documentation is acceptable, make sure to call the facility first and ask about it. That can save you the trouble of arriving there only to be turned away because they won't accept your particular type of identification.
You also don't need to worry about a credit or background check to rent a unit. There are some New York City storage facilities that do criminal background checks, but these are not very common.
Learn More
What are the most common storage unit specials offered at storage facilities near me?
Storage facilities most commonly offer first mont free, $1 the month, 35% and 50% off the month and web only rates, that are offered when reserving a storage unit online. Find the best storage specials online with USSelfStorage.com.
How could I save money when renting a storage unit near me?
Storage unit prices vary depending on storage facility location, availability of units at the facility, the proximity of the storage unit at the storage facility (lower floor vs. upper floor) and weather the storage unit is a climate controlled or drive up storage unit. Use USSelfStorage.com filters to save money and time.
How could I save money when renting a storage unit?
Storage unit prices vary depending on the storage facilities location, how many vacancies the facility has, and where the actual storage unit is located in the storage facility; for example is it on the first floor or upper floor with elevator access unit. Also, whether a storage unit is a climate controlled indoor unit or a drive up outside storage unit.
To save money you want to get the smallest unit you could use, on an upper floor or a small drive up unit, if you do not need a climate controlled unit. Also, ask about what specials that the storage facility is offering on a particular unit.
What is the average price of storage units?
A small storage unit (5 x 5, 5 x 10, 5 x 15) price averages between $30.00 to $110.00 per month. A medium storage unit (10 x 10, 10 x 15) price averages between $120.00 to $195.00 per month and a large storage unit price (10 X 20, 10 x 25, 10 x 30 ) averages between $200.00 to $325.00 per month. Compare storage facilities to get the best price.
Do storage facilities raise your rent?
Storage facilities do commonly raise rents, when the demand for storage increases, and their occupancy is high. Check your lease and speak with the manager at your storage facility to get a better understanding as how often the facility raises rent and to make sure that you get adequate notice prior to your tent being raised.
Are there other fees in addition to rent and sales tax?
In addition to rent and applicable sales tax, storage facilities commonly charge a one time administration fee upon move in the amount of $20 to $25. The admin fee is the amount charged by the facility to set up your account and to process your lease and any other documents that might be related.