Car Self Storage.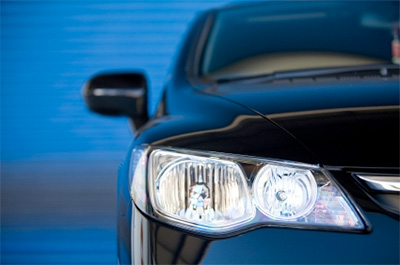 There are numerous reasons why you may suddenly find yourself in need of an enclosed, covered or uncovered car storage unit. For example, car storage units are very convenient if you don't have enough space at home to keep your classic cars or motorcycles. Small businesses also benefit greatly from car storage as many commercial vehicles, like work trucks and vans, can not be parked in residential areas.
No matter what your reason may be, a car storage unit can afford you the peace of mind knowing that your ride is safe and protected until you need it again. Depending on your needs, you can choose between an enclosed car storage unit and an uncovered car storage unit. Both offer great value and varying degrees of protection for your valued car or motorcycle, thus increasing the likelihood that you can find the car storage unit that is perfect for your needs—and your budget.
Enclosed Car Storage Units
If you are looking for a perfect way to protect your car from extreme temperatures, precipitation, sun damage, and natural disasters, enclosed car storage units are an ideal choice. Although you will typically pay more for enclosed car storage, you may save money in the long run by not having to repair hail damage, a cracked windshield, or a flooded interior. If you have a truly priceless car, a collector's item, or are leaving your car in storage for long periods of time, an enclosed storage for your vehicle can offer you the piece of mind knowing that your car is truly protected.
Before you choose an enclosed storage unit, it is important to measure your car carefully and consider all of your storage needs. Enclosed storage units come in standard sizes, so if you are unsure of your needs, give us a call and we'll walk you through it! If your car has been customized, such as added larger wheels or a lift kit, you should consider that carefully, as this may add significant height to your vehicle.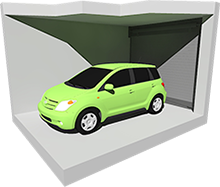 Small
Small enclosed car storage units are typically offered in 10' x 10' and 10' x 15' versions. 10' x 10' units will typically fit motorcycles, minis, or very small sports cars. The vast majority of American small cars, however, will fit inside a 10' x 15' enclosed storage unit. This includes coupes, hatchbacks, and some small crossover SUVs.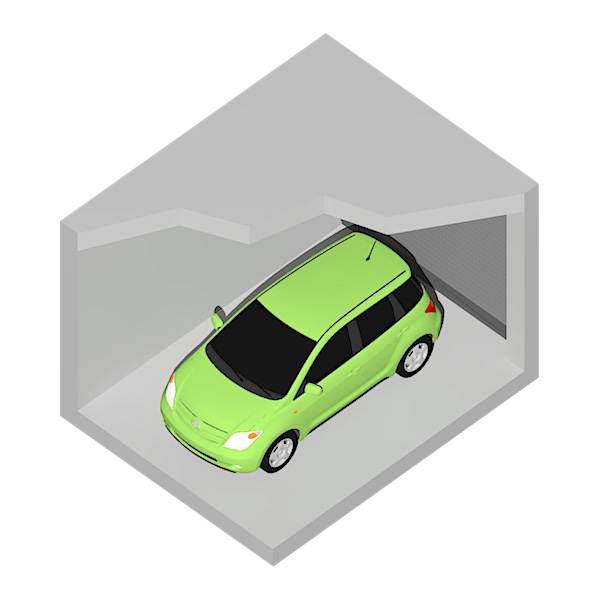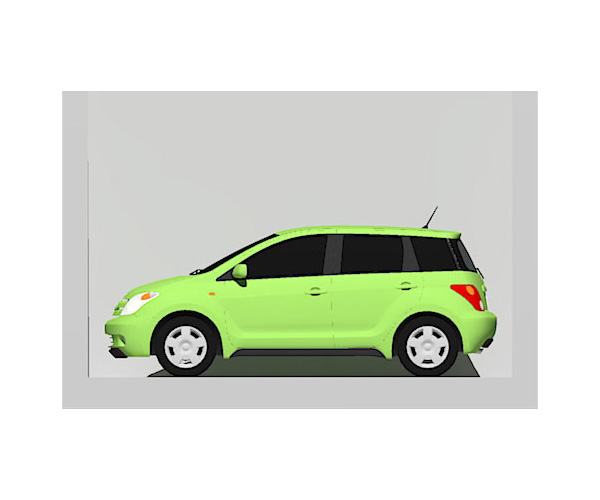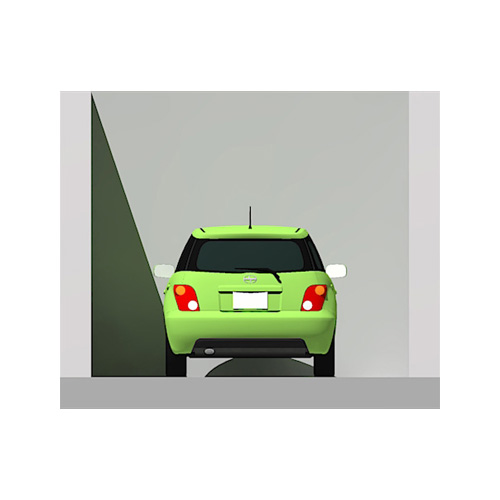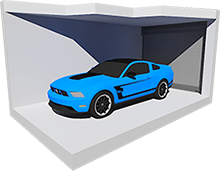 Medium
Medium enclosed car storage units are best for the majority of American cars on the road. If you have a mid-sized sedan or even a minivan, a medium storage unit of 10' x 20' is your best and most economical choice. This is by far the most popular choice for car owners who are looking to store their car safely.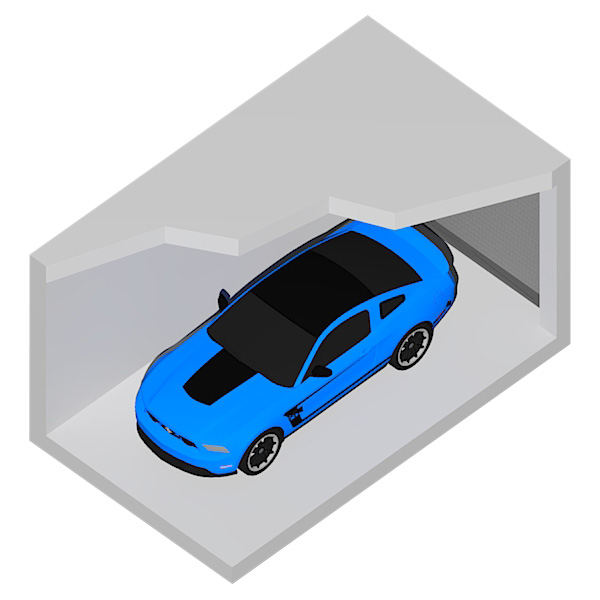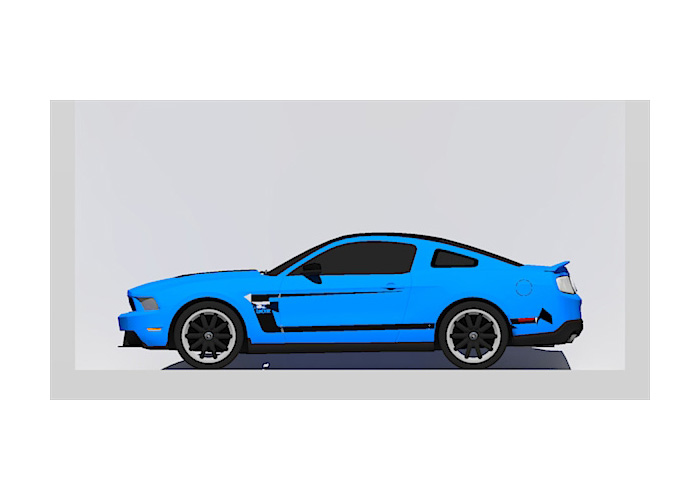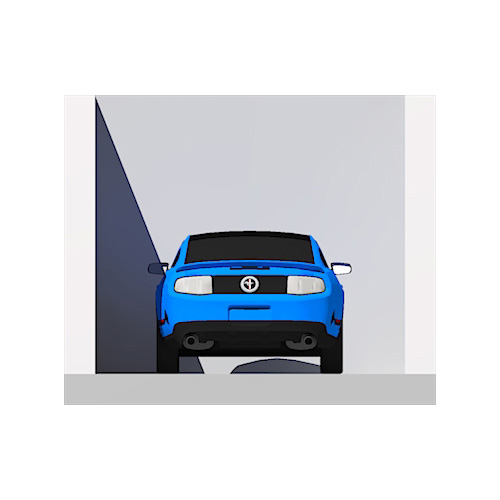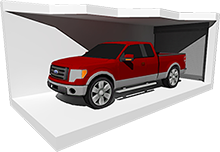 Large
Large enclosed car storage units are usually 10' x 30' and are perfect for large SUVs, pickup trucks, and full-sized vans. This is also a good option for anyone who wishes to store more than just an automobile in the storage unit or for anyone who wishes to have a little extra elbowroom to work on their vehicle. Units of 10' x 30' are often perfect for fitting a vehicle, plus furniture and other household items. While large enclosed storage units are a bit pricier, they may be the best financial choice for those individuals with multiple items to store. Having all of your items in one storage unit may be a cost-effective and efficient solution for both long-term and short-term storage.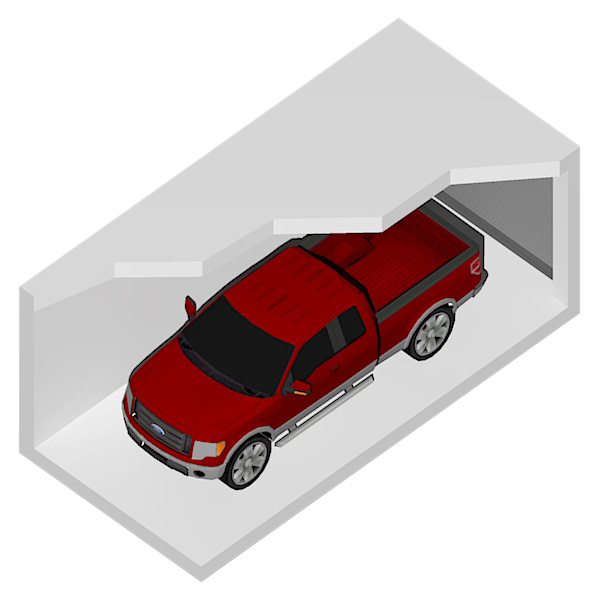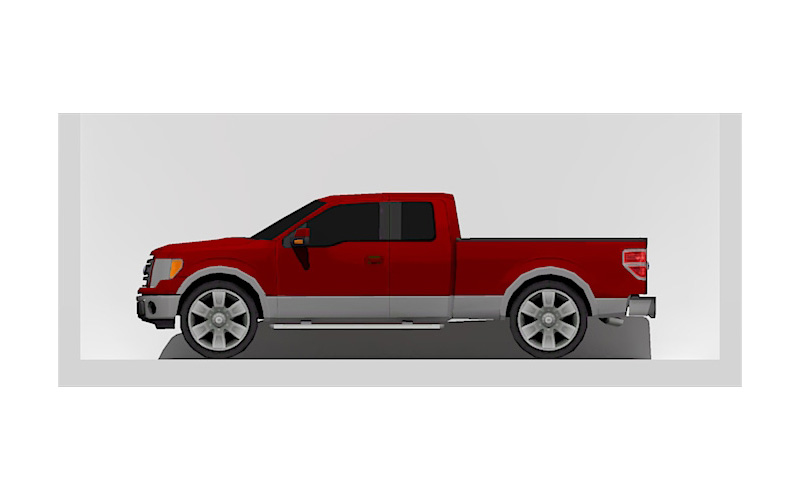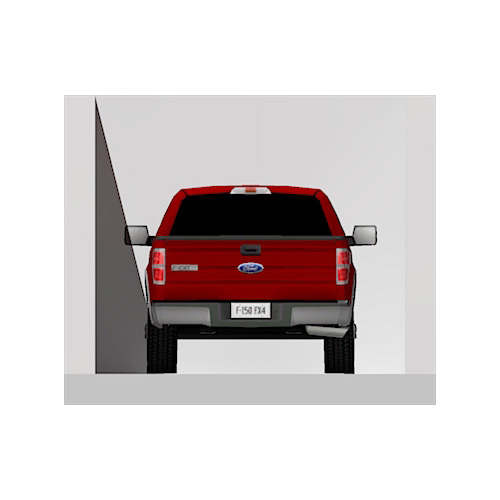 Uncovered Car Storage
If you're looking for a budget-friendly vehicle storage solution and don't need maximum protection from the elements, then an uncovered car storage unit may be the ideal choice for you and your vehicle. While uncovered storage units will not protect your vehicle from the sun or snow, these units will offer secure protection from theft, vandalism, and other types of property damage. Even better, uncovered car storage units are much cheaper to rent than enclosed car storage units. This is especially nice for college students, small businesses, and those in need of a way to store their vehicle without spending a lot of money.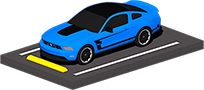 Small
- Up to 8.5' wide x 20' long
Small parking spaces are perfect for all kinds of cars, both small and mid-size cars. They are also perfect for regular size pickup trucks, vans, and SUVs. For the average American, a small parking space is a perfect solution for clearing out a garage or driveway.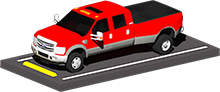 Medium
- Up to 8.5' wide x 35' long
If you have a slightly longer vehicle, you may want to consider a medium size car storage unit. These parking spaces are ideal for full-size vans, trucks, and larger SUV's. You can determine how much space you need by fully measuring your car or truck before choosing a parking space.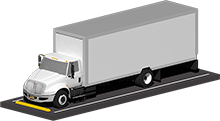 Large
- Up to 10' wide x 50' long
These parking spaces offer the most space when it comes to length. If you own a camper, an RV, a bus, or an oversized truck, this is the perfect space for your vehicle.
Prepareing Your Car For Long-Term Storage
If you are considering long-term car storage, there are a few steps you must take to protect your car from damage.
Change the engine oil and filter.
Drain your cooling system and refill it with new 50/50 mixture of antifreeze.
Top up the transmission/differential/steering box.
Top off the brake fluid.
Wash and wax the exterior.
Vacuum the interior.
Disconnect the battery
Clean the connector with a solution of baking soda and water.
Slip a plastic baggie over the exhaust tip and secure it with a rubber band to help keep moisture out of the engine.
Periodic Maintenance Tips for a Car in Storage
When your car is in storage, a few basic maintenance tasks must be performed to prevent damage to your vehicle:
If possible, start your vehicle and drive it around for 15 minutes every 2 weeks. This will help maintain the battery charge and keep the engine and all components properly lubricated and running smoothly.
Run the A/C every 2 weeks or once a month to keep the air quality fresh.
If your car is going to be in storage for a long time, take the wheels off the car to prevent flat spots.
Check your tire pressure and keep it adequately inflated to prevent flat spots.
Keep the gas tank full to prevent moisture from accumulating inside the fuel tank.
Check the inside of the vehicle periodically for signs of pests or rodent damage.
Tips for Taking a Car out of Storage
When a car, truck, or motorcycle has been in storage for a long period of time, it is important to check it thoroughly before driving it. Here are a few tips for taking your car out of storage:
Check for evidence of pests.
Clean car out and wipe of any dust or dirt that has collected.
Check all fluid levels and replace as needed.
Check all rubber components and hoses for cracks.
Check tire pressure and look for poor tire conditions.
Reattach the car battery and test to see that it starts.
Allow your car to run for several minutes before driving it.
When first driving, test the brakes and take it slowly before heading out on a major road.
More About Car Storage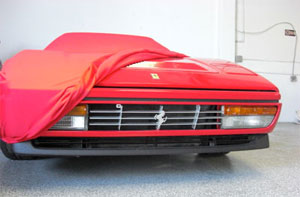 For the best temporary car storage or long-term classic car storage, it is important to choose a car storage facility that you trust. The car storage facility should have easy, drive up access, and indoor covered spaces that will protect your car. In addition, the facility you use to store your car should have good security features such as ample lighting, security cameras, and keypad access.
There are basically two options for car storage, outside storage and indoor storage. The popularity of outside storage has made storage facilities' owners and operators include this as part of their inventory. All the elements are already in place, and with available land, outdoor spaces just need to be created. While this option may protect your car from vandalism and theft because it is parked on private, secure land, it does not protect your car from the elements and bad weather.
Indoor car storage seems to be the best option because your car is absolutely safe and well protected against the weather and other natural disasters. You can also service your vehicle while inside the storage space area, which makes it very convenient in cold temperature areas. There are also some boutique type car storage facilities, which although pricey, offer the best service. This often includes picking you up and dropping you off. Some even provide maintenance and their team can detect and advise on any automotive wear and tear. This option is for the car collector or for someone who has a fleet of cars that should not be exposed to the elements.
Find Car Storage In Your City: