Rent cheap self storage units in California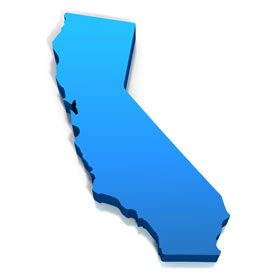 If you are looking for self storage units in the State of California, we can help. You can browse self storage facilities in our most popular California cities and find a cheap storage unit near you. If you are uncertain of your storage needs, give us a call and we can assist you in choosing the right self storage unit. Whether you are cleaning out your garage, or looking for a facility with drive-up units, there are numerous self storage facilities in the State of California to choose from. Climate controlled units, car storage, boat storage, RV or motorcycle storage are just a click away.
All California Cities
California is the most populous state in the United States and the third most extensive, following Texas and Alaska. Its capital city is Sacramento and its most popular city is Los Angeles. There are more than 38 million people living in the state. California residents are always searching for ways to create extra space around their homes and offices. Luckily there are many self-storage facilities located throughout the state. Self storage provides a cheap and viable alternative for storing extra items.
The temperature in California is warm or hot throughout the entire year. If you are renting self-storage in California, a climate controlled unit can help to protect your belongings from the high temperatures the state often experiences. These units are available at a higher cost than regular units but the added protection they provide is worth the few extra dollars.
California has several institutions of higher learning. These include California State University, University of California, Alliant International University, Anaheim University, California Institute of the Arts, and Woodbury University. Students moving to California to attend school can make use of one the many self storage facilities located all over the state to store items which might not be able to fit into a small dorm room. These facilities often provide free use of truck and some even offer a special discount to college and university students.
California's economy consists mainly of trade and international related commerce accounts. It has the 5th highest unemployment rate in the country and its GDP is higher than all but eight countries in the world. Business owners who need to create space around the office can use self-storage in the state of California to safely and conveniently store their files and office equipment.
California is famous for several annual events such as, the Academy Awards, Antelope Valley Fair, Film Fest LA. Golden Globe, and Renaissance Faire. Event organizers can use California self-storage to safely and securely store items related to these important annual events.
You can also search for self storage in California with amenities such as 24-hour access, boat and RV storage, gated access, and enhanced security. If you are in the process of moving to California, search for a self-storage facility that offers truck rental in order to make your move a bit smoother.