Vehicle Storage is not only for family and personal use vehicles.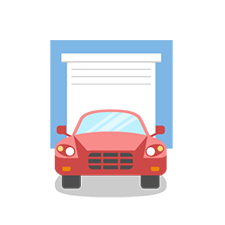 It also deals with vehicles that are used for business, from a regular trailer to an 18 wheeler to a crane. Business owners can opt to store company cars, service trucks, and even construction vehicles in a vehicle storage facility when they are not in use. This frees up valuable space on your business property and protects your company's investments.
The majority of Americans wish they had more storage in their homes. As a result, our garages have become packed with a variety of household items, including Christmas decorations, bowling trophies, and sports equipment. Sadly, this leaves our vehicles to sit in the driveway, the street, or even parked in the backyard.