View 159 Storage Facilities Near Tampa, FL


Compare storage unit prices and monthly specials.
Public Storage
1.0

miles
Online Only Rate: Starting at $61.00
ACT FAST 1 UNIT LEFT!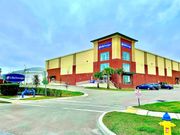 Life Storage
1

miles
Online Only Rate: Starting at $20.00
ONLY 1 UNIT LEFT AT THIS PRICE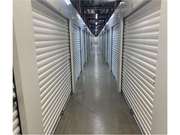 1

miles
Online Only Rate: Starting at $17.00
ACT FAST - LIMITED AVAILABILITY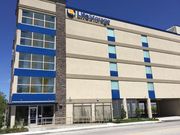 Life Storage
1

miles
Online Only Rate: Starting at $11.00
ONLY 1 UNIT LEFT AT THIS PRICE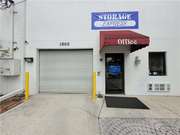 Storage Express
1

miles
Online Only Rate: Starting at $28.00
ACT FAST - LIMITED AVAILABILITY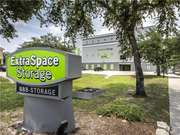 1

miles
Online Only Rate: Starting at $28.00
ACT FAST - LIMITED AVAILABILITY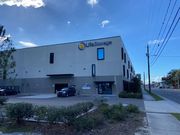 Life Storage

1011 E Dr Martin Luther King Jr Blvd,
1

miles
Online Only Rate: Starting at $22.00
ACT FAST - LIMITED AVAILABILITY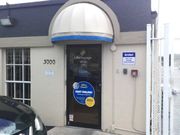 Life Storage
1

miles
Online Only Rate: Starting at $7.00
ACT FAST - LIMITED AVAILABILITY
CubeSmart
1

miles
Online Only Rate: Starting at $48.00
40% OFF & FIRST MONTH FREE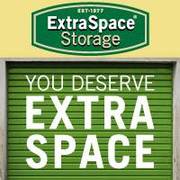 Extra Space Storage
1

miles
Online Only Rate: Starting at $22.00
ACT FAST - LIMITED AVAILABILITY
Find Self Storage Near Tampa, FL
Compare storage facility prices, specials, photos and reviews. Reserve a storage unit for FREE in 2 minutes
Cheap Climate Controlled Storage Units Tampa, FL.
Tampa, FL is a great place to rent climate controlled storage units.
Located in Florida, Tampa is the largest city in Hillsborough County and as of 2011, has a population of nearly 350,000 persons. It is the third most populous city in the state. Residents of Tampa do not have to worry about finding adequate space to store the belongings they accumulate over the years due to the wealth of self storage facilities in the city.
The state of Florida is known for its sunshine and beaches and residents of Tampa have plenty of ample self storage units to stash away items that they need for the year-round sunshine and fantastic weather. Tampa Bay area has many zip codes within the city and one has almost 60,000 residents, 33647, the next three, 33614, 33615 and 33612 have between 46,000 and 48,000 people.
Located near St. Petersburg, Sarasota and Clearwater, Tampa has several primary and secondary schools and is also home to the University of South Florida, which has over 46,000 students — the eleventh highest enrollment in the United States. With this many college students in the area, self storage is particularly important since persons for out-of-state desperately need a convenient place to store their belongings. Self storage facilities in Tampa also provide discounts to college students and some may offer a free truck to help the moving process even easier. Students are encouraged to seek self storage before the end of the semester or school year in order to secure a unit. The rush for self storage usually occurs when students are moving back home for the semester breaks so it is best to start looking at units early to ensure to that you find the one that best suits your needs.
The warm climate in Tampa means that items are liable to be damaged by the sharp rises in the temperature that can occur at at point during the year. Persons should always explore climate-controlled options, which may come at a higher price, but provide added security and peace of mind. Climate-controlled units keep the unit at a set temperature so items are not affected by the external climate, which can get pretty warm during the summertime.
Tampa's economy is fueled by the retail, finance, insurance, shipping by air and sea, national defense, professional sports, tourism and real estate industries. The county of Hillsborough has over 740,000 employees which is expected to increase to close to one million by the year 2015. With a large working population, business owners who are in need of extra space can seek out self storage in Tampa.
The city also has a variety of attractions that keep tourists coming throughout the year. These include Busch Gardens, American Victory, The Florida Aquarium, Tampa Theatre, and the Tampa Bay History Center. There is a lot of work involved in putting together these attractions and they also require many items to ensure that everything goes off without a hitch. The organizers of these attractions can always use self storage to put away items that are not in use at a particular time during the year.
In addition to regular self storage units, facilities in Tampa also offer mobile, vehicle, RV and boat storage. When renting self storage in Tampa, ask about a variety of amenities such as 24-hour access, on-site security and accessing the facility via a secure access card.
Climate Controlled Self Storage Units in Tampa, FL
Do you have clutter around the house that you can't get under control? Are there large items that you want to protect but just take up too much space? Do you want to simplify your day-to-day life?
A climate controlled storage unit in Tampa can give you the freedom you need to manage your assets without forcing you to give up the things you value or putting you through the exorbitant expenses of moving or upgrading your home.
Self Storage in Tampa
When you need extra space in Tampa, self storage is an affordable way to protect things you value and keep them in great shape for an indefinite period of time. You can find storage units in a variety of sizes, catering to all of your needs.
Climate Control Units in Tampa
Traditional self storage units in Tampa or anywhere else open directly to the outdoors. They are often thinly insulated. Temperatures inside the units fluctuate as wildly as outdoor temperatures. Such units can easily get below freezing in the winter and over a hundred degrees in the summer.
Some items are fine in those conditions, but many aren't. If you want to avoid temperature extremes, then climate control is the way to go.
These units are attached to a large building with industrial HVAC support. They maintain a regulated temperature inside, preventing temperature extremes and protecting your valuables. Climate control also lowers humidity variance which is important for many materials and items you store in Tampa. If you need to store anything that can be damaged from high humidity, climate control is the way to go.
Improved Security
In order to maintain climate conditions in the units, most are only accessible from interior hallways. This adds an extra layer of security. Anyone trying to access your unit also has to get through a security check to enter the building in the first place. Your unit has personal protection measures beyond that, doubling security efficacy.
Getting the Best From Your Tampa Climate Controlled Self Storage Units
There are plenty of facilities available to ren a storage unit, but if you want the best, then you need to look for the features that matter most to you. Price, size, climate control, security, and access are all essential for high-quality storage.
If you want a unit that provides benefits without creating problems, then that's what you'll find. We pride ourselves on three principles of storage quality above all else: affordability, variety, and accessibility.
Affordability
It's never good to overpay for storage. You can find the unit you need at a competitive price. To get such advantages from climate controlled units with advanced security only adds to the value. If you want the very best for your stored items, affordability is an important part of the equation.
Sizes That Fit Your Needs
Units are priced by size. With a wide variety of units available, you can get the storage space you need without paying for any extras. Each unit still benefits from climate regulations and security throughout the building, but you're getting a unit sized for the items you need to store. See our unit size guide to learn what can fit on a different unit size
Convenient Access
Even with excellent security, you can access your storage unit on your own terms. Building and unit access are available and flexible so you can put things into storage or take them out according to your own schedule. A storage unit that you can't access is worthless in a time of need. Take advantage of reliable units with convenient access that still come at great rates with many benefits.
Search for climate controlled storage units near Tampa
Search for climate controlled storage units in Florida cities