View 198 Storage Facilities Near Hialeah, FL


Compare storage unit prices and monthly specials.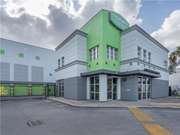 1

miles
Online Only Rate: Starting at $22.00
ONLY 1 UNIT LEFT AT THIS PRICE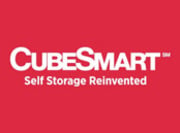 CubeSmart
1

miles
Online Only Rate: Starting at $51.60
40% OFF & FIRST MONTH FREE
Public Storage
1.0

miles
Online Only Rate: Starting at $42.00
50% OFF FIRST MONTH RENT
Public Storage

7996 NW South River Drive,
1.0

miles
Online Only Rate: Starting at $18.00
$1 FIRST MONTH RENT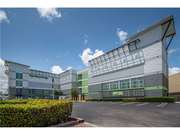 1

miles
Online Only Rate: Starting at $37.00
ACT FAST - LIMITED AVAILABILITY
Public Storage
1.0

miles
Online Only Rate: Starting at $55.00
50% OFF FIRST MONTH RENT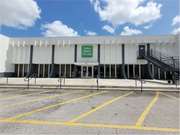 Public Storage
1.0

miles
Online Only Rate: Starting at $16.00
$1 FIRST MONTH RENT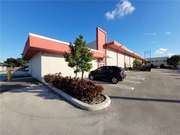 1

miles
Online Only Rate: Starting at $43.00
FIRST MONTH FREE
Public Storage
1.0

miles
Online Only Rate: Starting at $43.00
50% OFF FIRST MONTH RENT
Find Self Storage Near Hialeah, FL
Compare storage facility prices, specials, photos and reviews. Reserve a storage unit for FREE in 2 minutes
Cheap Climate Controlled Storage Units Hialeah, FL.
Hialeah, FL is a great place to rent climate controlled storage units.
Hialeah is the sixth largest city in the state of Florida and has more than 200,000 persons living there, Hialeah is centrally located between Miami, Fort Lauderdale and Homestead. The city's name is a Muskogee origin and means 'pretty prairie' due to its location on a prairie between Biscayne Bay and the Everglades. Residents of Hialeah can rent self storage if moving, starting a home improvement project or for business purposes. 33012 zip code houses over 71,000 people, 33015 has over 63,000 residents, 33016 and 33018 are behind with over 47,000 each.
Similar to the rest of South Florida, the weather in Hialeah is seasonably warm and rarely goes below 70 degrees. As such, a climate controlled or air conditioned unit would provide the best protection for your items. These units ensure that the temperature is kept constant which minimized the likelihood that you items will crack or break due to temperature changes.
Hialeah is home one of Miami-Dade College's campuses, College of Business and Technology, and Florida National University. Students often need self storage to accommodate things which cannot fit easily into a small and cramped dorm room. Many self storage facilities in Hialeah offer students discounts and free use of truck.
The second largest Spanish-language TV network, Telemundo is headquartered in the city. Other popular businesses include, Wal-Mart, Lowe's, Publix, Westland Mall, and The Home Depot. These businesses can use self storage to put away items and create more space around the office.
Self storage facilities in Hialeah offer a variety of amenities such as 24-hour access, truck rental, gated, access, mini storage, and boat and RV storage. You can use USSelfStorage.com to locate and rent elf storage units in Hialeah at your convenience.
Climate Controlled Self Storage Units in Hialeah, FL
Do you have clutter around the house that you can't get under control? Are there large items that you want to protect but just take up too much space? Do you want to simplify your day-to-day life?
A climate controlled storage unit in Hialeah can give you the freedom you need to manage your assets without forcing you to give up the things you value or putting you through the exorbitant expenses of moving or upgrading your home.
Self Storage in Hialeah
When you need extra space in Hialeah, self storage is an affordable way to protect things you value and keep them in great shape for an indefinite period of time. You can find storage units in a variety of sizes, catering to all of your needs.
Climate Control Units in Hialeah
Traditional self storage units in Hialeah or anywhere else open directly to the outdoors. They are often thinly insulated. Temperatures inside the units fluctuate as wildly as outdoor temperatures. Such units can easily get below freezing in the winter and over a hundred degrees in the summer.
Some items are fine in those conditions, but many aren't. If you want to avoid temperature extremes, then climate control is the way to go.
These units are attached to a large building with industrial HVAC support. They maintain a regulated temperature inside, preventing temperature extremes and protecting your valuables. Climate control also lowers humidity variance which is important for many materials and items you store in Hialeah. If you need to store anything that can be damaged from high humidity, climate control is the way to go.
Improved Security
In order to maintain climate conditions in the units, most are only accessible from interior hallways. This adds an extra layer of security. Anyone trying to access your unit also has to get through a security check to enter the building in the first place. Your unit has personal protection measures beyond that, doubling security efficacy.
Getting the Best From Your Hialeah Climate Controlled Self Storage Units
There are plenty of facilities available to ren a storage unit, but if you want the best, then you need to look for the features that matter most to you. Price, size, climate control, security, and access are all essential for high-quality storage.
If you want a unit that provides benefits without creating problems, then that's what you'll find. We pride ourselves on three principles of storage quality above all else: affordability, variety, and accessibility.
Affordability
It's never good to overpay for storage. You can find the unit you need at a competitive price. To get such advantages from climate controlled units with advanced security only adds to the value. If you want the very best for your stored items, affordability is an important part of the equation.
Sizes That Fit Your Needs
Units are priced by size. With a wide variety of units available, you can get the storage space you need without paying for any extras. Each unit still benefits from climate regulations and security throughout the building, but you're getting a unit sized for the items you need to store. See our unit size guide to learn what can fit on a different unit size
Convenient Access
Even with excellent security, you can access your storage unit on your own terms. Building and unit access are available and flexible so you can put things into storage or take them out according to your own schedule. A storage unit that you can't access is worthless in a time of need. Take advantage of reliable units with convenient access that still come at great rates with many benefits.
Search for climate controlled storage units in Florida cities