View 5 Storage Facilities Near Omaha, NE


Compare storage unit prices and monthly specials.
Public Storage
1.0

miles
Online Only Rate: Starting at $54.00
$1 FIRST MONTH RENT
1

miles
Online Only Rate: Starting at $97.20
40% OFF & FIRST MONTH FREE
Public Storage
1.0

miles
Online Only Rate: Starting at $43.00
$1 FIRST MONTH RENT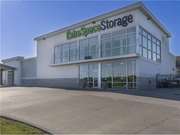 1

miles
Online Only Rate: Starting at $86.00
ACT FAST - LIMITED AVAILABILITY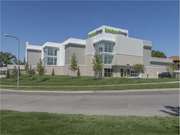 1

miles
Online Only Rate: Starting at $84.00
ONLY 1 UNIT LEFT AT THIS PRICE
Find Car Storage Near Omaha, NE
Compare storage facility prices, specials, photos and reviews. Reserve a storage unit for FREE in 2 minutes
Cheap Car Storage Units Omaha, NE.
Omaha, NE is a great place to rent car storage units.
There are over 400,000 people living in Omaha, Nebraska. The city is the 42nd largest in the US and is located near the Missouri River. Self storage in Omaha can come in handy when buying or selling a house, storing seasonal items or starting a big project. Whether you need self storage for business or personal use, you can choose from many facilities conveniently located all over the city. Omaha is located north or Kansas City, west of Des Moines and northeast of Lincoln and has as it main zip code 68022, 68101 – 68164.
Omaha has eleven colleges and universities. These include the University of Nebraska at Omaha, Bellevue University, Clarkson College, College of Saint Mary, Creighton University, Grace University, ITT Technical Institute, Nebraska Christian College, University of Nebraska Medical Center and Metropolitan Community College. Students from any of these universities can create extra space in small, crowded dorm rooms by renting one of the many self storage units in Omaha. Some facilities provide discounts for college students and many also offer free truck rental.
Omaha has a booming economy and ranks 8th among the 50 largest cities in per-capita billionaires and Fortune 500 companies. The city is home to one of the world's most notable businessmen, Warren Buffet. Major employers in Omaha include Alegent Health System, Omaha Public Schools, First Data Corporation, Methodist Health System, and West Corporation. Business owners in Omaha can use self storage to store office supplies and equipment that are not used every day.
Omaha experiences hot summers and cold winters. Therefore, a climate controlled unit would be the best solution to ensure items are not damaged due to extreme cold or heat. These units are available at a higher cost but offer added protection. These units are also the best choice if you plan to store your items for a long period of time.
The city hosts many cultural events including the Omaha Blues, Jazz & Gospel Festival. Event organizers in Omaha can use self storage as a convenient way to store items before, during and after the event. USSelfStorage.com can help you to make a decision about which self storage unit in Omaha to choose. You can search for units with 24-hour access, boat and RV storage and enhanced security. Simply search using the convenient and easy to use layout and then reserve a unit once you find what you need.
Compare public storage Omaha, NE. Reserve cheap car storage units online or by phone with U.S. Self Storage
FIRST MONTH FREE, $1 the first month, 50% off discounts for car storage in Omaha, NE.
Public storage facilities in Omaha, NE offer a variety of discounts to their customers. When searching for extra space storage for your car in Omaha, compare the price of the car storage unit as well as the discount that storage facility is offering on that space. Some self-storage facilities in Omaha offer the same special on every car storage unit they have in their inventory, while other facilities might offer different specials on select car storage in their inventory.
Prices can vary based on storage sizes and it's amenities when renting Car Storage in Omaha, NE.
Typically outside car storage units are less expensive and are typically located around the outside area of the storage facilities. You will find that an enclosed car storage unit will cost more than an uncovered car storage parking space.
Your search results have produced 5 car storage locations in Omaha.
Within 5 miles of your Omaha car storage search query we are showing 1 car storage facilities. Within 25 miles of your Omaha car storage search query we are showing 5 car storage facilities. Enter your zip code, address or city to find your car storage unit now and reserve for free.
Frequently Asked Questions
Where could I find the best car storage in Omaha?
To search for car storage facilities in Omaha enter your city or zip code in the search bar on U.S. Self Storage. Look into a location that is close to where you live or work and for a monthly discount that the storage facility is offering.
How much does it cost to rent a car storage in Omaha, NE?
The larger the car the more it will cost, an increase in demand in the city or zip code will also determine the price. An uncovered parking space will be less expensive than a covered or enclosed storage space. Search U.S. Self Storage to find the right type, size and price.
What are the various types of Self Storage for your car in Omaha?
The are three types of storage spaces for your car: an enclosed drive up storage unit, a covered parking space and an uncovered parking space. Find the car storage type that best fits your need on U.S.Self Storage.
Could a 5 X 10 enclosed storage unit fit a car?
A 5 X 10 storage unit can not store a car. However, a 5 X 10 drive up storage unit will be suitable for a motorcycle, scooter, jet ski or small trailer.
What size storage space do I need to store a car in Omaha?
A storage unit needs to be at a minimum 10 x 15 feet to store an automobile, however, a 10 X 20 would probably be a better size. Measure the width and length of your automobile prior to renting a storage unit with U.S.Self Storage for your car.
How long could I store my car in Omaha?
You could store your car for a month or as long as you want. Prior to storing your car it is important to look into steps and tips on U.S. Self Storage; for example starting your car frequently and covering your car.
What is the length of a car?
Automobile models fluctuate in their size. However, a common car is approximately 15 feet in length. Smaller more economical cars are closer to 10 feet in length. Find the storage that fits your car's length with U.S. Self Storage.
Search for other vehicle storage units in Omaha, NE