Reserve for FREE in 2 minutes. No credit card required. Best prices and specials online.
Best Self-Storage Units Near Knoxville
Reserve Cheap Storage Units Knoxville, TN for Free in 2 Minutes.

Results 1 - 5 of 5 facilities. Knoxville Storage Units
3303 Sutherland Avenue Northwest,
1

miles away
Car, Boat, RV Storage Starting at:
Discount on Select Units:
15% OFF AND 1 MONTH FREE
3980 Papermill Drive Northwest,
1

miles away
Car, Boat, RV Storage Starting at:
Discount on Select Units:
15% OFF AND 1 MONTH FREE
Car, Boat, RV Storage Starting at:
Discount on Select Units:
15% OFF AND 1 MONTH FREE
Car, Boat, RV Storage Starting at:
Discount on Select Units:
FIRST MONTH FREE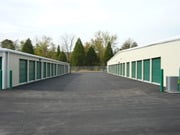 Car, Boat, RV Storage Starting at:
Discount on Select Units:
ACT FAST! LIMITED UNITS
Car Storage Knoxville, TN 37919
Compare storage facility prices, specials, photos and reviews. Reserve a storage unit for FREE in 2 minutes
Cheap Car Storage Units Knoxville, TN.
Compare public storage Knoxville, TN. Reserve cheap car storage units online or by phone with USSelfStorage.com
Tennessee is a great place to rent vehicle self-storage and you will find that the most populated cities in TN, Memphis, Nashville, Knoxville, Chattanooga and Cordova, will provide you with the best selection. In these cities you will find sometimes hundreds of storage facilities within city limits. Rent vehicle storage for FREE at these facilities and get great service and savings.
Find Knoxville vehicle storage near you. Compare Knoxville car storage unit sizes, prices, amenities and discounts. View pictures, descriptions, and read customer reviews to assist you in making a selection, when looking for a location to store your automobile. Once you select a cheap vehicle storage space the in Knoxville that best fits your needs, simply reserve online for FREE and lock in your car storage price, save money and time. If you prefer, you can call and speak to a friendly and professional customer service representative, who could answer all your questions and who could take a reservation over the phone for FREE. No credit card is required to reserve vehicle storage in Knoxville online or by phone. A detailed confirmation e-mail will be automatically forwarded to your inbox. Your storage space will be available for you when you arrive at the self-storage facility on your move in date. Finding public storage for your vehicle in Knoxville, or in nearby cities like Oak Ridge, Rockford, Wildwood or Eagleton Village is that fast, easy and affordable.
FIRST MONTH FREE, $1 the first month, 50% off discounts for car storage in Knoxville, TN.
Public storage facilities in Knoxville, TN offer a variety of discounts to their customers. When searching for extra space storage for your car in Knoxville, compare the price of the car storage unit as well as the discount that storage facility is offering on that space. Some self-storage facilities in Knoxville offer the same special on every car storage unit they have in their inventory, while other facilities might offer different specials on select car storage in their inventory.
Prices can vary based on storage sizes and it's amenities when renting Car Storage in Knoxville, TN.
Typically outside car storage units are less expensive and are typically located around the outside area of the storage facilities. You will find that an enclosed car storage unit will cost more than an uncovered car storage parking space.
Your search results have produced 5 car storage locations in Knoxville.
Within 5 miles of your Knoxville car storage search query we are showing 2 car storage facilities. Within 25 miles of your Knoxville car storage search query we are showing 5 car storage facilities. Enter your zip code, address or city to find your car storage unit now and reserve for free.
Knoxville, TN is a great place to rent car storage units.
When you live in Knoxville, TN you know there are so many things to see and do. Whether you're right downtown, you live on the outskirts, or you're in one of the nearby cities like Nashville, Chattanooga, or even Atlanta, there are plenty of opportunities to get involved with others or do things on your own. With a population of more than 183,000 and 182 factory outlets and shopping centers, along with 2,400 retail establishments, there is always some great shopping to be enjoyed in and around the Knoxville area.
Once you buy all of those wonderful new things, you'll need somewhere to store them. If you don't have room in your current place, or you aren't sure how you want to rearrange things, you may need a storage unit for a little while. You can find plenty of those in the most populated zip codes of 37918, 37920, 37922, 37921, and 37919 but there are also a number of great self-storage facilities where the population density isn't quite so noticeable. No matter where in the city of Knoxville you are, you'll have storage solutions within just a short drive of your home or apartment.
Getting the Right Vehicle Storage
What you plan to store matters when it comes to what type of facility you need. For example, if you have a car, truck, boat, watercraft, or even an RV that you don't have room for on your property, vehicle storage facilities can help you protect that item and have convenient access to it whenever you need it. There are storage facilities that will provide indoor or outdoor storage for even the largest vehicles, so you always have choices you can make that will work for your needs. You don't want to leave your vehicle somewhere that might not be protected or kept out of the worst of the elements.
Choosing Between Climate Controlled Storage and Drive Up Units
When it comes to the rest of the things you want to keep in storage, how you store them will depend on the kind of protection and care they need. If they have to be protected from humidity, heat, cold, dust, and related concerns, you may want the benefits of climate controlled storage. That way your items are kept in a constant temperature range, and they won't have dust getting on them from outside the storage unit door. They also won't be exposed to too much humidity, or to conditions that are too dry. That's important in a place where the climate can really change and vary.
If you don't need that level of protection, though, you can consider a drive up self-storage unit. That will cost you a little less money, but it's also an easy and convenient way to ensure that your items have a safe place and you can access them fast. Without the need for climate control, you can generally get 24-hour access to your stored items, giving you the chance to retrieve them anytime you need or want to.