Are you planning a relocation in the near future? If so, you will want to start by preparing a relocation budget. A budget is essential to keeping you on track during the relocation process. It will help not only help to keep you organized, but it will also ensure that you are covering all your bases in terms of getting the right things you need to relocate.
No matter where you are moving to, you will want to be sure to select a moving and storage company that listens to your needs and works with you to stay within your relocation budget. You will want to meet face-to-face with your moving company so that they can actually see what items are being moved, what your packing requirements are, and if you have any special attention items. The last thing you need are surprises and added costs on moving day. Online reviews are a great way to start selecting moving and storage companies. You will get to see first-hand accounts from people who have used these services. These can be crucial in determining which company you will choose to transport and/or store your precious belongings.
Tell your movers how much of the work you want to do yourself. This will allow the moving company to prepare an accurate estimate of the moving costs, and even offer suggestions on additional ways you can save money. Most moving companies charge an extra fee for handling bulky items. If you have items like pool tables, safes or other things that may be difficult to transport, let the moving company know so that it can be included in your quote. Bulky items carry extra fees such as hoisting fee. The movers can take these heavy items though a window to save time but this can be expensive as it involves the use of special equipment and professionals. All these are elements are important to keep in mind since they may not be obvious at the beginning of the moving process.
Local Moving - Moving Across Town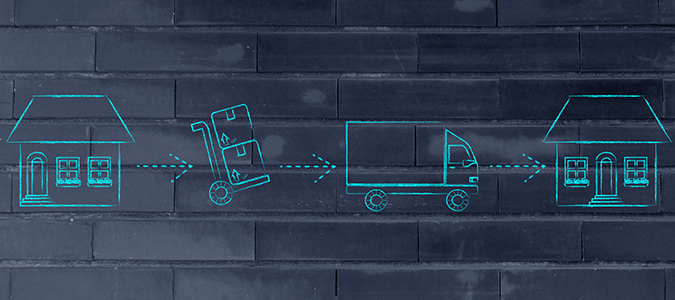 If your move is just across town and your relocation budget is tight, ask your movers for suggestions on ways you can best prepare your home for the movers on moving day. The little things can save time and money.
Unplug and wrap cords to all electrical items in your home.
Disassemble all beds and mirrors from dressers.
Use wardrobe cartons for all hanging clothing. Many companies are happy to pack them for our their customers, but many people prefer to transfer their clothing themselves while the movers move the heavy items.
Move all open boxes that are not sealed, the smaller boxes, and plants in your vehicle.
Clean and declutter your home. Label, organize, and create an inventory of all your items in order to simplify things for the movers.
Take pictures and secure all your personal data.
If moving during the winter months, be sure to have all driveways and walkways shoveled and salted before the moving truck arrives.
Long Distance Moving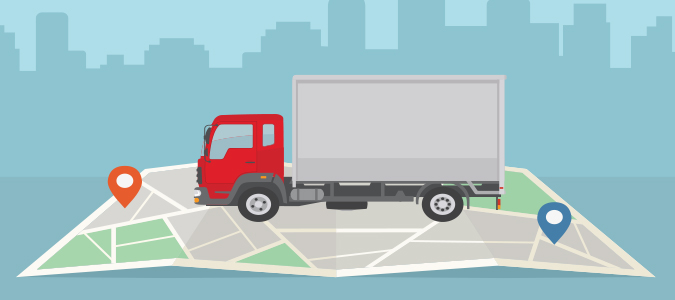 If your relocation will be a long distance move, your budget will involve much more planning. You need to be realistic of taking on too much of the work yourself. For example, if you tell your moving company that you will be doing all of your own packing and do not get it done as planned, it could add hundreds of dollars to your relocation budget. When moving out of state, the driver cannot come back the following day and finish what did not get done. Drivers are assigned loads well in advance and do not usually have an extra day between loading, driving, and their scheduled deliveries.
A thorough moving day plan and detailed budget can make all the difference in a successful move and a bad one. While there is a difference in moving across town versus moving across the country, both circumstances still require you to budget properly in order to ensure that things go smoothly. Here are some things to consider when setting a budget for your relocation:
Make a list of all expenses. Itemize all potential costs associated with your move as no detail is too small or unimportant. For example, you may have a final bill to pay for your utilities after moving out or a fee to pay in order to set up utilities at your new residence. If you are on a tight budget, these little costs can really impact your moving plans.
Determine how much you can realistically spend. Since you will likely still have to continue with all your regular bills and responsibilities in addition to added moving costs, ensure that you are able to cover everything adequately. This may mean scaling back on some of your moving plans. For example, you may choose to pack small items yourself to cut down on the amount of hours you will be billed by movers.
Start saving ahead of time. If you know your estimated moving date months in advance, then you should start putting away extra money at that time. It will make the added costs associated with moving much easier to handle instead of trying to pull money together to cover moving costs at the last minute.
Keep track of all spending related to the move. As you set your budget and calculate all expenses, make sure you are keeping a record of everything. This will assist with keeping you on track so you don't exceed any spending limits that were set. The following are items that you may want to be sure not to overlook that can highly impact your relocation budget. These are all costs that many individuals do not think of and include when establishing their relocation budget.
House hunting trips may require flying to your new location to look for a new home. These trips can be expensive and may require car rental costs and overnight stays at a motel. Be sure to include all out-of-town expenses in your budget (meals, airport parking, kennels for your pets, etc.)
Perishable foods, which includes everything in your refrigerator and freezer will need to be replaced. Restocking your pantry can cost several hundreds of dollars. Since perishable items will have to be thrown out, all of them need to be replaced once you've moved into your new place. Many people don't have the ability to transport all their non-perishable items across the country so it may be easier to get rid of these as well. If you go this route, then that is another lists of items that will need to be replaced.
Did you leave your appliances at your old residence? Buying $5,000 worth of new appliances in a state that has a 2% higher sales tax will cost you an additional $100 on your purchase.
Transporting your extra vehicle to your new home can add hundreds of dollars to your relocation budget. The average car carrier price to transport a vehicle from one side of the country to the other side is $1,000. Even if you plan to drive the vehicle yourself, be sure to budget for extra gas along the way.
Perhaps one of the most important things to take into consideration is the status of your employment during the moving process. If you will have to leave your old job, then it is important to have an emergency fund of some sort set up to until you are able to find a new job. Job hunting may take some time, especially if you are in a brand new city so it is wise to plan to cover all your expenses for a few months until you find employment.
If there will be a delay between when you move out of your old place an into the new one, or if the new place is a bit smaller than the old one, then you may have to rent a self storage unit. Your moving company may be able to recommend a good storage facility while you sort through everything with the move.
Your insurance rate my fluctuate with a change of address. Depending on your new zip code, car insurance and homeowners insurance rates may be higher. The best way to anticipate for this is to do your research in advance and build these added costs, if any, into your overall moving budget. It is also wise to purchase moving insurance to guard against any damages that may occur.
An elevator or flight charge is a fee that most people who are moving do not anticipate in advance. If for some reason your elevator isn't working on moving day, you can expect to give the moving company extra money in fees for this since the movers will have to transport your items up and down stairs. This may not be an issue if you building does not have a lot of floors. However, if you are moving into or out of a high-rise building, the best way to plan for this is to speak to the management of your building and reserve an elevator for your move.
There may also be fees associated with the moving truck parking and transporting the items to your place. If the moving company is unable to park close by, then you may be subjected to a "long carry" fee, which can range from $90 to $120 for every 75 feet from the moving truck to your home. You can plan ahead for this by reserving a parking space well in advance. If this is not possible, then speak to the moving company to determine the exact terms and conditions of its long haul fee so that you can work into your detailed moving budget.
If you are on a time crunch, then plan to pay extra for a faster delivery. This is mostly associated with a long-distance move. To save on costs, moving companies may combine the shipment of your items with others. If you want your belonging delivered sooner than later, then there will an extra charge for this.
Have lots of boxes, bubble wrap, or empty containers? Almost everyone accumulates these during the moving process. You may be hit with an environmental charge or disposal fee from the moving company. Before you sign any agreement, ask the moving company to be upfront with all these charges.
With an out-of-state move, you may also be hit with a travel fee. This is the time movers will take to get to your home from their main office. It is often billed as an hour of additional labor but various companies have different standards so it's always best to check on this ahead of time.
On moving day, keep cash on hand so that you can tip your movers. If this will be a particularly difficult move on a hot day, the courteous thing to do is to stock up on snacks and water for your movers.
In the event that you choose to use another company or something changes with your relocation plans, then you may be subject to a cancellation fee. Moving companies all have different policies so read your terms and conditions thoroughly before making the decision to terminate. These extra cancellation costs can impact your moving budget.
Other miscellaneous costs may also arise with an out-of-state move. Getting a new driver's license, switching gym memberships, or registering your car in another state can all add extra costs to your move. Your utilities may also need a close look. For instance, cable and internet companies may require you to sign up as a new customer if you are establishing services in a new state.
If you plan to take on the task of relocation on your own, there are still lots of costs associated with it. You will have to rent a truck, get insurance, packing supplier and moving equipment and many more. Call professionals when determining your relocation needs. Choose a company that will take time to view the items you need moved and listen to your needs while staying within your budget.