Self Storage & Self Storage Units in 44310, Akron OH.
Easily compare prices at 3 self storage facilities in
Akron, OH 44310.
Select from the results below to find cheap self storage units in your city.
Storage Units
Discount:
FIRST MONTH FREE
Cheap Storage Units
Storage Units
Discount:
$1 FIRST MONTH'S RENT
Cheap Storage Units
Storage Units
Discount:
ACT FAST! LIMITED UNITS
Cheap Storage Units
More self storage facilities near Akron, OH.
1

miles

4764 Dustys Rd,

New Franklin, OH 44319
1

miles

3719 S Main St,

Akron, OH 44319
1

miles

2939 Chenoweth Rd,

Akron, OH 44312
1

miles

1253 1/2 Wooster Rd W,

Barberton, OH 44203
1

miles

3020 Sanitarium Rd,

Akron, OH 44312
1

miles

436 15th St NW,

Barberton, OH 44203
1

miles

1122 Canton Rd,

Akron, OH 44312
1

miles

724 Canton Rd,

Akron, OH 44312
1

miles

3093 Whipple Dr,

Norton, OH 44203
1

miles

1037 High St,

Wadsworth, OH 44281
1

miles

1267 Southeast Ave,

Tallmadge, OH 44278
1

miles

730 Portage Trail Ext Ofc,

Akron, OH 44313
Go to top
Cheap self storage Units in 44310, Akron, OH.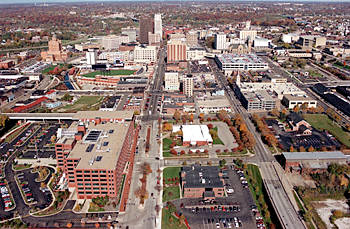 More about Akron, OH:
Akron is the fifth largest city in Ohio and has a population of over 200,000 people. Akron residents are always looking for self storage for their seasonal items, various collections and for other personal and business uses. Fortunately, there are more than enough self storage facilities in Akron to meet the needs of its residents.
Businesses owners in Akron can use self storage to conveniently and easily store office equipment and supplies that are not used on a regular basis. Some of the largest companies in Akron are Summa Health Systems, Akron General Health System, University of Akron, Time Warner Cable, Sterling Jewelers, Akron Children's Hospital, and FirstEnergy.
Akron has several colleges and universities. These include The University of Akron, Miller South School of Visual and Performing Arts, Grace Bible College, and Premier Flight Academy. Students can search for self storage facilities near to campus which offer discounts to college students in order to save money and lessen the commute. Some facilities even offer free use of truck.
Akron has a humid continental climate. This means that it has cold winters, which are changeable, and warm summers. If you are storing items that can be damaged due to extreme heat, rent an air conditioned unit. These units are more expensive but offer a certain amount of protection for your belongings.
Self storage facilities in Akron offer a variety of amenities such as 24-hour access, truck rental, gated access, mini storage, boat and RV storage, mini and mobile storage. You can use USSelfStorageLocator.com to locate and rent self storage units in Akron at your convenience.
Compare cheap self storage units, 44310, Akron, OH with USSelfStorage.
Enter the city or zip code of your choice into the search bar to find the self-storage facility listings nearby. Once you locate the storage facility, compare storage unit sizes, prices, amenities and discounts. Check out pictures, descriptions, and read customer reviews to assist you when making a selection. Once you select the storage unit that best fits your needs, simply reserve online for free and lock in your price and discount. If you choose, you can call and speak to a friendly and professional customer service representative who could answer all your questions and who could take a reservation; no credit card is required to reserve a storage unit online or by phone. A detailed confirmation e-mail will be automatically forwarded to your inbox. Your storage unit will be available for you when you arrive at the storage facility on your selected move in date. It is that fast and easy.
First month free, $1 the first month, 50% off discounts, in 44310, Akron, OH.
Storage facilities in 44310, Akron, OH offer a variety of discounts to their customers. When searching for storage unit compare the price of the storage unit as well as the discount that storage facility is offering. Some storage facilities offer the same special on every storage unit they have in their inventory, while other facilities might offer different discounts on selective units in their inventory. Facility specials change from day to day, depending on the storage facility or on the occupancy of a particular unit at a given facility. Some storage facilities might not offer a discount on a storage unit or at their facility.
Storage prices in 44310, Akron OH can vary based on unit size and amenities.
Self Storage unit prices in 44310, Akron start as low as $18.00 per month. Typically a smaller storage unit on an upper floor or requires a rolling ladder to access. The most common storage unit sizes are 5' X5', 5' X 10', 10' X 10' and 10' X 20' and standard ceiling storage unit heights are 8 feet high and doors could vary in width from 3' to 8' feet wide. Whether the 44310, Akron storage unit is climate controlled or a drive up storage unit, will also determine the price. Usually, storage units which are climate controlled, air conditioned are more expensive than drive up unit. You will also find that a lower floor or ground floor storage unit will run you typically more money that a unit that is an upper floor and would require elevator access.
Your 44310, Akron OH self storage facility search has produced 49 locations.
Within 5 miles of your, 44310, Akron storage search query we are showing 11 storage facilities. Within 25 miles of your, 44310, Akron storage search query we are showing 49 storage facilities. Within 45 mile of your, 44310, Akron storage search query we are showing 49 storage facilities.