View 9 Storage Facilities Near Baton Rouge, LA


Compare storage unit prices and monthly specials.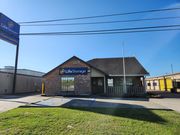 Life Storage
1

miles
Online Only Rate: Starting at $42.00
ONLY 1 UNIT LEFT AT THIS PRICE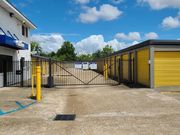 Life Storage
1

miles
Online Only Rate: Starting at $41.00
ACT FAST - LIMITED AVAILABILITY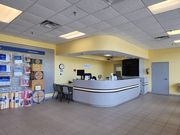 Life Storage
1

miles
Online Only Rate: Starting at $54.00
ACT FAST - LIMITED AVAILABILITY
CubeSmart
1

miles
Online Only Rate: Starting at $42.60
40% OFF & FIRST MONTH FREE
CubeSmart
1

miles
Online Only Rate: Starting at $108.00
40% OFF & FIRST MONTH FREE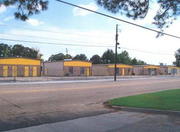 Storage Post
1

miles
Online Only Rate: Starting at $65.00
ACT FAST: LIMITED UNITS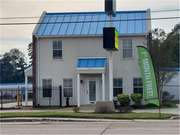 CubeSmart
1

miles
Online Only Rate: Starting at $33.00
40% OFF & FIRST MONTH FREE
Public Storage
1.0

miles
Online Only Rate: Starting at $62.00
$1 FIRST MONTH RENT
Find Self Storage Near Baton Rouge, LA
Compare storage facility prices, specials, photos and reviews. Reserve a storage unit for FREE in 2 minutes
Cheap Climate Controlled Storage Units Baton Rouge, LA.
Baton Rouge, LA is a great place to rent climate controlled storage units.
As the Capital City for Louisiana, Baton Rouge is a political hub non withstanding that is the second largest city in the state. Baton Rouge has over 228,000 people calling it home in a total of 77 square miles area. Baton Rouge is located 251.5 miles south east of Shreveport, 129.6 miles east of Lake Charles and 81.7 miles north west of New Orleans Baton Rouge's population is spread across 20 different zip codes, 70816 is the largest with over 46,000 residents and a growth of 6% from previous years. Next will be, 70810 with a population of over 40,000 people, the next 3 zip codes, 70817, 70808 and 70805 all having a little more than 31,000 residents.
When it comes to storage, there is a plethora or self storage facilities available to choose from. These facilities offer climate controlled units, drive-up access units as well as indoor units to satisfy the needs of those looking to relocate to or from Baton Rouge. Car, boat or RV storage is also readily available in Baton Rouge, no need to keep your vehicle parked out in the elements for longer periods at a time. Use USSelfStorage.com to narrow your search for the storage units you are looking for.
Climate Controlled Self Storage Units in Baton Rouge, LA
Do you have clutter around the house that you can't get under control? Are there large items that you want to protect but just take up too much space? Do you want to simplify your day-to-day life?
A climate controlled storage unit in Baton Rouge can give you the freedom you need to manage your assets without forcing you to give up the things you value or putting you through the exorbitant expenses of moving or upgrading your home.
Self Storage in Baton Rouge
When you need extra space in Baton Rouge, self storage is an affordable way to protect things you value and keep them in great shape for an indefinite period of time. You can find storage units in a variety of sizes, catering to all of your needs.
Climate Control Units in Baton Rouge
Traditional self storage units in Baton Rouge or anywhere else open directly to the outdoors. They are often thinly insulated. Temperatures inside the units fluctuate as wildly as outdoor temperatures. Such units can easily get below freezing in the winter and over a hundred degrees in the summer.
Some items are fine in those conditions, but many aren't. If you want to avoid temperature extremes, then climate control is the way to go.
These units are attached to a large building with industrial HVAC support. They maintain a regulated temperature inside, preventing temperature extremes and protecting your valuables. Climate control also lowers humidity variance which is important for many materials and items you store in Baton Rouge. If you need to store anything that can be damaged from high humidity, climate control is the way to go.
Improved Security
In order to maintain climate conditions in the units, most are only accessible from interior hallways. This adds an extra layer of security. Anyone trying to access your unit also has to get through a security check to enter the building in the first place. Your unit has personal protection measures beyond that, doubling security efficacy.
Getting the Best From Your Baton Rouge Climate Controlled Self Storage Units
There are plenty of facilities available to ren a storage unit, but if you want the best, then you need to look for the features that matter most to you. Price, size, climate control, security, and access are all essential for high-quality storage.
If you want a unit that provides benefits without creating problems, then that's what you'll find. We pride ourselves on three principles of storage quality above all else: affordability, variety, and accessibility.
Affordability
It's never good to overpay for storage. You can find the unit you need at a competitive price. To get such advantages from climate controlled units with advanced security only adds to the value. If you want the very best for your stored items, affordability is an important part of the equation.
Sizes That Fit Your Needs
Units are priced by size. With a wide variety of units available, you can get the storage space you need without paying for any extras. Each unit still benefits from climate regulations and security throughout the building, but you're getting a unit sized for the items you need to store. See our unit size guide to learn what can fit on a different unit size
Convenient Access
Even with excellent security, you can access your storage unit on your own terms. Building and unit access are available and flexible so you can put things into storage or take them out according to your own schedule. A storage unit that you can't access is worthless in a time of need. Take advantage of reliable units with convenient access that still come at great rates with many benefits.
Search for climate controlled storage units near Baton Rouge
Search for climate controlled storage units in Louisiana cities