• Reserve for FREE in 2 minutes. • No credit card required. • Best prices and specials online.
Public Storage Units Near Hatchechubbee
Reserve Cheap Storage Units Hatchechubbee, AL for Free in 2 Minutes.

View 3 Storage Facilities Near Hatchechubbee, AL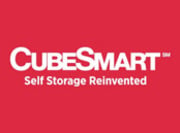 1

miles away
1

miles away
1

miles away
Self-Storage Facilities near Hatchechubbee, AL
Compare storage facility prices, specials, photos and reviews. Reserve a storage unit for FREE in 2 minutes
Cheap Storage Units Hatchechubbee, AL.
Compare public storage Hatchechubbee, AL. Reserve cheap self storage units, Hatchechubbee, AL for FREE, in 2 minutes, online or by phone with USSelfStorage.com
Alabama is a great place to rent self storage units and you will find that the most populated cities in Alabama like Birmingham, Montgomery, Mobile and Hunstville, will provide you with the best selection. In these cities you will find sometimes hundreds of storage facilities within city limits. Rent your extra space storage units Hatchechubbee for free at these facilities and get great service and savings.
Find a Hatchechubbee storage facility, compare Hatchechubbee storage unit sizes, prices, amenities and discounts. View pictures, descriptions, and read customer reviews to assist you in making a selection. Once you select the public storage unit in Hatchechubbee that best fits your needs, simply reserve online for free and lock in your storage unit price, save money and time. If you prefer, you can call and speak to a friendly and professional customer service representative, who could answer all your questions and who could take a reservation over the phone for free. No credit card is required to reserve storage units in Hatchechubbee online or by phone. A detailed confirmation e-mail will be automatically forwarded to your inbox. Your storage unit will be available for you when you arrive at the self-storage facility on your move in date. Finding public storage In Hatchechubbee, or in nearby cities located in Auburn, Seale, Fort Mitchell or in Ladonia is that fast, easy and affordable.
FIRST MONTH FREE, $1 the first month, 50% off discounts for self storage in Hatchechubbee, AL.
Public Storage facilities in Hatchechubbee, AL offer a variety of discounts to their customers. When searching for storage units Hatchechubbee, compare the price of the public storage unit as well as the discount that storage facility is offering on that unit. Some self storage facilities offer the same special on every storage unit they have in their inventory, while other facilities might offer different specials on selective storage units in their inventory. Hatchechubbee storage facility specials change from day to day, depending on the storage facilities occupancy of a particular storage unit at that given time. Some storage facilities might not offer a discount on a storage unit.
Compare Storage Prices in Hatchechubbee, AL.
Cheap Self Storage unit prices in Hatchechubbee start at $19.00/month. First month FREE, $1 first month and other monthly specials are commonly offered by the storage facility and you could reserve FREE. The most common storage unit sizes are 5' X 5', 5' X 10', 10' X 10' and 10' X 20'. Standard ceiling storage unit heights are 8 feet high and doors vary in width from 3' to 8' feet wide, depending on the unit size.
Whether a unit is climate controlled or a drive up, will determine the price. Usually, storage units which are climate controlled, air conditioned units, are more expensive than drive up units accessible from the outside.
Your search results have produced 3 public storage locations in Hatchechubbee.
Within 5 miles of your Hatchechubbee storage search query we are showing 0 storage facilities. Within 25 miles of your Hatchechubbee storage search query we are showing 0 storage facilities. Whether you are moving and need storage, looking to free up more space in your home or business, or to use storage for any other use you see fit. Enter your zip code, address or city to find the best storage unit, the best price, the best discount, and only takes 2 minutes to reserve for free.
Search for storage units in Alabama cities
Search Hatchechubbee, AL storage units by zip code
Search Hatchechubbee, AL storage units by amenities
Search Hatchechubbee, AL vehicle storage units