View 78 Storage Facilities Near Delray Beach, FL


Compare storage unit prices and monthly specials.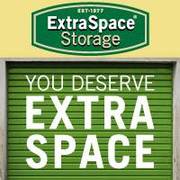 Extra Space Storage
1

miles
Online Only Rate: Starting at $52.00
ACT FAST - LIMITED AVAILABILITY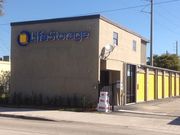 Life Storage
1

miles
Online Only Rate: Starting at $43.00
ACT FAST - LIMITED AVAILABILITY
Public Storage
1.0

miles
Online Only Rate: Starting at $173.00
50% OFF FIRST MONTH RENT
CubeSmart
1

miles
Online Only Rate: Starting at $219.75
25% OFF & HALF OFF FIRST MONTH
CubeSmart
1

miles
Online Only Rate: Starting at $205.20
40% OFF & FIRST MONTH FREE
CubeSmart
1

miles
Online Only Rate: Starting at $155.25
25% OFF & HALF OFF FIRST MONTH
Public Storage
1.0

miles
Online Only Rate: Starting at $429.00
2ND MONTH FREE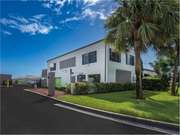 1

miles
Online Only Rate: Starting at $87.00
ACT FAST - LIMITED AVAILABILITY
CubeSmart
1

miles
Online Only Rate: Starting at $142.20
40% OFF & FIRST MONTH FREE
CubeSmart
1

miles
Online Only Rate: Starting at $418.20
40% OFF & FIRST MONTH FREE
Find Vehicle Storage Near Delray Beach, FL
Compare storage facility prices, specials, photos and reviews. Reserve a storage unit for FREE in 2 minutes
Cheap Vehicle Storage Units Delray Beach, FL.
Delray Beach, FL is a great place to rent vehicle storage units.
Resort environment meets small town charm when you come to Delray Beach in Florida. The coastal city of Delray Beach is located in Palm Beach County as people come to the area to enjoy the warm sand, rolling surf, and entertaining events. In 2012, USA Today named Delray Beach, "America's Most Fun Small Town," as the city has definitely lived up to that name. It's friendly atmosphere, modern cultural and happening nightlife has made Delray Beach the perfect place for people to work, get an education and enjoy all that life offers. It's these reasons that the city has experienced steady population growth. In 2014, the population was up to 65,055 as people live in the following populous zip codes: 33445, 33484, 33446, 33444 and 33483.
Since Delray Beach is a coastal city in Florida, it experiences mild to hot temperatures all year round as people travel here during all the various seasons. While it can experience dry spells, the city's location up against the Atlantic Coast does make the place open to hurricanes and major storms. Yet the weather is nothing that the residents can't handle. They use drive up storage units to hold their more delicate possessions and extra furniture when the forecast gets a bit stormy.
While Delray Beach may be considered a small city, as a nickname for Delray Beach is "Florida's Village by the Sea," it provides big opportunities to businesses looking to create career opportunities and boost the economy in the region, and being located in between Lake Worth, Boca Raton and Pompano Beach makes this city a real jewel. It holds annual events such as the Delray Beach Small Biz Minicon as businesses can take advantage of a range of resources and financial planning tools. They can network with other companies and streamline their operations in different ways, such as finding climate controlled storage for document filing solutions.
Many elementary schools, middle schools and high schools are available in the Delray Beach area, attracting families who want to find a great education for their children. Yet it isn't all about work and school here. Due to its resort environment by the beach, Delray Beach offers a range of activities. There are 111 restaurants, 28 art galleries, 52 spas and salons, and 49 retail stores. While most of the recreation is down at the beach or at the 40 city parks in the area, Delray Beach also provides other recreational opportunities away from the water. Place your jet ski, boat or paddle board into vehicle storage and take out the saddle for horseback riding at Aberdeen Riding Academy or your skateboard to perform some mean tricks at the 505 Teen Center and Hobbit Skate Park. The number of attractions in Delray Beach will appeal to all members of your family.
Delray Beach may attract you with its wonderful sandy beaches and spas. Yet it also offers so much more to people who are looking to relocate to the area. Find the ideal home as well as storage solutions in this small, fun city. Find The Right Self-Storage Solutions at USSelfStorage.com.
No matter how well you planned out your move, you always end up having too many things that can't fit into your new home. Fortunately, you can find the right storage solutions at USSelfStorage.com. We offer interactive storage listings where you can find storage facilities near your location. All you have to do is type in the zip code as you can compare storage facility rates, unit sizes and other features. You also have the opportunity of finding and locking in discounts by reserving your storage unit through the site. Place your possessions in a safe and secure storage unit with help from USSelfStorage.com.
Why Use Vehicle Storage?
There are a lot of great reasons to use vehicle storage when protecting your car, truck, or other vehicle is important to you. One of the main reasons to use this kind of storage solution is living in a neighborhood where there are parking limitations.
There might not be room for you to park on the street, or you may get a letter from the HOA saying you can't leave your vehicle in the driveway. Parking limitations are common in larger cities and more urban areas, but can really happen anywhere.
Another reason to choose vehicle storage is not having enough garage space. If you have a two-car garage and three vehicles, for example, or if you have a boat, RV, or other vehicle that won't fit in the garage due to its size, using vehicle storage can solve any problems you have with space.
Other reasons for storing your vehicle at a facility include space for vehicle projects such as rebuilding an old car, frequent traveling, security, and protection from the weather.
Types of Vehicle Storage
Storing your vehicle doesn't have to be difficult. Here's what to consider about several different kinds of vehicles, when it comes to storing them the right way.
Car Storage
If you have a summertime car you store away in the winter, or an older vehicle that you want to restore, that's a great reason for a car storage space.
Motorcycle Storage
A motorcycle doesn't take up a lot of room, but you still might not have space at your home to store it. Putting your bike into a vehicle storage unit can help keep it safe and reduce the chances that someone will steal or damage it.
ATV Storage
Like a motorcycle, an ATV is a fair-weather vehicle option. You need to keep it safe when you're not using it, and have room to store it and work on it. The right vehicle storage unit is the best choice.
Jet Ski Storage
Storing a jet ski is easier when you have a dedicated vehicle storage space. That's because jet skis are often stored on their trailers, and they take up a lot of room that you might not have in your garage.
Snowmobile Storage
During the summer, your snowmobile needs a secure space. Vehicle storage can give you that, so your snow machine will be protected and ready to go when winter comes around again.
Boat Storage
A boat is great fun during the summer months, but when the weather gets cold, and you need to keep it stored, you want to find the right boat storage space to protect it properly.
RV Storage
An RV needs a large storage space, or a more open location such as carport-style storage. That will help protect it while still giving you access.
Vehicle Storage Options
There are three main ways to store a vehicle at a facility, which are inside in an enclosed space, outside and covered, or outside and uncovered. All three of these options can be good choices, but which one works for you will depend on your budget, needs, and the type of vehicle you have.
Enclosed storage unit / Drive-up
This is what most people think of when they think about self-storage units. There are specific units for vehicles, as they can't typically be stored in a traditional unit due to regulations about gasoline and other flammable liquids. Enclosed units are best for smaller vehicles such as ATVs and snowmobiles.
Outdoor covered storage
Outdoor covered storage is a lot like putting a vehicle under a carport, inside a fenced area. This protects it from the worst of the weather, but it's better for larger vehicles that won't fit into an enclosed space. For example, boats with their own covers, cars and trucks, and small RVs are often stored this way.
Outdoor uncovered storage
This storage is best for large RVs that might not fit into an enclosed or covered space, and that aren't likely to be damaged from sitting out in the weather. You can also store other vehicles this way, but small vehicles could be at risk.
Vehicle Storage Amenities
Choosing vehicle storage means getting amenities you might not have otherwise. The two most valuable amenities for most people are 24-hour security to protect their vehicles, and extended hours to ensure that they can get access when needed.
24-hour security
You want to keep your vehicle as safe as possible, and you can do that more easily through a vehicle storage facility that has security on a 24-hour basis. It's a good deterrent for anyone who might consider damaging your vehicles, and it can reduce your insurance costs and give you peace of mind, as well.
Extended hours
Extended hours matter, too, since you need to be able to get to your vehicle at your convenience. Especially if you work nights, weekends, or on a rotating schedule, the goal is to make sure you don't end up without proper access to your vehicle when you need it most.
Average Price of Vehicle Storage
The average price of vehicle storage is between $45 and $450 per month. It's such a large range because there are several different storage options for you to consider. The type and size of your vehicle can matter, along with your location and other factors. Storing a motorcycle in a more rural area is going to cost less, on average, than storing an RV in a more urban or suburban location.
Shopping around can help you get the right price and terms for any vehicles you want to store. Even if something seems like a good deal, it might not be as good as you think if there are too many factors that don't work for you. Not having security, for example, is an important consideration, since you don't want to put your vehicles at risk. You also need to make sure you can get to them when needed.
What Size Storage is Best for a Vehicle?
The size of the storage unit is a big part of what to consider. A large RV will probably need to be kept in open storage or an outdoor, covered option, simply because there aren't too many facilities that have enclosed storage spaces large enough for it. But some facilities may be able to accommodate it, and that can be a good option if you're looking for the largest amount of protection.
Make sure your vehicle will fit by measuring carefully before you sign a contract to rent a storage space. You want to be able to walk around the vehicle, ideally. That's especially important if it's a project car, or you're doing any kind of service or maintenance on it while it's being stored. Don't get an oversized space, though, or you'll be paying a higher price than you have to for the space your vehicle is taking up.

Helpful Resources
It is important to be aware of some common mistakes that could end up costing you more time and money in the long run.
This Motorcycle Storage Guide is an essential resource for those who are planning to store their beloved bikes during the off-season or while relocating.
Tires that are stationary for long periods of time are prone to dry rot. This is because the resins that keep moisture in a tire need regular pressure to be activated.
Lear how vehicle storage works, what to do and what not to do to make your vehicle storage process pain free.