• Reserve for FREE in 2 minutes. • No credit card required. • Best prices and specials online.
Public Storage Units Near Yonkers
Reserve Cheap Storage Units Yonkers, NY for Free in 2 Minutes.

View 266 Storage Facilities Near Yonkers, NY
1

miles away
1

miles away
1

miles away
1

miles away
Extra Space Storage
Mt Vernon ‐ 102 N Macquesten Pkwy
Discount:

UP TO 50% OFF AND FIRST MONTH FREE
1

miles away
1

miles away
1

miles away
1

miles away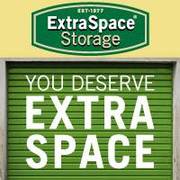 1

miles away
Extra Space Storage
Hastings-On-Hudson ‐ 1337 Saw Mill River Rd
Hastings-On-Hudson
,
NY
10706
Discount:

UP TO 50% OFF AND FIRST MONTH FREE
1

miles away
Self-Storage Facilities near Yonkers, NY
Compare storage facility prices, specials, photos and reviews. Reserve a storage unit for FREE in 2 minutes
Cheap Storage Units Yonkers, NY.
Compare public storage Yonkers, NY. Reserve cheap self storage units, Yonkers, NY for FREE, in 2 minutes, online or by phone with USSelfStorage.com
New York is a great place to rent self storage units and you will find that the most populated cities in New York like New York, Buffalo, Rochester, Yonkers, Bronx and Brooklyn, will provide you with the best selection. In these cities you will find sometimes hundreds of storage facilities within city limits. Rent your extra space storage units Yonkers for free at these facilities and get great service and savings.
Find a Yonkers storage facility, compare Yonkers storage unit sizes, prices, amenities and discounts. View pictures, descriptions, and read customer reviews to assist you in making a selection. Once you select the public storage unit in Yonkers that best fits your needs, simply reserve online for free and lock in your storage unit price, save money and time. If you prefer, you can call and speak to a friendly and professional customer service representative, who could answer all your questions and who could take a reservation over the phone for free. No credit card is required to reserve storage units in Yonkers online or by phone. A detailed confirmation e-mail will be automatically forwarded to your inbox. Your storage unit will be available for you when you arrive at the self-storage facility on your move in date. Finding public storage In Yonkers, or in nearby cities located in Mount Vernon, Tuckahoe, Tuckahoe or in Pelham is that fast, easy and affordable.
FIRST MONTH FREE, $1 the first month, 50% off discounts for self storage in Yonkers, NY.
Public Storage facilities in Yonkers, NY offer a variety of discounts to their customers. When searching for storage units Yonkers, compare the price of the public storage unit as well as the discount that storage facility is offering on that unit. Some self storage facilities offer the same special on every storage unit they have in their inventory, while other facilities might offer different specials on selective storage units in their inventory. Yonkers storage facility specials change from day to day, depending on the storage facilities occupancy of a particular storage unit at that given time. Some storage facilities might not offer a discount on a storage unit.
Compare Storage Prices in Yonkers, NY.
Cheap Self Storage unit prices in Yonkers start at $7.00/month. First month FREE, $1 first month and other monthly specials are commonly offered by the storage facility and you could reserve FREE. The most common storage unit sizes are 5' X 5', 5' X 10', 10' X 10' and 10' X 20'. Standard ceiling storage unit heights are 8 feet high and doors vary in width from 3' to 8' feet wide, depending on the unit size.
Whether a unit is climate controlled or a drive up, will determine the price. Usually, storage units which are climate controlled, air conditioned units, are more expensive than drive up units accessible from the outside.
Your search results have produced 266 public storage locations in Yonkers.
Within 5 miles of your Yonkers storage search query we are showing 17 storage facilities. Within 25 miles of your Yonkers storage search query we are showing 232 storage facilities. Whether you are moving and need storage, looking to free up more space in your home or business, or to use storage for any other use you see fit. Enter your zip code, address or city to find the best storage unit, the best price, the best discount, and only takes 2 minutes to reserve for free.
Yonkers, NY is a great place to rent self storage units.
Near to New Rochelle, Manhattan, and New York City, and set on the scenic banks of the Hudson River, Yonkers NY is a great place to call home. Residents can easily commute into New York, which is just two miles away, via the Metro North rail lines or by car.
The fourth largest city in the state of New York, Yonkers is also the hub of Westchester County. At the time of the 2010 Census, the city had over 195,000 residents, and most of them reside in the 10701, 10705, 10704, 10710 and 10703 zip codes.
Yonkers is somewhat of a shopping hub for Westchester County and Bronx residents. The streets are lines with independent businesses, major chains, and anything else you would hope to find. In Getty Square, the heart of downtown Yonkers, there are shops, non-profits, and government buildings.
At the Yonkers Raceway, residents can watch horse harness racing or try their luck with video slot machines. One of the city's more unique attractions is Science Barge, a floating urban farm with a hydroponic greenhouse and onboard wind turbines. The Science Barge hosts school groups during the week and is open to all on weekends.
Originally, Yonkers was a farming community. As New York City become more industrial, so did Yonkers. Industry was the city's main business through the 1980s, when the Otis Elevator Factory closed. Now, Yonkers is primary residential given its location as a gateway to New York City and Manhattan.
Residents of Yonkers can choose between prewar apartment buildings, modern luxury condos, and single-family homes. Many offer great views of the Hudson River. For those living in apartments while saving up to buy a home, drive up units are a safe, secure storage solution. There are even vehicle storage units for residents who have a car, yet don't use it daily and want safe storage. This is especially convenient in winter, when the region is battered by snowstorms.
As you might expect given its proximity to New York, Yonkers is a diverse community that celebrates the cultures of its residents. From a legendary St. Patrick's Day parade to a Columbus Day festival with a Miss Italian-American beauty pageant, there are many ethnic festivals that promote community.
During the summer, the city puts on several music, culture, and arts festivals for residents and visitors. Whether you want an outdoor movie night or a summer jazz festival, you'll find it without leaving the city. If you want more to do, New York City is so close.
The Hudson River offers summertime recreation in the form of boating, fishing, and kayaking. Slightly north of Yonkers, residents can enjoy hiking in Rockefeller State Park Preserve. Yonkers itself has biking, walking, and jogging trails as well as the Tibbetts Brook Park. There are two golf courses in the city.
If you are looking for a place to live that offers easy car and public transit to Manhattan, is rich in cultural diversity, and has access to outdoor recreation, then you will love living in Yonkers.