Reserve for FREE in 2 minutes. No credit card required. Best prices and specials online.
Public Storage Units Near Fayetteville
Reserve Cheap Storage Units Fayetteville, NC for Free in 2 Minutes.

View 5 storage facilities. Fayetteville Storage Units
No long-term commitment
No credit card required
UP TO 50% OFF AND FIRST MONTH FREE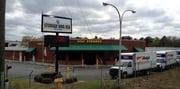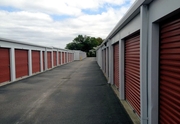 No long-term commitment
No credit card required
UP TO 50% OFF AND FIRST MONTH FREE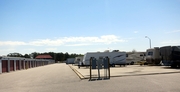 Best Vehicle Storage Fayetteville, NC
Compare storage facility prices, specials, photos and reviews. Reserve a storage unit for FREE in 2 minutes
Cheap Vehicle Storage Units Fayetteville, NC.
Compare public storage Fayetteville, NC. Reserve cheap vehicle storage units online or by phone with USSelfStorage.com
North Carolina is a great place to rent vehicle self-storage and you will find that the most populated cities in NC, Charlotte, Raleigh, Greensboro and Winston-Salem, will provide you with the best selection. In these cities you will find sometimes hundreds of storage facilities within city limits. Rent vehicle storage for FREE at these facilities and get great service and savings.
Find Fayetteville vehicle storage near you. Compare Fayetteville car storage unit sizes, prices, amenities and discounts. View pictures, descriptions, and read customer reviews to assist you in making a selection, when looking for a location to store your automobile. Once you select a cheap vehicle storage space the in Fayetteville that best fits your needs, simply reserve online for FREE and lock in your car storage price, save money and time. If you prefer, you can call and speak to a friendly and professional customer service representative, who could answer all your questions and who could take a reservation over the phone for FREE. No credit card is required to reserve vehicle storage in Fayetteville online or by phone. A detailed confirmation e-mail will be automatically forwarded to your inbox. Your storage space will be available for you when you arrive at the self-storage facility on your move in date. Finding public storage for your vehicle in Fayetteville, or in nearby cities like Hope Mills, Vander, Eastover or Hope Mills is that fast, easy and affordable.
FIRST MONTH FREE, $1 the first month, 50% off discounts for vehicle storage in Fayetteville, NC.
Public storage facilities in Fayetteville, NC offer a variety of discounts to their customers. When searching for extra space storage for your car in Fayetteville, compare the price of the car storage unit as well as the discount that storage facility is offering on that vehicle storage. Some self-storage facilities in Fayetteville offer the same special on every vehicle storage unit they have in their inventory, while other facilities might offer different specials on select auto storage units in their inventory. Fayetteville storage facility specials change from day to day, depending on the storage facilities occupancy and particular storage unit at any given time. Some storage facilities might not offer a discount on a vehicle storage units.
Vehicle Storage units for rent in Fayetteville, NC. Prices can vary based on storage unit sizes and it's amenities.
Vehicle Storage unit prices in Fayetteville start as low as $31.00 per month. Typically outside storage space is less expensive and is typically located around the outside area of the storage facilities. You will find that an enclosed vehicle storage unit will cost more than an uncovered parking space. The most common enclosed vehicle storage units in Fayetteville are 10' X 15' and 10' X 20' and standard ceiling storage unit heights are 8 feet high. Enclosed motorcycle storage units, jet ski storage units, wave runner storage units and ATV storage units sizes are normally 5' X 10' and 10' X 10'. Uncovered or outside storage space sizes in Fayetteville are normally 10' X 20', 10' X 25' or 10' X 30' and these parking spaces can be used for rv storage, boat storage or even trailer storage.
Your search results have produced 5 vehicle storage locations in Fayetteville.
Within 5 miles of your Fayetteville vehicle storage search query we are showing 2 car storage facilities. Within 25 miles of your Fayetteville vehicle storage search query we are showing 5 car storage facilities. Enter your zip code, address or city to find your vehicle storage unit now and reserve for free.
Fayetteville, NC is a great place to rent vehicle storage units.
Fayetteville, North Carolina is one of the largest metropolitan areas in the region and is home to a diverse population of families and businesses. People have inhabited the area for more than 12,000 years, but the modern incarnation of the town was founded in the 1820s. Fayetteville played an essential role after the Revolutionary War when the state ratified the U.S. Constitution in Fayetteville.
Some of the swiftest growth in Fayetteville and surrounding Cumberland County occurred after World War II when the growing popularity of the suburban lifestyle led to the building of shopping developments and new neighborhoods. Nearby Fort Brag and Pope Air Force Base have also allowed the region to support a healthy, vibrant economy and population.
Pope Air Force Base plays a vital role in allowing America's armed forces to help with humanitarian missions all across the world. The population of Fayetteville grew significantly when the city annexed a significant portion of Ft. Bragg, which was so large that it already had its own police fire, and EMS services.
Self-Storage Units for Families in Fayetteville, NC
With the influx of families moving to the region over the last century, the need for storage units has grown significantly. It's not uncommon for a family to move into a "starter" home and then realize they need more space after a few years. However, a family who develops friendships in their neighborhood might not want to move to a new house for more room.
A self-storage unit in Fayetteville offers the ideal solution for families who have collected many possessions over the years but have run out of closet space. When kids grow up with their friends in a cozy neighborhood, moving to a larger house in a different community can be difficult. After several years, a family transforms a simple "house" into a beloved "home," and a storage unit means the family can stay put in their dearly loved neighborhood.
Additionally, the ease of accessing storage units by residents in nearby cities like Raleigh, Greensboro, and Charlotte has meant families from all over the county have found it convenient to travel along Interstate 95 to reach their storage unit. Some of the most popular neighborhoods for self-storage units have included Fayetteville zip codes like 28314, 28306, 28304, 28311 and 28303.
Storing Antiques in Self-Storage Units in Fayetteville
Fayetteville's close and personal history with the Revolutionary War has inspired residents to keep a variety of historic sites intact, including the Bordeaux Tower, Liberty Point, and Myrtle Hill Plantation. For safe keeping antique furniture and treasures, climate controlled storage in Fayetteville has emerged as the ideal solution for keeping valuables safe and in good condition.
Business owners who operate out of historic buildings and families who live in very old houses have the opportunity to pack away and keep antiques safe in convenient storage units. It's important to keep those items in climate-controlled self-storage units to keep them in good condition when they're not on display. Self-storage units are convenient whether a family uses them for long-term storage or a business owner needs a short-term option for antique storage.