Reserve for FREE in 2 minutes. No credit card required. Best prices and specials online.
Public Storage Units Near Deerfield Beach
Reserve Cheap Storage Units Deerfield Beach, FL for Free in 2 Minutes.

View 186 storage facilities. Deerfield Beach Storage Units
39 SE 1st St,
Deerfield Beach
,
FL
33441
1

miles away
349 W Hillsboro Blvd,
Deerfield Beach
,
FL
33441
1

miles away
No long-term commitment
No credit card required
UP TO 50% OFF AND 1 MONTH FREE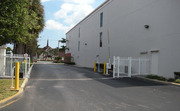 415 S. Federal Highway,
Deerfield Beach
,
FL
33441
1

miles away
No long-term commitment
No credit card required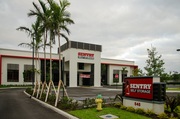 545 S. Federal Highway,
Deerfield Beach
,
FL
33441
1

miles away
No long-term commitment
No credit card required
1375 W Hillsboro Blvd,
Deerfield Beach
,
FL
33442
1

miles away
No long-term commitment
No credit card required
UP TO 50% OFF AND 1 MONTH FREE
No long-term commitment
No credit card required
UP TO 50% OFF AND FIRST MONTH FREE
3350 SW 10th Street,
Deerfield Beach
,
FL
33442
1

miles away
150 S Powerline Road,
Deerfield Beach
,
FL
33442
1

miles away
Best Self-Storage Deerfield Beach, FL
Compare storage facility prices, specials, photos and reviews. Reserve a storage unit for FREE in 2 minutes
Cheap Storage Units Deerfield Beach, FL.
Compare public storage Deerfield Beach, FL. Reserve cheap self-storage units, Deerfield Beach, FL for FREE, in 2 minutes, online or by phone with USSelfStorage.com
Florida is a great place to rent self-storage units and you will find that the most populated cities in Florida like Jacksonville, Miami, Tampa, St. Petersburg, Orlando, Fort Lauderdale, Hialeah, West Palm Beach and Sarasota, will provide you with the best selection. In these cities you will find sometimes hundreds of storage facilities within city limits. Rent your extra space storage units Deerfield Beach for free at these facilities and get great service and savings.
Find a Deerfield Beach storage facility, compare Deerfield Beach storage unit sizes, prices, amenities and discounts. View pictures, descriptions, and read customer reviews to assist you in making a selection. Once you select the public storage unit in Deerfield Beach that best fits your needs, simply reserve online for free and lock in your storage unit price, save money and time. If you prefer, you can call and speak to a friendly and professional customer service representative, who could answer all your questions and who could take a reservation over the phone for free. No credit card is required to reserve storage units in Deerfield Beach online or by phone. A detailed confirmation e-mail will be automatically forwarded to your inbox. Your storage unit will be available for you when you arrive at the self-storage facility on your move in date. Finding public storage In Deerfield Beach, or in nearby cities located in Boca Raton, Pompano Beach, Coconut Creek or in Margate is that fast, easy and affordable.
FIRST MONTH FREE, $1 the first month, 50% off discounts for self storage in Deerfield Beach, FL.
Public Storage facilities in Deerfield Beach, FL offer a variety of discounts to their customers. When searching for storage units Deerfield Beach, compare the price of the public storage unit as well as the discount that storage facility is offering on that unit. Some self-storage facilities offer the same special on every storage unit they have in their inventory, while other facilities might offer different specials on selective storage units in their inventory. Deerfield Beach storage facility specials change from day to day, depending on the storage facilities occupancy of a particular storage unit at that given time. Some storage facilities might not offer a discount on a storage unit.
Storage for rent in Deerfield Beach, FL. Prices can vary based on storage unit sizes and it's amenities.
Self-Storage unit prices in Deerfield Beach start as low as $5.20 per month. Typically smaller storage units, also known as mini storage units or storage lockers, are less expensive . You will also find that a lower floor or ground floor storage unit will typically cost you more money than a unit that is an upper floor that would require elevator access. The most common storage units are 5' X 5', 5' X 10', 10' X 10' and 10' X 20' and standard ceiling storage unit heights are 8 feet high. Storage unit doors could vary in width from 3' to 8' feet wide depending on unit size.
Whether a unit is climate controlled or a drive up, will determine the price. Usually, storage units which are climate controlled, air conditioned units, are more expensive than drive up units accessible from the outside.
Your search results have produced 186 public storage locations in Deerfield Beach.
Within 5 miles of your Deerfield Beach storage search query we are showing 15 storage facilities. Within 25 miles of your Deerfield Beach storage search query we are showing 154 storage facilities. Whether you are moving and need storage, looking to free up more space in your home or business, or to use storage for any other use you see fit. Enter your zip code, address or city to find the best storage unit, the best price, the best discount, and only takes 2 minutes to reserve for free.
Deerfield Beach, FL is a great place to rent self-storage units.
Before its founding, Deerfield Beach was home to more deer that roamed the seashore than people, but it would eventually grow into a thriving community of around 75,000 people. The healthy number of deer that inhabited the area influenced its naming around the turn of the 20th century when the tiny community got its own post office and an official spot on the map.
As a suburb of the Miami metropolitan area, Deerfield Beach today is part of the sunny and vibrant Southern Florida beach lifestyle. Interestingly, the town was once known as simply "Deerfield," but town elders wanted to boost tourism to the beachside community, so they added the word "Beach" to the town's name in the late 1930s.
Enjoying the beautiful blue ocean, vibrant sun, and expansive skies of Deerfield Beach is a pastime for residents and visitors alike, particularly with the city's dedication to clean, habitable beaches. The city was given a "Blue Wave" award from the Clean Beach Council for its excellent beach quality, as well as for the community's efforts in ocean conservation and providing residents with a safe place to swim and play.
A Tropical Climate Needs Climate Controlled Storage
One of the benefits of living in an area with a tropical climate is the long beach season where shorts, t-shirts, and bathing suits are worn for much of the year. However, the humidity and hot temperatures of the summer mean it's important to find local storage units that offer climate control.
Although it's easy to store possessions in cardboard boxes in a variety of environments, humidity and high temperatures can accelerate the aging process of the cardboard, as well as create a damp space in a closed storage unit. Fortunately, families living in Deerfield Beach, as well as neighboring communities like Pompano Beach, Fort Lauderdale, and Boca Raton, can easily rent climate controlled storage units.
Many residents of Southern Florida enjoy the beach lifestyle, but it's not uncommon for residents to take trips to colder climes throughout the year and in the colder months. Storing winter items like skis, snowboards, and winter vacation equipment can make a home feel very cluttered, and a Deerfield Beach storage unit is the ideal place to keep those seasonal items out of the way when they're not in use.
Deerfield Beach Offers Convenient Access to Storage Units
Families and businesses use storage units for a variety of reasons from temporary storage during a move to permanent storage of seasonal possessions. Residents in zip codes including 33441, 33443, 33442, 33064 and 33431 can rent local climate controlled storage units for long-term storage of possessions, as well as for reasons like vehicle storage.
The high density of nearby cities like Pompano Beach and Boca Raton, as well as their convenient proximity via Interstate, 95 mean residents from across Southern Florida choose Deerfield Beach as the location for their self-storage units. Neighborhoods and local communities like Boca Pointe, Hillsboro Beach, and Lighthouse Point are also just minutes away from Deerfield Beach.