• Cheap prices and best specials. • No credit card required. • Reserve for FREE in 2 minutes.
View 68 Storage Facilities in Los Angeles, CA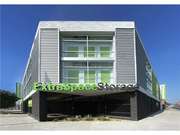 1

miles away
1

miles away
1

miles away
Public Storage - Huntington Park
6911 S Alameda St
Huntington Park
,
CA
90001
Discount:

Up to 30% OFF and $1 First Month Rent
Web Price: Storage Units as low as
$53.00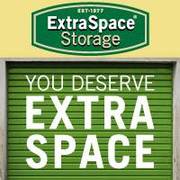 1

miles away
1

miles away
1

miles away
1

miles away
1

miles away
1

miles away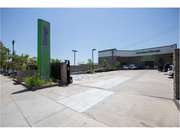 1

miles away
Find Self Storage Near Los Angeles, CA
Compare storage facility prices, specials, photos and reviews. Reserve a storage unit for FREE in 2 minutes
Climate Controlled Storage Units in a Los Angeles, CA.
Here's what you need to know about climate controlled units in Los Angeles, CA.
It protects your valuable belongings from damage due to extremes in temperature.
Oftentimes, humidity is also lowered, as is the risk of pests and flooding.
They are ideal for antiques, wooden furniture, and musical instruments.
The goal temperature range varies by company.
They do cost about 25% more, but peace of mind is priceless.
Always verify the exact definition of climate controlled storage before renting.
What Temperature Are Climate Controlled Self-Storage Units Kept At?
On average, climate controlled self storage units in Los Angeles, climate controlled units in Huntington Park, climate controlled units in Glendale, climate controlled units in Alhambra or climate controlled units in Pasadena, mean that the unit is kept between 55 and 85 degrees. At this temperature, most valuable items, including irreplaceable paintings and antiques, will remain in pristine condition. However, every self storage company has a different definition of what climate controlled storage actually means, and they have various ways of maintaining these temperatures. It is crucial to always get, in writing, the specifics from the self storage company you are renting from.
How is the Temperature Controlled?
For most climate controlled storage units near Los Angeles, CA, the temperature can easily be maintained thanks to three factors:
The location of the unit (indoor units, no outside access)
The construction (more durable, often metal)
HVAC setups (for the entire complex, usually not in single units)
What Else Will a Climate Controlled Unit Prevent?
Most units that offer this feature only monitor temperatures; however, as a result of the controlled temperature, humidity is also affected. Additionally, thanks to the location and construction, most climate controlled units in Los Angeles, CA will also experience a decrease in possible vermin and pests. Since the unit is likely fortified with metal, it will be impenetrable to termites. And because the self storage units are located indoors, the chances of spiders and mice making a home in them goes down dramatically. And finally, due to the heavy-duty roofs and raised floors that most climate controlled self storage units have, there is probably not going to be any damage due to the elements.
Why Should I Get a Los Angeles, CA Climate Controlled Unit Over Regular Self Storage Units?
If you are storing antiques, wood furniture, fine art, musical instruments, or anything else prone to damage due to temperature extremes, a climate controlled unit is a good idea. In regular self storage units, the temperatures can vary from below freezing to over 100 degrees, which can lead to cracking, melting, and many other situations that will undoubtedly lower the value of your belongings.
Do I Really Need a Climate Controlled Storage Unit in Los Angeles, CA?
Unless you have expensive, irreplaceable items, you can probably get away with renting a basic self storage unit. That being said, if you are the slightest bit worried about anything you are putting in your self storage unit, peace of mind is truly priceless. Do you really want to take the chance with a basic unit? Probably not.
Compare public storage Los Angeles, CA. Reserve cheap self-storage units online or by phone with USSelfStorage.com
California is a great place to rent car storage units and you will find that the most populated cities in California like Los Angeles, San Diego, San Jose and San Francisco, will provide you with the best selection. In these cities you will find sometimes hundreds of storage facilities within city limits offering covered car storage. Rent your extra space storage units in Los Angeles for free at these facilities and get great service and savings.
Find a Los Angeles storage facility, compare Los Angeles car storage unit sizes, prices, amenities and discounts. View pictures, descriptions, and read customer reviews to assist you in making a selection. Once you select the public storage unit in Los Angeles that best fits your needs, simply reserve online for free and lock in your storage unit price, save money and time. If you prefer, you can call and speak to a friendly and professional customer service representative, who could answer all your questions and who could take a reservation over the phone for free. No credit card is required to reserve storage units in Los Angeles online or by phone.