Reserve for FREE in 2 minutes. No credit card required. Best prices and specials online.
Public Storage Units Near Corpus Christi
Reserve Cheap Storage Units Corpus Christi, TX for Free in 2 Minutes.

View 4 storage facilities. Corpus Christi Storage Units
Car, Boat, RV Storage Starting at:
Discount on Select Units:
15% OFF AND 1 MONTH FREE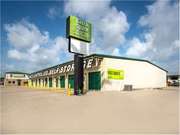 Car, Boat, RV Storage Starting at:
Discount on Select Units:
FIRST MONTH FREE
Car, Boat, RV Storage Starting at:
Discount on Select Units:
FIRST MONTH FREE
Car, Boat, RV Storage Starting at:
Discount on Select Units:
15% OFF AND 1 MONTH FREE
Best Vehicle Storage Corpus Christi, TX
Compare storage facility prices, specials, photos and reviews. Reserve a storage unit for FREE in 2 minutes
Cheap Vehicle Storage Units Corpus Christi, TX.
Compare public storage Corpus Christi, TX. Reserve cheap vehicle storage units online or by phone with USSelfStorage.com
Texas is a great place to rent vehicle self-storage and you will find that the most populated cities in TX, Houston, San Antonio, Dallas, Austin, Fort Worth, El Paso, Arlington, Plano, Midland, Carrolton and Irving, will provide you with the best selection. In these cities you will find sometimes hundreds of storage facilities within city limits. Rent vehicle storage for FREE at these facilities and get great service and savings.
Find Corpus Christi vehicle storage near you. Compare Corpus Christi car storage unit sizes, prices, amenities and discounts. View pictures, descriptions, and read customer reviews to assist you in making a selection, when looking for a location to store your automobile. Once you select a cheap vehicle storage space the in Corpus Christi that best fits your needs, simply reserve online for FREE and lock in your car storage price, save money and time. If you prefer, you can call and speak to a friendly and professional customer service representative, who could answer all your questions and who could take a reservation over the phone for FREE. No credit card is required to reserve vehicle storage in Corpus Christi online or by phone. A detailed confirmation e-mail will be automatically forwarded to your inbox. Your storage space will be available for you when you arrive at the self-storage facility on your move in date. Finding public storage for your vehicle in Corpus Christi, or in nearby cities like Doyle, Portland, Gregory or Ingleside On-the-Bay is that fast, easy and affordable.
FIRST MONTH FREE, $1 the first month, 50% off discounts for vehicle storage in Corpus Christi, TX.
Public storage facilities in Corpus Christi, TX offer a variety of discounts to their customers. When searching for extra space storage for your car in Corpus Christi, compare the price of the car storage unit as well as the discount that storage facility is offering on that vehicle storage. Some self-storage facilities in Corpus Christi offer the same special on every vehicle storage unit they have in their inventory, while other facilities might offer different specials on select auto storage units in their inventory. Corpus Christi storage facility specials change from day to day, depending on the storage facilities occupancy and particular storage unit at any given time. Some storage facilities might not offer a discount on a vehicle storage units.
Vehicle Storage units for rent in Corpus Christi, TX. Prices can vary based on storage unit sizes and it's amenities.
Vehicle Storage unit prices in Corpus Christi start as low as $34.00 per month. Typically outside storage space is less expensive and is typically located around the outside area of the storage facilities. You will find that an enclosed vehicle storage unit will cost more than an uncovered parking space. The most common enclosed vehicle storage units in Corpus Christi are 10' X 15' and 10' X 20' and standard ceiling storage unit heights are 8 feet high. Enclosed motorcycle storage units, jet ski storage units, wave runner storage units and ATV storage units sizes are normally 5' X 10' and 10' X 10'. Uncovered or outside storage space sizes in Corpus Christi are normally 10' X 20', 10' X 25' or 10' X 30' and these parking spaces can be used for rv storage, boat storage or even trailer storage.
Your search results have produced 4 vehicle storage locations in Corpus Christi.
Within 5 miles of your Corpus Christi vehicle storage search query we are showing 0 car storage facilities. Within 25 miles of your Corpus Christi vehicle storage search query we are showing 4 car storage facilities. Enter your zip code, address or city to find your vehicle storage unit now and reserve for free.
Corpus Christi, TX is a great place to rent vehicle storage units.
Corpus Christi, Texas is a coastal city located on the Gulf Coast of Texas, south of Austin, south east of San Antonio and south west of Houston. You get to experience all the beauty of Texas while enjoying the water and all the amenities that accompany that perk. You will quickly fall in love with the charm and down-home feel of the Texans; they are very welcoming. With such a huge footprint, you will have big city enjoyment the entire year. It's a great place to put down some roots and build a business, family or both. Zip codes in and around Corpus Christi are 78412, 78413, 78414 and 78415.
You'll have the best of both worlds. The water allows time for swimming and boating activities, while giving great warm weather during the warmer months. It does get cold, but the warm weather more than makes up for it. An average temperature in Corpus Christi would be around 75 degrees, with it being very warm in the summer and very cold in the winter. Overall, there is beautiful weather to enjoy at every turn. A drive up storage unit would be a good choice to store your goods, but if you are going to store them for a long time, a climate controlled unit would be even better.
We have awesome rates in Corpus Christi! Being a coastal town, there are a lot of businesses and port activity, which requires a huge need for business storage. We are right there every step of the way to make sure all the facilities and units are available and in tip-top shape for all our customers. No matter what you need, we can accommodate. With such a diverse landscape, great customer service at rates that fit every budget are key. That's why we're the best. We're USSelfStorage.com.
There are many places to get a quality education, but if you're in Corpus Christi, you can be sure that you'll get an education and then some! There's Texas A&M, which is a huge university with satellite locations. Then you also have Del Mar College for those students who want a smaller footprint but a great opportunity. We service all students with the storage options they need. Stay on top of our specials by connecting to our network.
Amenities offered by Cospus Chisti storage facilities to their storage customers!
Boxes & Packing Supplies
Online Bill Pay
Automatic Payments
Student Discounts

Security Cameras
Keypad Gate Access
Handcarts and Dollies
Fenced and Lighted
On-Site Manager
Free Moving Truck
Truck Rental
Extended Hours
There is a world waiting in Corpus Christi. Relocation will be a breeze with the help of our moving partners. For a great selection of units and facilities, you can make sure that USSelfStorage.com will help you in every way.