Reserve for FREE in 2 minutes. No credit card required. Best prices and specials online.
Public Storage Units Near Gaithersburg
Reserve Cheap Storage Units Gaithersburg, MD for Free in 2 Minutes.

View 123 storage facilities. Gaithersburg Storage Units
300 Old Game Preserve Rd,
1

miles away
No long-term commitment
No credit card required
UP TO 50% OFF AND FIRST MONTH FREE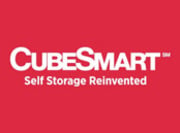 No long-term commitment
No credit card required
UP TO 50% OFF AND FIRST MONTH FREE
Best Vehicle Storage Gaithersburg, MD
Compare storage facility prices, specials, photos and reviews. Reserve a storage unit for FREE in 2 minutes
Cheap Vehicle Storage Units Gaithersburg, MD.
Compare public storage Gaithersburg, MD. Reserve cheap vehicle storage units online or by phone with USSelfStorage.com
Maryland is a great place to rent vehicle self-storage and you will find that the most populated cities in MD, Baltimore, Frederick, Rockville and Gaithersburg, will provide you with the best selection. In these cities you will find sometimes hundreds of storage facilities within city limits. Rent vehicle storage for FREE at these facilities and get great service and savings.
Find Gaithersburg vehicle storage near you. Compare Gaithersburg car storage unit sizes, prices, amenities and discounts. View pictures, descriptions, and read customer reviews to assist you in making a selection, when looking for a location to store your automobile. Once you select a cheap vehicle storage space the in Gaithersburg that best fits your needs, simply reserve online for FREE and lock in your car storage price, save money and time. If you prefer, you can call and speak to a friendly and professional customer service representative, who could answer all your questions and who could take a reservation over the phone for FREE. No credit card is required to reserve vehicle storage in Gaithersburg online or by phone. A detailed confirmation e-mail will be automatically forwarded to your inbox. Your storage space will be available for you when you arrive at the self-storage facility on your move in date. Finding public storage for your vehicle in Gaithersburg, or in nearby cities like Germantown, Rockville, Kensington or Bethesda is that fast, easy and affordable.
FIRST MONTH FREE, $1 the first month, 50% off discounts for vehicle storage in Gaithersburg, MD.
Public storage facilities in Gaithersburg, MD offer a variety of discounts to their customers. When searching for extra space storage for your car in Gaithersburg, compare the price of the car storage unit as well as the discount that storage facility is offering on that vehicle storage. Some self-storage facilities in Gaithersburg offer the same special on every vehicle storage unit they have in their inventory, while other facilities might offer different specials on select auto storage units in their inventory. Gaithersburg storage facility specials change from day to day, depending on the storage facilities occupancy and particular storage unit at any given time. Some storage facilities might not offer a discount on a vehicle storage units.
Vehicle Storage units for rent in Gaithersburg, MD. Prices can vary based on storage unit sizes and it's amenities.
Vehicle Storage unit prices in Gaithersburg start as low as $40.00 per month. Typically outside storage space is less expensive and is typically located around the outside area of the storage facilities. You will find that an enclosed vehicle storage unit will cost more than an uncovered parking space. The most common enclosed vehicle storage units in Gaithersburg are 10' X 15' and 10' X 20' and standard ceiling storage unit heights are 8 feet high. Enclosed motorcycle storage units, jet ski storage units, wave runner storage units and ATV storage units sizes are normally 5' X 10' and 10' X 10'. Uncovered or outside storage space sizes in Gaithersburg are normally 10' X 20', 10' X 25' or 10' X 30' and these parking spaces can be used for rv storage, boat storage or even trailer storage.
Your search results have produced 123 vehicle storage locations in Gaithersburg.
Within 5 miles of your Gaithersburg vehicle storage search query we are showing 11 car storage facilities. Within 25 miles of your Gaithersburg vehicle storage search query we are showing 84 car storage facilities. Enter your zip code, address or city to find your vehicle storage unit now and reserve for free.
Gaithersburg, MD is a great place to rent vehicle storage units.
Gaithersburg, Maryland began its existence as a tiny agricultural community named Log Town in the mid-1700s. Around 100 years later, the area would earn the name of Gaithersburg, which was the last name of a prominent local family. The arrival of features like a Post Office and train station would help the community grow throughout the 19th century.
During the rise of the modern technology age in the 1960s and 1970s, Gaithersburg was part of the Technology Corridor in the region with its proximity to the headquarters of IBM. Interestingly, Gaithersburg was known mostly as a farming town until the population started to grow in the 1970s and the region experienced economically diverse growth.
Today, Interstate 270 runs through the middle of town, which means it's easy for residents of the community, as well as nearby cities like Baltimore, Rockville, and Germantown, to reach their self-storage units in Gaithersburg. The popularity of Gaithersburg for visiting conferences also means temporary storage is popular for organizations in need of self-storage space for just a few weeks or months.
Climate-Controlled Storage in Gaithersburg for Electronics
A few decades ago, self-storage units for families were popular for storing items like holiday decorations, family heirlooms, and paper records stored in cardboard boxes. With the increase in the number of electronics and technological devices owned by the average family, safe storage for these items has become a priority for families, as well as businesses.
A family might own various electronics like televisions, radios, sound equipment, and classic video game consoles. These items may experience irreparable damage if left in a space without temperature regulation, like a garage. Climate controlled storage in Gaithersburg is the ideal solution for storing sensitive electronics and other devices that may rust when stored outdoors or in a place where there are great temperature variations.
Similarly, high-tech businesses in Gaithersburg zip codes including 20877, 20878, 20879, 20882 and 20898 may find it prudent to store extra inventory or sensitive technology in climate controlled self-storage facilities. Doing so may increase the amount of usable space within the company's buildings and eliminate the need to find larger, more expensive facilities.
Drive-Up Self-Storage Units in Gaithersburg Make Large Item Storage Easy
Self-storage facilities in Gaithersburg offer a wide variety of sizes, so they're appropriate for storage needs that vary from temporary storage of just a few items to long-term storage of everything a family or business might own. In some circumstances, choosing a
drive up self-storage unit
may provide the most expedient option for storing items.
For example, it's not uncommon for families to require temporary housing in-between the sale of an old house and the purchase of a new house. The family may need to store everything from heavy appliances to large pieces of furniture for a few weeks or months until the new home is ready. The convenience of drive-up self-storage units in Gaithersburg can help reduce the stress and work involved in moving a home's contents from one residence to the next.