View 9 Storage Facilities Near Tallahassee, FL


Compare storage unit prices and monthly specials.
CubeSmart
1

miles
Online Only Rate: Starting at $71.40
40% OFF & FIRST MONTH FREE
CubeSmart
1

miles
Online Only Rate: Starting at $28.80
40% OFF & FIRST MONTH FREE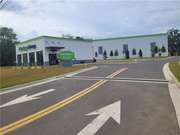 Extra Space Storage
1

miles
Online Only Rate: Starting at $28.00
ACT FAST - LIMITED AVAILABILITY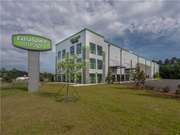 Extra Space Storage
1

miles
Online Only Rate: Starting at $28.00
ACT FAST - LIMITED AVAILABILITY
CubeSmart
1

miles
Online Only Rate: Starting at $46.20
40% OFF & FIRST MONTH FREE
CubeSmart
1

miles
Online Only Rate: Starting at $46.80
40% OFF & FIRST MONTH FREE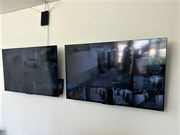 Life Storage
1

miles
Online Only Rate: Starting at $37.00
FIRST MONTH FREE
CubeSmart
1

miles
Online Only Rate: Starting at $67.20
40% OFF & FIRST MONTH FREE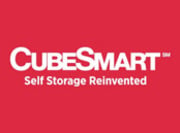 CubeSmart
1

miles
Online Only Rate: Starting at $27.00
40% OFF & FIRST MONTH FREE
Find Self Storage Near Tallahassee, FL
Compare storage facility prices, specials, photos and reviews. Reserve a storage unit for FREE in 2 minutes
Cheap Climate Controlled Storage Units Tallahassee, FL.
Tallahassee, FL is a great place to rent climate controlled storage units.
Tallahassee is the capital of Florida and houses the governing body, including the Governor. There is a down-home charm to Tallahassee, and you'll visit there and quickly fall in love with the landscape and Southern charm. Not to be undone, Tallahassee is a small town with a major city feel. It's a great place to raise a family and contains quite a bit of hustle and bustle. With Panama City and Pensacola to the west and Jacksonville to the east, Tallahassee in centrally located in the Florida peninsula. Many people that call Tallahassee home live in zip codes like 32303, 32304, 32312 and 32309.
One of the best places in Florida to truly experience all four seasons, you'll definitely get a taste of them all. The average weather is a typical 72 degrees. The summers can be hot but it gets very cold during the winter. Temperatures in the 20's and 30's is normal during these months. The beauty of Tallahassee's weather is that you can feel the fall coming and the foliage changes to beautiful colors. When it rains, watch out! Their hills and valleys can make a thunderstorm more like a major storm, but it's manageable.
We get so much business in Tallahassee. All the major governing bodies are located in Tallahassee, increasing the need for business storage. From the DMV to the Senate and Supreme Court, we are right there with the best rates for document storage and other options. We understand the needs of the footprint of the city and are right there to provide every type of storage unit that's needed. We are the best at what we do.
If getting an education is on your mind, you'll find it here in Tallahassee. Home to Florida State University and Florida Agricultural & Mechanical University, you'll experience the true meaning of college life. Tallahassee Community College is also a viable option for students. With so many students filling the landscape, student storage is a major necessity. We offer the best in storage options and keep everyone apprised of what we have, specially our super-saver discounts.
Tallahassee has the advantage of being its own attraction. Millions of visitors come through Tallahassee for football games at both major universities. If you've never seen the Florida State stadium, it's definitely a breathtaking experience. Great Adventures Theme Park is not too far away in Valdosta, and in each direction, there's a major city to accommodate anything else you'd like to do. And Tallahassee is a historical city, so you can see the Governor's mansion and the capitol building.
If you're wondering if you will fit in, everyone is welcomed in Tallahassee. Moving will be a breeze with our great rates, customer service and partnerships with moving companies. Whatever you need, we can accommodate you.
Climate Controlled Self Storage Units in Tallahassee, FL
Do you have clutter around the house that you can't get under control? Are there large items that you want to protect but just take up too much space? Do you want to simplify your day-to-day life?
A climate controlled storage unit in Tallahassee can give you the freedom you need to manage your assets without forcing you to give up the things you value or putting you through the exorbitant expenses of moving or upgrading your home.
Self Storage in Tallahassee
When you need extra space in Tallahassee, self storage is an affordable way to protect things you value and keep them in great shape for an indefinite period of time. You can find storage units in a variety of sizes, catering to all of your needs.
Climate Control Units in Tallahassee
Traditional self storage units in Tallahassee or anywhere else open directly to the outdoors. They are often thinly insulated. Temperatures inside the units fluctuate as wildly as outdoor temperatures. Such units can easily get below freezing in the winter and over a hundred degrees in the summer.
Some items are fine in those conditions, but many aren't. If you want to avoid temperature extremes, then climate control is the way to go.
These units are attached to a large building with industrial HVAC support. They maintain a regulated temperature inside, preventing temperature extremes and protecting your valuables. Climate control also lowers humidity variance which is important for many materials and items you store in Tallahassee. If you need to store anything that can be damaged from high humidity, climate control is the way to go.
Improved Security
In order to maintain climate conditions in the units, most are only accessible from interior hallways. This adds an extra layer of security. Anyone trying to access your unit also has to get through a security check to enter the building in the first place. Your unit has personal protection measures beyond that, doubling security efficacy.
Getting the Best From Your Tallahassee Climate Controlled Self Storage Units
There are plenty of facilities available to ren a storage unit, but if you want the best, then you need to look for the features that matter most to you. Price, size, climate control, security, and access are all essential for high-quality storage.
If you want a unit that provides benefits without creating problems, then that's what you'll find. We pride ourselves on three principles of storage quality above all else: affordability, variety, and accessibility.
Affordability
It's never good to overpay for storage. You can find the unit you need at a competitive price. To get such advantages from climate controlled units with advanced security only adds to the value. If you want the very best for your stored items, affordability is an important part of the equation.
Sizes That Fit Your Needs
Units are priced by size. With a wide variety of units available, you can get the storage space you need without paying for any extras. Each unit still benefits from climate regulations and security throughout the building, but you're getting a unit sized for the items you need to store. See our unit size guide to learn what can fit on a different unit size
Convenient Access
Even with excellent security, you can access your storage unit on your own terms. Building and unit access are available and flexible so you can put things into storage or take them out according to your own schedule. A storage unit that you can't access is worthless in a time of need. Take advantage of reliable units with convenient access that still come at great rates with many benefits.
Search for climate controlled storage units near Tallahassee
Search for climate controlled storage units in Florida cities