There are lots of reasons why you could be thinking of making America's 6th largest city your home. It could be the year-round warm weather, legendary golf courses, or its vibrant nightlife. Whatever the reason, Phoenix is an excellent choice for your new home. We know that making the decision to move can be a difficult one. It is a time-consuming process that takes months, sometimes even years, of preparation. It can also be overwhelmingly expensive - moving your entire home to a new place never comes cheap. While you may not be able to avoid the costs associated with moving to Phoenix, you can at least be more organized and prepared for what is ahead. We've created this helpful guide to get you more acquainted with the city of Phoenix and moving there. Check it out below.
Cost of Living
Relocating in Phoenix will make a dent in your budget as the cost of living is slightly higher than the national average. The main reason behind this is the cost of housing. The median price of a house in Phoenix is 239,400. You can also expect to pay higher for transportation and utilities. However, health and grocery prices fall below the US national average. According to statistics from Numbeo, a family of four can expect to pay around $2,700 a month. Housing is not included in that figure. Expatistan has a very helpful breakdown just about every cost you will have to consider when moving to Phoenix - from entertainment to clothing and personal care. When reviewing your budget, compare the cost of living in Phoenix to that of your current city. Some questions to ask include:
Is the cost of living lower or higher than my current city?
What will my new salary look like?
Will I be able to afford transportation? (if you are moving from a city that does not require a car, this will be an important factor as car ownership will bring along a host of other expenses)
How does the cost of childcare compare to my old city?
Thoroughly reviewing the expenses is a great way to determine if you can afford to move to Phoenix in the first place. If the cost of living in Phoenix will cause you to exceed your budget or put a strain on your monthly finances, then consider delaying your move a bit until you are able to secure a better job or save more money to accommodate the extra costs. If possible, you could try to spend a few weeks or a month there to determine just how well your budget will adjust to the new city. If you are coming from an expensive city like New York or San Francisco, then the cost of living won't come as too huge of a surprise - it's much cheaper to live in Phoenix than those cities!
Getting around the city
Transportation in Phoenix is easy and much more convenient than a lot of other major cities. Whether you plan on owning a personal vehicle or taking public transportation, you will be happy to know that both options are hassle free. It was once ranked as the best city in the world for driving in a "Driver Satisfaction Index" study by Waze, which looked at data from 50 million users all over the world. If you're moving from a cities like Miami or New York that are known for having terrible traffic and poor drivers, Phoenix will be a welcome change. Phoenix lacks the long lines of traffic and long commute times that are a staple in large cities. With an average commute of only 26 minutes, getting to and from work in private transportation seems like an absolute breeze.
If you don't currently own a car, public transportation in Phoenix is affordable and reliable. The Valley Metro Bus and Valley Light Rail both provide quick and convenient options. Whether you are looking to save money or trying to take the strain off the environment by utilizing public transportation, you'll be grateful to know that getting around Phoenix in this manner is safe and quick. The bus system will set you back $2 for a ticket and $64 for a monthly pass. Taking the train is as low as $4 for an all day pass. If you need more information on schedules and operations of the public transportation system in Phoenix, then dial 511 for transit information. According to TripSavvy, Arizona's 511 system provides "residents with detailed information about the roads, public transit, airports, parks, and tourism."
Best places to live
The neighborhood you settle in can have a significant impact on your happiness and overall well being. In terms of real estate, Phoenix has a little bit of everything. Where you ultimately land in Phoenix will largely be determined by your current family situation and future plans. Some neighborhoods would be ideal for large families while others have more of a bachelor/bachelorette vibe. This list of the top five Phoenix neighborhoods outlined by Great American Country is a great place to start. Arcadia, North Tempe, and North Central Phoenix are among some of the most popular neighborhoods in the city. Each has its own unique set of characteristics that make it appealing. For example, if you're looking to live among the elite, the late John McCain once called North Central Phoenix home. Mayor Phil Gordon also resides in this neighborhood. For a lot of people, of the most important factors when choosing a neighborhood is the affordability and length of commute. Before you make a decision on where to rent or buy a home in Phoenix, it's best to determine exactly where you will be working. While commuting in Phoenix is relatively easy, you will still want to consider distance. The easiest of traffic conditions will not help if you live a considerable distance from work. Even if you think you've found the perfect home in the best neighborhood, a long commute can dampen your excitement. Sites like Redfin will show the commute time when you are house hunting.
Where to eat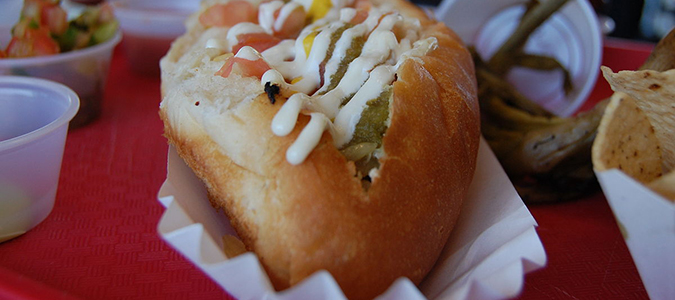 The popular dishes in Phoenix are have a lot of Mexican influence, which is understandable when considering the fact that Arizona borders Mexico. The Sonoran Hot Dog is one of the most popular eats in Phoenix. It has its origins in the Mexican state of Sonora. According to Wikipedia, the infamous hot dog is "wrapped in bacon and grilled, served on a bolillo-style hot dog bun, and topped with pinto beans, onions, tomatoes, and a variety of additional condiments, often including mayonnaise, mustard, and jalapeño salsa."
Chinese-Mexican fusion is another famous style of food in Phoenix. Chino Bandido is knowns for these types of dishes. Its menu features eclectic numbers such as a sweet-and-spicy Jade Red Chicken with refried beans and jerk fried rice. A guide to this and other tasty, famous Phoenix dishes can be found on the Phoenix New Times' list of the 9 Things to Eat and Drink Before You Leave Phoenix.
Once you make Phoenix your new home, you'll see there lots more food places for your to discover. If you're curious to know the most popular foods in the Phoenix, the folks at Only in Your State have compiled a handy list of the 13 most popular food and drinks in Arizona. Release your inner foodie and take advantage of all the tastes Phoenix has to offer!
Finding Employment
Unless you are currently working remotely, finding a job in Phoenix will be a top priority once you make the big move. Luckily, the job market in Phoenix is thriving and continues to grow every year. In 2018, the city experienced the 2nd largest job growth of all metro cities in the U.S. Phoenix's employment grew by 4.2 percent as it added almost 90,000 new jobs in 2018. It was second only to Orlando, which had a growth rate of 4.8 percent. According to Best Companies AZ, the top ten industries in Phoenix include health, technology, energy, construction, media, transportation, hospitality, finance, real estate, and consumer retail. Phoenix has a number of big name companies across those sectors so there are numerous available opportunities. Companies like GoDaddy, Charles Scwab, USAA, and Farmers Insurance all have a presence in Phoenix.
Before you start the job-hunting process in Phoenix, check to see if your current company has any locations in the area. Requesting a transfer will be a less stressful process than searching for a brand new job in Phoenix. If you have the type of job that could be done from anywhere, then inquire about remote opportunities. It may be possible to continue on in your current position while you are in your new city. Prior to making that decision, check the tax implications. For example, if you are moving from a state like Florida with no state income tax, you'll be surprised to find out that your earnings will be a little less in Phoenix. Arizona has a state income tax that ranges from 2.59% to 4.54%.
Education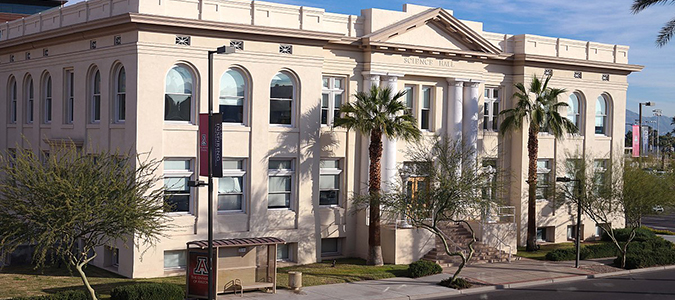 Whether you have school-aged children or are thinking about going back to school yourself, you'll be happy to know that Phoenix, along with the rest of its surroundings has a pretty solid educational foundation. With 58 school districts, the city takes learning seriously. Just about everyone has heard of the University of Phoenix, which offers classes online in just about every area of the U.S. There are also numerous other colleges and universities in Phoenix. Even if you and the people in your family are not currently in the educational system, the education makeup of a city can still affect your decision to move there. For example, college towns are known for being a bit boisterous due to the large population of young people. The amount of college-education grads will also affect the job market. People in Phoenix take education seriously so if you are currently in school, transferring to a school in the city should be a breeze. It is helpful to keep in mind that if you are residing in Phoenix for less than a year, you'll be paying tuition at the out-of-state rate. Waiting a year after your move before taking college classes is advisable in order to stretch your dollar further.
Things to Do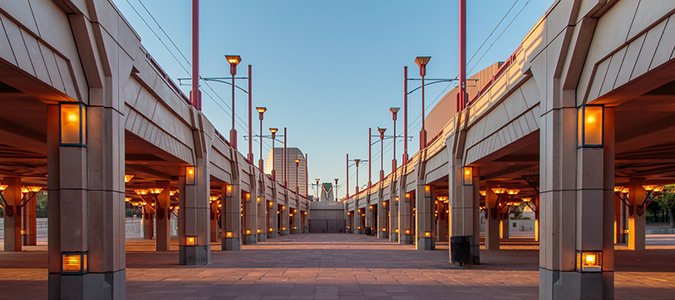 We know there is more to life than finding a job and going to school. Coming up with fulfilling ways to spend your free time is just as important as sorting out the more serious things in life. Finding things to do in Phoenix all depends on what you are in the mood for at the time. Phoenix has an amazing nightlife. Whether you're in the mood for a date night, girls' night out, or even a relaxing solo evening, there are hosts of options. From comedy clubs to bars and high end restaurants, the city of Phoenix has you covered.
If you are the outdoors type, you may enjoy a hike to the top of Camelback Mountain. This amazing park is full of wonderful sights and is absolutely free of cost. If you're looking for an exclusively grownup activity, then checking out one of the many tasting rooms may be right up your alley. You can visit a number of them in one day. In fact, the Javelina Leap Winery, Oak Creek Vineyards, and Page Springs Cellars are all within a 5-minute drive. Wine tasting, hiking, beer tasting, shopping and other adventures are all outlined on a list of Actually Cool Things to Do in Phoenix by Thrillist.
Moving to Phoenix is not a decision that should be taken lightly. We hope our guide aids in your decision making process as you decide if living in Phoenix if the right decision for you and your family.. Renting a is a great way to organize yourself and help the moving process run smoother. Check out our helpful moving tips for even more helpful information.