When many people think of Colorado, its capital city of Denver may be the first thing that comes to mind. However, if you're not well aware of the gem that is Colorado Springs, we're here to let you know that you've been missing out! This vibrant and beautiful city is among the many reasons why the state of Colorado is moving up to the top of everyone's list to visit. If you've never considered moving to Colorado Springs, what are you waiting for? There is no time like the present and now may be the perfect time for a move to Colorado Springs. This city has just about everything you can imagine. Depending on where you're moving from, you may need just a little more preparation and tips before you take such a big step. Fortunately, we have got you covered with everything you need to know before moving to Colorado Springs.
Get ready for an altitude adjustment
The city of Colorado Springs is at a higher than Denver. With the high altitude, you can expect that you will have to make certain adjustments if you are going to be a resident there. In order to prevent altitude sickness, be sure to get enough water and sleep. Gaining altitude may result in insomnia and the higher altitude also causes your body to lose water. Avoid alcohol in order to fight off dehydration. If you're a very active person, you may also want to reduce your exercise since your cardiovascular system will be working overtime. At higher altitudes, the air gets thinner so you are taking in less oxygen with each breath. This means you will also want to take in more calories as your body will be working harder to maintain itself. If you still think you may have trouble with altitude sickness, then consider taking Acetazolamide, which is a drug designed to fix the chemical imbalance caused by ascending quickly to a high altitude. If you want a more natural solution, increasing your potassium levels will also do the trick. While this seems like a lot to take it, if you properly plan for it ahead of your move, you'll be able to make the transition more easily. Plus the beautiful mountains and scenery in Colorado Springs will be well worth it for your to explore once you have properly prepared yourself for all the elements.
Take a look at your current wardrobe
Depending on where you currently call home, you may or may not need totally different clothes for your move to Colorado Springs. The air is dry and the temperature can drop very low. This means you may need many layers in order to be comfortable. If you're moving from somewhere sunny and humid like Florida, then it will undoubtedly be a bigger adjustment than moving from a place like Ohio. If you're already used to the cold weather, then perhaps the only form of preparation you'll really need is to ensure you pack your lip balm to deal with the dryness. As beautiful as it is, it's still the desert. The average yearly humidity is below 40% and average precipitation is under 17 inches. This type of desert weather isn't common everywhere so it may take a lot of getting used to.
There are lots of outdoor recreation activities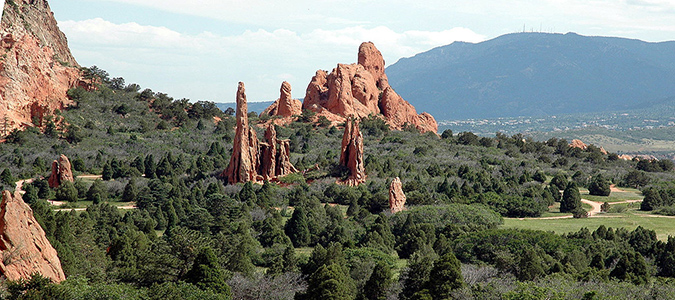 If you love the great outdoors, then consider you plus Colorado Springs a match made in heaven! There are endless outdoor activities that you and your family can enjoy. The best part about it is that a lot of them are free or low cost so they won't break the bank. According to Livability, there are "7,000 acres of open space for hiking and biking, 230 miles of bike trails, 160 miles of park trails, and 105 miles of urban trails". That's more than enough for your to incorporate some outdoor time into your regular activities. These outdoor attractions are also very popular among Colorado Springs locals and visitors alike. Natural attractions like Garden of the Gods garner around 2 million visitors a year. Other popular trails include Red Rock Canyon Open Space, Austin Bluffs Open SPace, Palmer Park, and Cheyenne Mountain State Park. If you prefer aquatic adventures, there are lots of options for you as well. White river rafting is a popular Colorado Springs pastime that just about any one can enjoy on a hot summer day.
The economy is thriving
Whether you're just starting out in your career or you're further along with more experience, the job market and economy in Colorado Springs is perfect to set you up for success. The unemployment rate is lower than the national average. Recent and future job growth projections are also higher than the national average. The sales tax rate is a little higher than average - 8.1% vs. 7.3%. However, the average income in Colorado Springs is also higher than average, which will help to offset the added sales tax. The income tax also falls into the standard rage. Still not convinced that moving to Colorado Springs is a good financial decision for you and your family? You can use this cost of living calculator to see just how the cost of living in Colorado Springs stacks up against your current city.
Start-up and tech industry opportunities
In keeping with its striving economy, the number of job opportunities in Colorado Springs keep growing. In 2018, the city ranked among the top twenty technological sites. According to Spencer Bone, executive and spokesman for CompTIA, a Chicago-based trade association for the IT industry, "This study shows you don't have to live or work in Silicon Valley to have a good technology job. Anyone can get a job in technology anywhere in the U.S. Workers in this industry are in high demand." As the tech industry in Colorado Springs is growing, so is the need for exceptional talent. Since talent is in such high demand, it will make the job search process much easier if you decide to make the move to Colorado Springs. Hannah Parsons ,Chief Economic Development Officer for the Colorado Springs Chamber of Commerce and EDC wants everyone to take the city into serious consideration when talking about the growth and future of technology. Talking to the Colorado Tech Tour, Parsons expressed "Thanks to Colorado Springs' low business and living costs, innovative atmosphere, and robust economy, it's easy for professionals to establish roots and launch a successful career."
Workplace is business casual
As you take a stroll through Colorado Springs, you'll notice that its residents prefer to dress comfortably. Whether it's because they want to easily explore the outdoors at a moment's notice or they are dressing for the high altitude, they are almost always casually dressed. Unlike most other major cities that put an emphasis on dressing up, Coloradians almost always look as if they are about to go for a hike. That casual nature also finds its way into the workplace where business casual is the preferred mode of dress. Of course for formal events people will get a bit more dressed up. However, if you plan on moving to Colorado Springs, you can leave your suit and tie at home and enjoy the relaxed nature of your surroundings.
Lots of arts and culture to explore
The scenic views and beautiful natural landscape may get all the attention but a lot of beauty is captured on the canvas in Colorado Springs as well. The city has a vibrant arts scene and is home to many performing arts venues and museums. There are also lots of art and cultural experiences available outside of the traditional venues. For instance, there is an annual public art exhibit that's in its 21st year known as Art on the Streets, which features both traditional and experimental art from local Colorado Springs artists. October is Arts month and Peak Radar is the perfect place to find a calendar of all the wonderful activities that will be taking place in the area. Getting around won't be a problem. There is a free shuttle bus that will assist you with exploring the creative districts in the area. The First Friday Art Walk takes place on the first Friday of every month in Colorado Springs, Manitou Springs, and Old Colorado City. If you're wondering how you can keep updated on everything that is happening in the art and culture world in Colorado Springs, the Cultural Office of the Pikes Peak Region also does a great job of connecting people with arts and culture in the area.
Amazing food and vibrant nightlife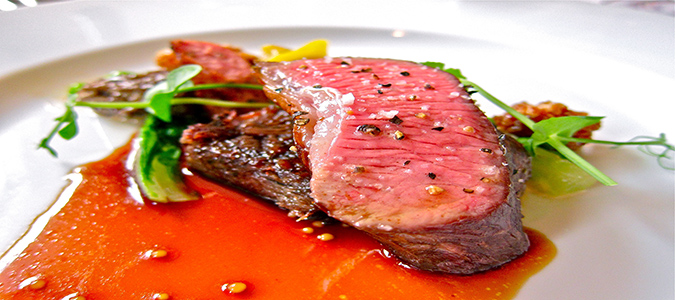 People in Colorado Springs are well experienced in having a good time. From country to dance music - there is something for everyone. If you're having trouble deciding just where to visit, check out the ten best nightlife spots in Colorado Springs. Foodies will be delighted to know that there are endless options for delicious cuisines. Colorado Springs has a wide variety of food but American and Mexican options are by far the most popular. Shuga's seems to make it on just about every list as one of the best restaurants in Colorado Springs due to the popularity of its happy hour. Shuga's is just one of the many exceptional options available. Here are fifteen restaurants in Colorado Springs will get your taste buds going.
Affordable homes and real estate prices
If you've always wanted to be a homeowner but have been deterred by the pricing, then Colorado Springs can help you achieve your goal. Housing prices in the city are lower than the rest of the state. Denver is by far Colorado's most popular city, and the housing prices make that clear. Therefore, many locals opt to live in Colorado Springs and make the daily commute to save on costs. However, things have been changing in recent times as home prices have been rising. A recent report from The Gazette shows that the rising home in the city are affecting others in the state. If you are planning on buying a home in Colorado Springs, the time is now. Further delay may cause you to miss out on the low prices before they climb too high.
It's Olympic City USA!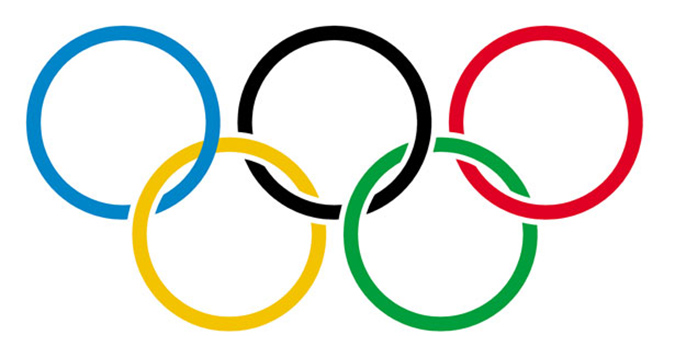 Despite never having hosted an Olympics, the town was nicknamed 'Olympic Town USA'. Colorado has been unsuccessfully launching a bid to host the Olympics since as far back as the 1930s. Not to be deterred by the lack of success in hosting the Olympics, it still earned its moniker due to the large number of Olympics-related organizations headquartered in Colorado Springs. It is home to the United States Olympic and Paralympics Committee Headquarters, over 20 National Olympic Governing Bodies, more than 50 National Sports Organizations, the Colorado Springs Olympic and Paralympic Training Center, and Paralympic Museum. It plays a vital role in getting athletes ready as thousands of them pass through the city each year for training. In fact, the U.S. Men's Gymnastics Team spent the 2016 lead-up in residence at the U.S. Olympic Training Center. Whether you're a die-hard fan of the Olympics or just a casual observer, you have to admit that it would be pretty awesome to live in a place that has such a large role in preparing people to compete in the greatest sports competition in the entire world!
We know moving to Colorado Springs is a big decision, especially if you're moving out of state. We assembled some moving tips that will help your efforts. Renting a self storage unit to assist with your move is a smart choice to make. It is sometimes difficult to keep track of and find space for everything during a big move. A self storage unit will aid in keeping your items organized as you transition from one home to the next. Check out the wide range of self storage units in Colorado Springs that we have available. Many of them even offer the first month free. You can compare prices and locations so that you can choose the one that best fits your needs.