While private universities are becoming increasingly more popular, public universities are often the choice for those who can't afford thousands for a private education. These public universities are often heavily focused on research and can offer just as much educational value as private counterparts. Here are the largest public universities in the United States based on enrollment for the 2013 – 2014 school year (prices are based on in-state tuition):

Arizona State University (asu.edu)
Location: Tempe, Arizona
Enrollment 2013 – 2014 : 60,168
Approximate annual tuition (not including food, room and board): $10, 157
With its main campus in Tempe, ASU also has campuses located all over Phoenix. Tempe is a quiet little city with a population of only about 160,000 residents. Students of ASU have various activities to keep them busy both on campus and in the city of Tempe. The research university has awarded nearly 20,000 degrees so far. The 125 year-old school has as its mission to establish itself as the model for the 'New American University'.

University of Central Florida(ucf.edu)
Location: Orlando, Florida
Enrollment 2013 – 2014: 59,770
Approximate annual tuition (not including food, room and board): $5,094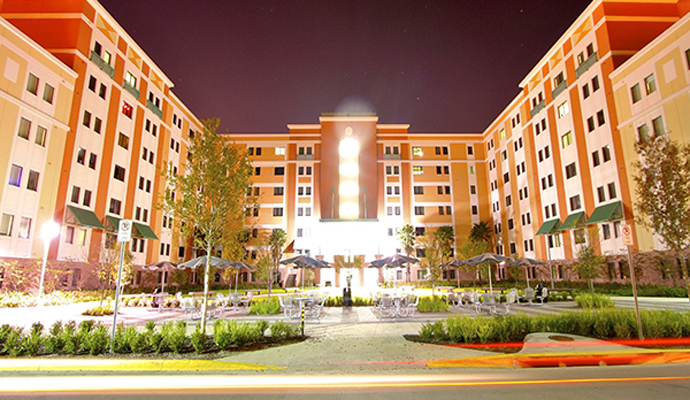 UCF has 12 colleges that serve nearly 60,000 students who come from all over the United States and 140 countries. It has been named a "Top Up-and-Coming" university by U.S. News & World Report. Aside from being home to the University of Central Florida, the city of Orlando has many attractions. From Disney World to Universal Studios and lots of dining and entertainment options, students from UCF have enough things to keep them thoroughly entertained after long hours of studying.

Ohio State University (osu.edu)
Location: Columbus, Ohio
Enrollment 2013 – 2014 : 57,466
Approximate annual tuition (not including food, room and board): $10,087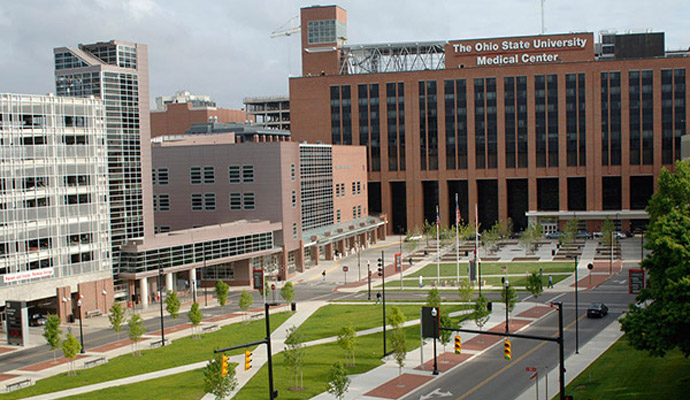 Columbus is the largest city in the state of Ohio and also has one of the largest state universities in the country. Founded in 1870, this public research university has a rather large student life program with over 1,000 different student organizations. From intercollegiate activities, fraternities and sororities to student media and recreational sport clubs, students of OSU are never short on activities, which enhance their formal education and add to the value of college life. Columbus has one other university – Columbus State Community College.

Florida International University (fiu.edu)
Location: Miami, Florida
Enrollment 2013 – 2014: 52,980
Approximate annual tuition (not including food, room and board): $4,872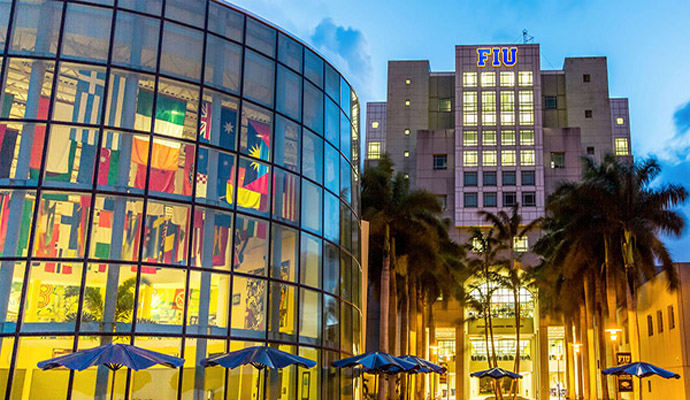 FIU is Miami's largest public research university. Turning 50 years old in 2015, it is a relatively new school with a remarkable academic reputation. FIU graduates more Hispanics than any other university in the United States. It has a both a medical and law school. The Herbert Wertheim College of Medicine recently graduated its first class. Being located in the party city of Miami is just one of the perks of this young but up and coming university. It also has a very diverse student population, which will make just about anyone feel right at home.

Texas A&M University (tamu.edu)
Location: College Station, Texas
Enrollment 2013 – 2014 : 52,449
Approximate annual tuition (not including food, room and board): $9,862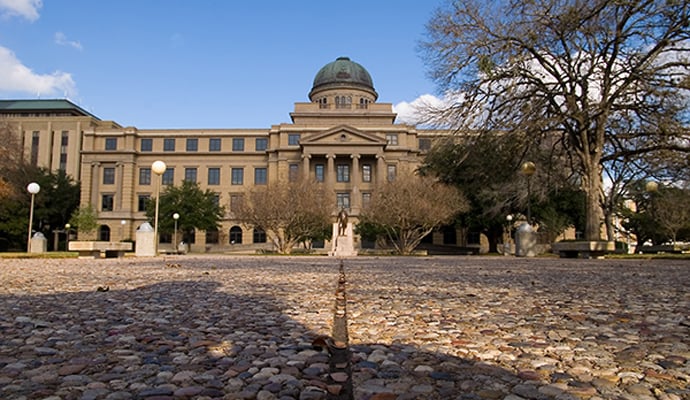 Established in October 1876, Texas A&M University is the first institution of higher learning to open in Texas. It is the only university in the small town of College Station, which has under 100,000 residents. However, TAMU has international appeal as well. It also operates a center in Costa Rica and facilities in Italy and Mexico. It has also campuses in Galveston and Doha, Qatar. Among its many accolades, TAMU ranks 4th among public universities and 10th overall with an endowment of more than $5 billion.

University of Texas, Austin (utexas.edu)
Location: Austin, Texas
Enrollment 2013 – 2014 : 51,145
Approximate annual tuition (not including food, room and board): $10,078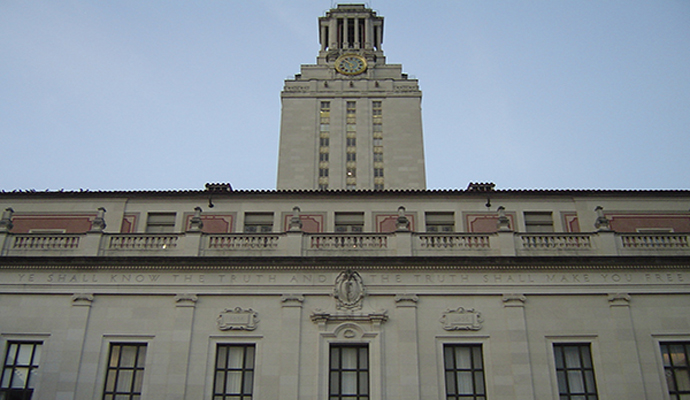 The popular phrase 'everything is bigger in Texas' rings true of the University of Texas as it is the 6th largest university in the US in terms of enrollment. Austin is also a pretty big city as well. With an estimated population of nearly 2 million, Austin is the 11th most populated city in America. UT's 24,000 faculty members serve over 50,000 students across 170 fields of study and 100 majors. Named one of the nation's Best Value Colleges for 2012 by the Princeton Review, its graduate school places in the top 20 for business, education, engineering, law, and pharmacy.

Michigan State University (msu.edu)
Location: East Lansing, Michigan
Enrollment 2013 – 2014: 49,300
Approximate annual tuition (not including food, room and board): $26,492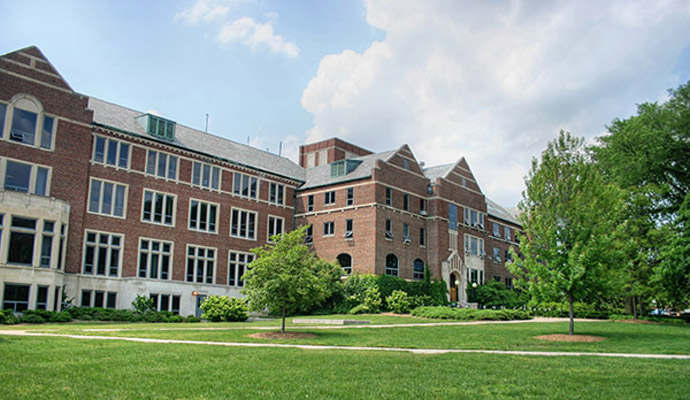 MSU is one of the most expensive universities on this list. However, it has an exceptional academic reputation. It is the first land-grant institution that was created to serve as an example for future organizations under the Morrill Act of 1862. MSU has more than 200 academic programs and is ranked 92nd in the world for its scientific research and 29th in the US among public research universities. The quiet town of East Lansing is also home to the largest law school in America, Thomas M. Cooley Law School, Davenport University, and Lansing Community College.

University of Florida (ufl.edu)
Location: Gainesville, Florida
Enrollment 2013 – 2014: 49,042
Approximate annual tuition (not including food, room and board): $12,620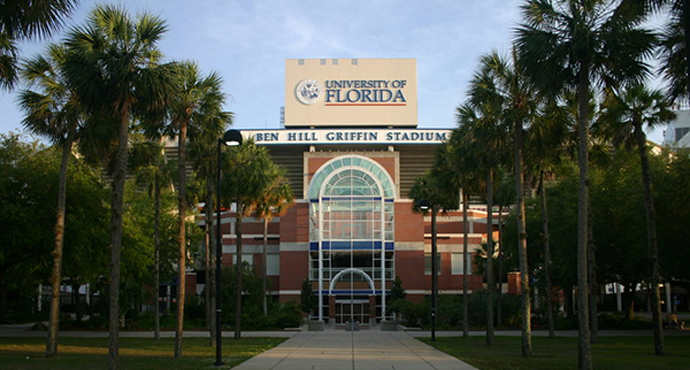 The sunshine states has many public research universities but only one "Public Ivy". The publicly funded university was given that title by Howard and Matthew Greene in 2001. U.S. News and World Report ranked UF the 14th best public university in America in 2013. The prestigious university was established in 1853 and has 16 colleges and over 150 research centers and institutes. It is well known in the Gainesville for its academic excellence. Its more than 4, 000 faculty members have distinguished records in teaching, research and service. UF's nearly 400,000 alumni can be found in all 50 states and more than 135 countries. Notable UF alumni include nine former Florida governors, two Nobel Prize laureates, eight NASA astronauts, and eight former US ambassadors.

University of Minnesota (umn.edu)
Location: Minneapolis and Saint Paul, Minnesota
Enrollment 2013 – 2014: 48,308
Approximate annual tuition (not including food, room and board): $12,060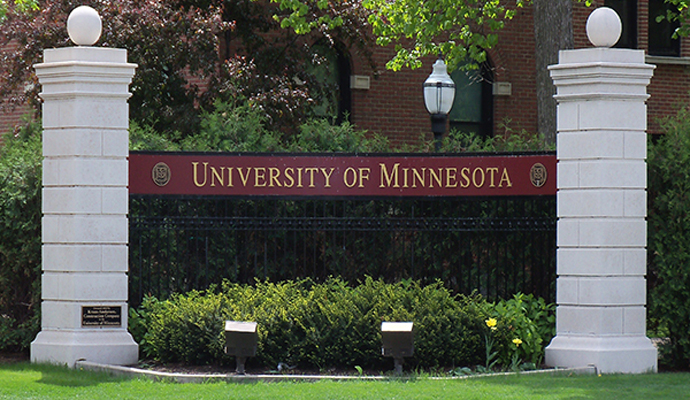 The Twin Cities of Minneapolis and Saint Paul have much to be proud of when it comes to UMN. Founded in 1851, it has over 400,000 alumni and 143 National Merit Scholars in its 2013 freshman class alone. The flagship campus is located in the heart of the Twin Cities and serves its nearly 40,000 students. The university boasts that it offers a degrees in virtually every field, from medicine to business, law to liberal arts, and science and engineering to architecture.

Indiana University (indiana.edu)
Location: Bloomington, Indiana
Enrollment 2013 – 2014 : 46,817
Approximate annual tuition (not including food, room and board): $20,766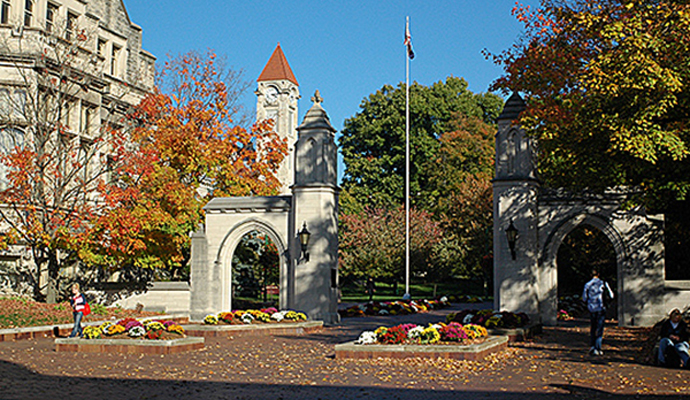 As the second more expensive public university on this top ten list, Indiana University has been recognized by publications such as Washington Monthly, Kiplinger's Personal Finance, and Fiske Guide to Colleges as having an excellent value for the cost. The university has a very active academic climate and is big on international culture. Founded in 1820, Indiana University has been a long time leader in research and the arts. Aside from a rich academic history, the university also boasts a beautiful campus that mirrors the beauty of the city of Bloomington.