• Cheap prices and best specials.
• No obligation to rent.
Top 1 Best Storage Facilities in Planada, CA
Low Prices – No Credit Card Required.
Reserve for FREE in 2 minutes.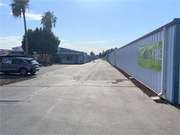 1

miles away
Extra Space Storage - Winton
No long-term commitment
No credit card required
Reserve unit for FREE
Discount:

Up to 50% OFF
Web
Only
Price:
Storage Units as low as
$107.00
$146.00
Find Rv Storage Near Planada, CA
Compare storage facility prices, specials, photos and reviews. Reserve a storage unit for FREE in 2 minutes
Cheap RV Storage Units Planada, CA.
Compare public storage Planada, CA. Reserve cheap RV storage units online or by phone with U.S. Self Storage
Whether you are finding parking storage near you for your vehicle in Planada, or in other  vehicle storage locations near you like Winton, Tuttle, Bear Creek or Merced it is fast, easy and affordable to rent a storage place for your car, boat, truck, rv, trailer or camper with U.S. Self Storage.
FIRST MONTH FREE, $1 the first month, 50% off discounts for RV storage in Planada, CA.
Public storage facilities in Planada, CA offer a variety of discounts to their customers. When searching for extra space storage for your RV in Planada, compare the price of the RV storage unit as well as the discount that storage facility is offering on that space. Some self-storage facilities in Planada offer the same special on every RV storage unit they have in their inventory, while other facilities might offer different specials on select RV storage in their inventory.
Prices can vary based on storage sizes and it's amenities when renting Rv Storage in Planada, CA.
Typically outside RV storage units are less expensive and are typically located around the outside area of the storage facilities. You will find that an enclosed RV storage unit will cost more than an uncovered RV storage parking space.
Your search results have produced 1 RV storage locations in Planada.
Within 5 miles of your Planada RV storage search query we are showing 0 RV storage facilities. Within 25 miles of your Planada RV storage search query we are showing 1 RV storage facilities. Enter your zip code, address or city to find your RV storage unit now and reserve for free.