Operating a storage facility takes time, money, and effort. There are issues to take care of that many of the people who rent storage units from you may never really think much about. One of those is pest control. They want the unit to look clean when they rent it, of course, but how that happens isn't something they usually worry much about. As a facility owner or operator, though, you know that pest control is very important. Not handling it properly can mean upset renters, as well as problems with local regulations. Here are some ways to keep any pests in your storage facility under control.
Give Tenants Advice
You can't force your tenants to store things a particular way, or to use certain types of storage containers over other options. But you can provide information on what's recommended and why, so tenants can understand the importance of helping to protect their belongings from pests. For example, many tenants use cardboard boxes, often collected for free from the grocery store. Unfortunately, these are great food for roaches and other pests. If even one small bug is brought in on a box, or gets into the storage unit, damage could occur. These pests could also spread to other storage units, causing a serious problem.
Make Proper Repairs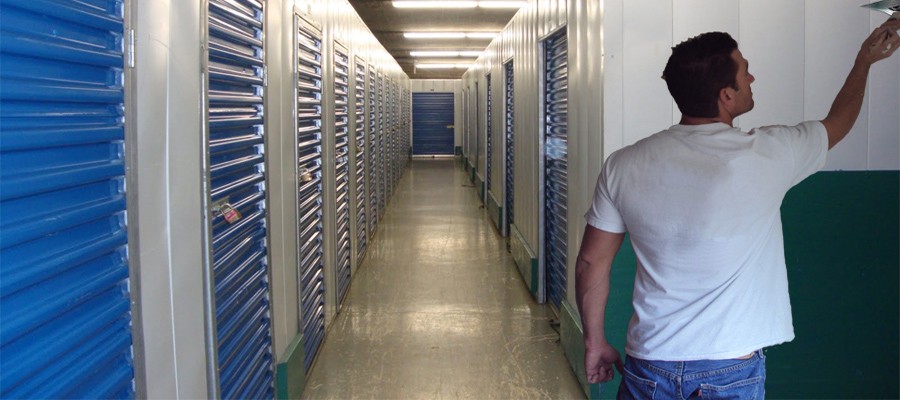 Repairs are critical. That's especially true for something like the roof, or unit doors that don't close properly, but smaller issues can also become a problem. Holes and other openings aren't acceptable in a storage facility, because all kinds of pests can get into a unit through them. It doesn't take long for one ant, roach, or mouse to turn into many more. Exterminating them can become more costly and difficult than just preventing them in the first place. If a tenant tells you about a needed repair, or an inspection reveals something that should be fixed, taking care of it quickly can save you a lot of trouble later.
Check the Seals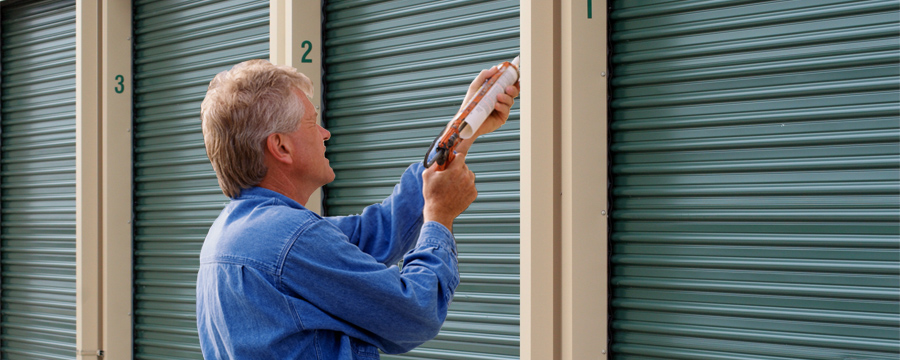 How your storage unit doors seal matters. If they aren't closing right, or they don't have good seals around them, pests can get in easily. While it's very difficult to keep the tiniest of pests out, having good seals around doors helps. Other places that should be sealed are light fixtures, electrical outlets, or anything else that cuts into the wall or ceiling. Caulking or other sealant works well, and can save you a lot of aggravation at a later date. In addition to helping protect against pests, having units that seal well can help keep the temperature more consistent, protecting tenants' items more easily.
Keep the Facility Clear of Landscaping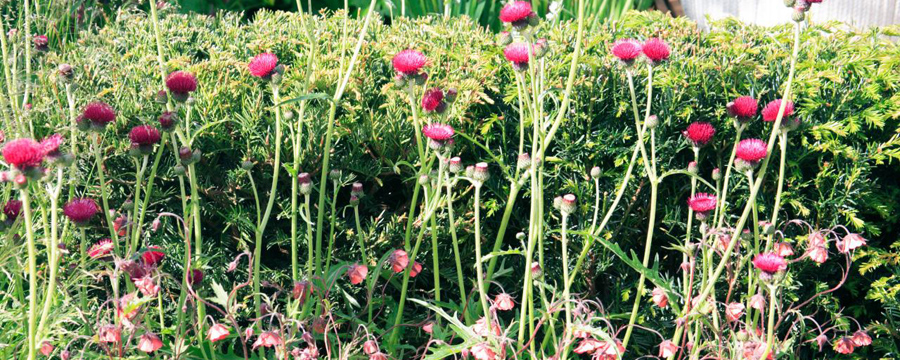 Having pretty shrubs, trees, and plants around can really make a place look nice, but can also harbor roaches and other bugs, along with mice, squirrels, and larger rodents. There's nothing wrong with having plants around your facility, but keep them away from the actual buildings. They are a good choice for along the fence line or near an office or gate that is not connected to the buildings that house the units. When they are too close to the units, it becomes too easy for rodents and other pests to get inside and cause problems. Leaving plenty of space around the units is a much better choice.
Moisture is the Enemy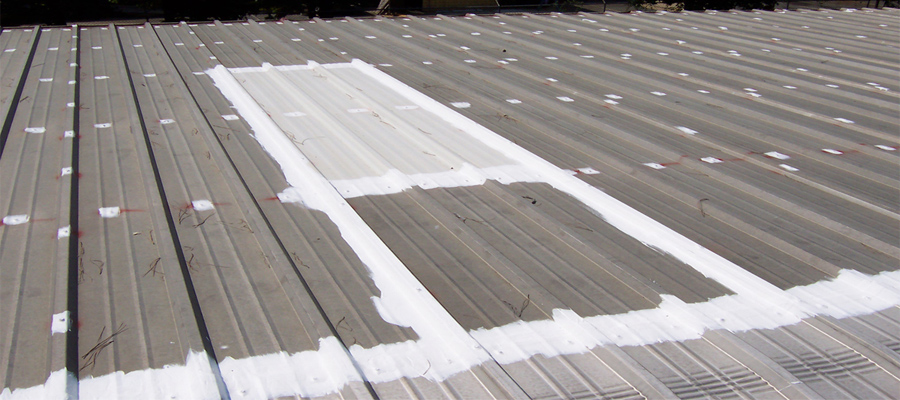 If there is one thing that can really be a problem for pest control in your storage facility, it's moisture. Damp locations attract all types of creatures, both big and small, that are looking for water and a meal. Smaller creatures who show up around the source of moisture are attractive to bigger creatures who pray on smaller animals and insects. With that in mind, don't let moisture become an issue at your storage facility. Make sure you seal up any leaks or drips promptly, and dry out the area. Also angle your gutters and downspouts to carry water away from the units, and check periodically to make sure they're working properly.
Trash Need to be Sealed Tightly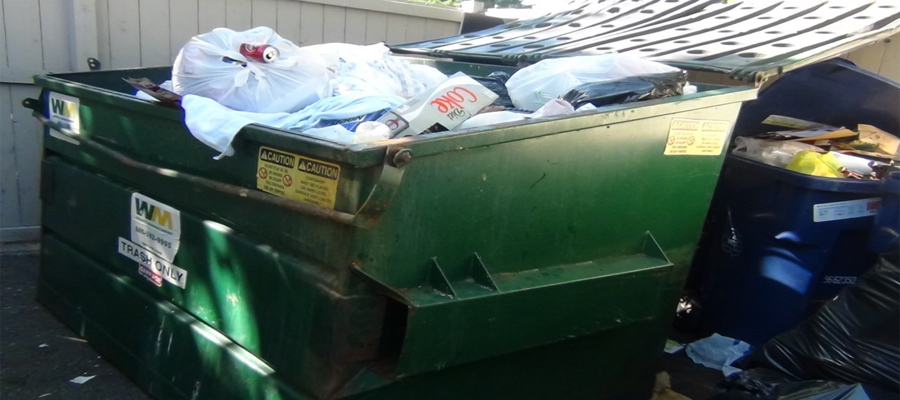 You probably have trash cans or dumpsters at your facility. If you do, it's vital that you keep them tightly sealed. Open trash cans or dumpsters are very attractive to everything from insects to large rodents, and can cause your facility to quickly become overrun. Not only can an infestation of bugs or rodents become a serious problem for the facility itself, it can also be an issue for your tenants. If the people who rent storage units from you don't feel like your facility is clean, they may decide to take their belongings elsewhere, and that can cost you a lot of business.
Hire the Professionals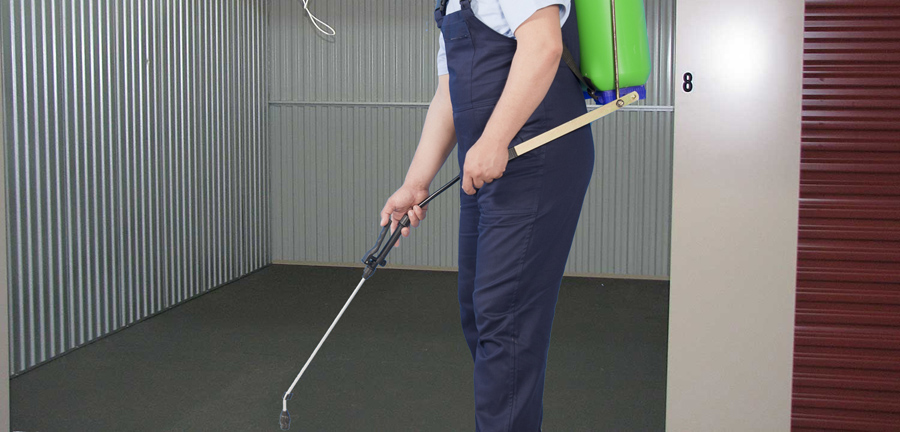 Even if you do everything right, you could still end up with pests in your storage unit. They could be brought in on the belongings of a tenant, or be attracted by discarded trash or other items. No matter how they got there, you don't want to encourage them to stay. Over-the-counter pesticides and even natural methods can work well in some cases, but storage facilities are large. Keeping up with sprays or other options may be difficult. That's when hiring a professional is often the best idea. Professionals can treat the entire storage facility to reduce the chances of getting insects or other pests, and can re-treat if pests do come back. Along with proper care and maintenance, it's the best line of defense against storage facility pests.