Managing the day-to-day activities of a self storage facility takes a lot of work and having to oversee various marketing initiatives is a big responsibility all on its own. Many self storage business owners fall victim to some of the most elementary mistakes in online marketing, either due not having enough time to properly manage these initiatives or lack of experience. Whatever the case maybe, here are a few pitfalls to avoid:
Not claiming your business' Google Place page – If you have already invested in SEO for your website, Google Place can help your self storage business to show up in more local searches as well. Claiming your page allows you to not only monitor what is listed about your business, but also to gain a valuable place in the Google's organic search.
Neglecting to check online reputation – It is imperative that you are aware of what is being said about your business online. Declining to respond to negative reviews online could potentially cause you to lose customers, especially if those reviews are made on sites that rank well in search engines. Constantly monitor your online reputation and address any negative comments as well as encourage people who write positive comments to share them with others.
Not optimizing landing page for conversions – The goal of your online marketing efforts should be to get people to rent a self storage unit once they visit your website. If the landing page is not set up to do this, then you could lose valuable business. If your business does not allow for online reservations, then ensure contact information is prominently displayed so that customers can easily get in touch with your business.
Failing to locally target your audience – If your self storage business is located in Florida, then advertising in the New York market would not be as effective as placing local ads. There might be a few customers located out of state who would be interested in self storage in your area but the majority of your potential customers will be local. Locally targeting your online marketing efforts is cheaper than running a national campaign and there is less competition.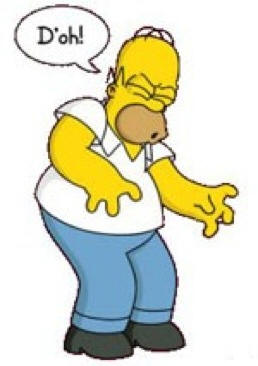 Online Marketing Mistakes
Not tracking online marketing efforts – One of the best things about marketing your self storage business online is the ability to track your efforts. You should not only monitor where the traffic to your website is coming from but also what happens after potential customers arrive. Are customers filling out your contact form, contacting your business or leaving soon after they arrive on your website? If you are unaware of the results of your online marketing efforts, then it will be impossible to capitalize on them.
If you are guilty of one, two or maybe even all of these online marketing mistakes then it is not too late to turn things around. USSelfStorageLocator.com has many articles with smart online marketing tips for your self storage business which will help you to make the most of marketing your business online.