In an age where technology changes and improves by the minute, self storage facility owners are learning that it allows them to manage their business in different ways without being physically present all the time. If you're thinking about expanding your storage business and opening facilities, adding more storage units to your portfolio, in different cities and states, videoconferencing is an excellent way to facilitate this venture.
Videoconferencing eliminates the need to visit different facilities to train staff and oversee operations. If you are operating in different states, the cost of flying back and forth can add up quickly. Employing the use of technology can help to reduce the travel portion of your business expenses. You will be able to communicate with your employees from virtually anywhere.
There are several different free and paid videoconferencing software available. Skype is perhaps one of the most popular in this category. It allows for one-on-one videoconferencing and you can even share your screen. This is helpful if you need to show one of your employees a particular section of a document or when making presentations. Skype offers the ability to videoconference simultaneously with up to 25 self storage personnel, as long as at least one person has a Skype Premium account.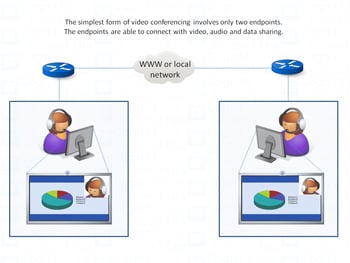 What is Video Conferencing?
Google+ Hangouts is quickly gaining popularity in the world of videoconferencing. It offers many of the same features as Skype – sharing desktop screens, documents, and images. However, the feature that makes Google+ Hangouts stand out is the ability to have up to 10 persons on a call for free.
GoToMeeting is another videoconferencing product that is designed specifically for remote business communication. The company also offers GoToWebinar and GoToTraining to cater to customers looking to fulfill a specific remote communication need.
As a self storage business owner/operator, videoconferencing allows you to share ideas with your employees, get monthly reports, demonstrate new products, share company information, and train employees, even if you are not all at the same physical location. It is an inexpensive way to further manage and grow your self storage business.