The economy might be picking up but it is always a good idea to find develop and institute businesses practices which can help to increase the bottom line for your self storage facility even further. Paying keen attention to certain areas of your self storage business could make the difference between profit and loss. Here are a few ways in which you can reduce the operating expenses of your self storage facility and increase the profitability:
Credit Card Processing - It is nearly impossible to run a self storage business without accepting debit and credit cards. However, the transaction fees for this payment method can sometimes be steep. Research and compare credit card processing systems that have the lowest transaction cost. Sometimes, even a one or two percent increment can make a huge difference in your profits.
Marketing Costs - You can tighten your marketing budget by making use of online marketing. Social media marketing is virtually free and very easy to use. However, this does not mean that you should eliminate all forms of traditional marketing as this is still an effective way to reach potential customers. If all your marketing effects are centered around traditional marketing, try to incorporate online marketing into that strategy to cut costs.
Recurring Expenses - Monthly expenses such as utilities and maintenance can be reduced by employing energy saving techniques. For example, keep the temperature in climate-controlled units consistent and install motion detectors that will trigger the light instead of keeping it on the entire time.
One-time Expenses - Ensure that your employees choose the most cost-effective option when dealing with one-time expenses such as fixing a broken gate or repairing an alarm. Closely monitor these transactions and make certain you approve before these expenses are taken on.
Property Taxes - The fluctuation of property value due to the economic crisis had an effect on property taxes. Get your property re-evaluated before the new property tax year to see if there has been a reduction in price.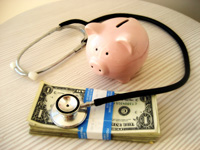 Improving Cash Flow
Individually, cutting these costs might not seem like a lot. However, the combination of these key areas can drastically reduce your self storage facility expenses and increase the profitability and cash flow of your business.