As the middle of the slower season for self storage approaches, there is an opportunity to revise pricing strategies without risk. There are three areas to consider when doing this — street rates, existing tenant rates and promotions. Here are some tips to help you rework your self storage rates without doing damage to your bottom line:
Consider occupancy — Ensure that you analyze your base rates every month and use the expected occupancy for upcoming months to assist with your planning decision. For example, if you are located near to a large university, consider increasing the rates of your small units by early March when students begin to inquire about summer rentals.
Set competitive rates — If your rates are already lower that your competitors, it might not be helpful to drop them even lower. Instead, examine why your occupancy rate is low. It might be due to insufficient advertising, poor customer service or lack of web presence. If your street rates are higher than average, dropping them might help to increase occupancy in the short term. However, do not drop the rates for existing tenants because the aim of competitive pricing is to get new customers in the door.
Keep track of Internet specials — You should always be aware of where customers are finding your rates. If they drove by your facility and decided to stop by, there is no need to offer a discounted rate as they were probably planning on renting from you anyway. If they are searching online, a discounted rate would be beneficial since it would help to set you apart from competitors. You can also offer a 'web only' rate.
Change things around — There is a lot of flexibility where price is concerned with month-to-month self storage unit leases. If you normally rent a unit for $99 and offer a discount, you have the freedom to increase this price to the standard rate any time in the future, as long as you give the tenant a 30-day notice. Most self storage operators price their best units at a premium. If your occupancy is low, you can price less desirable units lower than the competition in order to attract price conscious consumers. By doing so, you won't run the risk of pricing all units too low.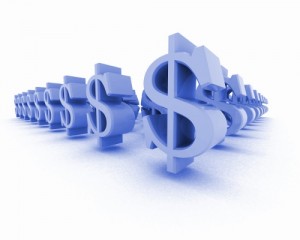 Self Storage Rates
Lowering your street rates is a quick way to increase occupancy but it comes at a cost. In order to increase revenue and balance occupancy and rate, sufficient time should be spent analyzing key factors. Find what works for you in order to make the upcoming year as profitable as possible.