Quick Response (QR) codes have become very popular in the world of marketing. These are small squares, which look similar to bar-codes, which can be scanned to access information such as pictures, documents, plain texts, links to websites, and videos among others. They are quick and easy to make and many websites even offer the ability to make them for free. If you want to make QR codes a part of your self storage marketing, here are some useful tips:
Create QR codes for YouTube videos – You can make videos of the different sizes and available units. This is a simple way of giving people immediate access to your videos and showing them what your facility is all about.
Discount codes – Add codes with discounts for rental units to your website where customers can scan it, print the discount and bring it into your facility. This is also a great way to track the success of your marketing efforts because you will be able to tell what exactly brought a customer in.
Link to all social media profiles – You can create a QR code for all your social media accounts and give persons the code to scan so that they can easily follow you or like you page. You could even offer a discount to those who like your page from scanning the QR code.
Link to company website – If you have a website, you should be encouraging new and existing customers to visit it. A QR code is a quick and easy way to get persons to do so because it saves them the time of remembering the URL for your site.
Use codes on all printed material – Ensure that your QR code is on all brochures, flyers and print advertisement. You can even attach different codes to the moving supplies other items you sell and assign different discounts to them. This way, when someone buys an item, you can scan it and apply the discount to their rental unit or purchase.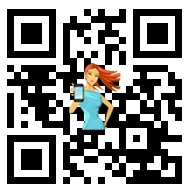 QR Codes
These codes are also excellent for linking to blogs and articles that you feel might be of interest to your customers. These are just a few ways you can make QR codes work for your self storage business. Visit USSelfStorageLocator.com for other blogs with marketing tips and ideas for the self storage industry.