Small house additions are often overlooked due to their size. However, when your budget is low, there's hardly a better way to add valuable space to your home, as well as increase its value. A well-planned addition can transform a small house, change the room layout, bring in more natural light, connect existing spaces, or improve the flow. Whether you opt for a simple porch or a vertical addition, here are a few extra ideas.
Reconfigure the existing space
If you want your current layout to suit better your current needs, think about how reconfiguring the existing footprint would work in place of an addition. A reconfigured home layout will allow you to establish an optimal arrangement, to maximize the useful space, views, natural, light, or privacy – whatever you're aiming to achieve. Add or remove internal doorways and walls if needed, and consider repositioning your entrance and central hallway so it leads more efficiently to all main rooms.
Built a two-story addition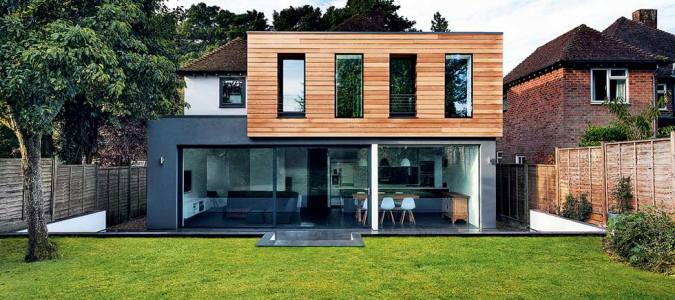 Building two stories instead of one is perfect for homeowners who want maximum value for their money since the average cost per meter square is reduced by having double space under the same foundation and roof area. If the existing foundations are strong enough, you can also build an extra story on top of an existing single-story structure, such as a garage. Keep in mind, though, that a second story can impact your neighbors' privacy, so local councils often regulate the size, height, and orientation of second story addition windows.
Make a contemporary kitchen addition
Although it may sound expensive, this project can be done on a budget, provided that you use modular units. Instead of paying for a bespoke design, combine end panels and worktops with other features to recreate the desired look in the available space. Since most suppliers don't offer panels large enough to create big islands or floor-to-ceiling units for an appliance wall, you can use sheets of MFC (melamine faced chipboard) in a finish that is matching or complementary with your cabinets.
Modify a container into a granny apartment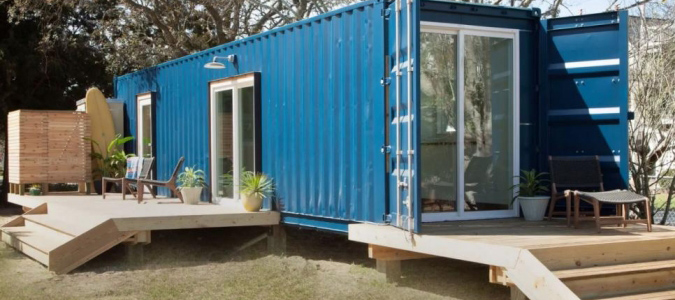 Livable space additions to your home can be used for a variety of purposes. Apart from providing accommodation for elderly relatives who want to remain close to their loved ones, such a space can be used as a teenage retreat, guesthouse, or a man cave. Choosing repurposed shipping container as a base has many benefits. Although they still require planning permits and building approvals, additions built this way require very little construction, especially since there are vendors who offer container modification such as adding insulation, windows, doors, or internal wall partitions.
Add a greenhouse or a sunroom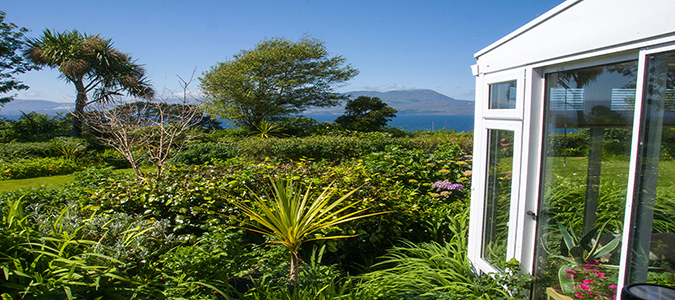 Whether you add a greenhouse or a sunroom depends on your needs or wants. Greenhouses are used for horticulture while sunrooms are mostly for recreation.
Small greenhouses often don't require planning permits, and the fact that they are excluded from building regulations makes them a popular home addition option. A greenhouse must be separated from the house by an external door to reduce energy loss, but it will increase your house curb appeal and it is perfect for gardening.
A sunroom has large glass walls but with a fully insulated conventional roof that is open to the rest of the house, which makes controlling the temperature easier, it will add more living space and will increase the amount of sunlight coming in, making the house brighter.
Rent self-storage space
Besides being useful when you're moving to a new home, remodeling your house, or relocating your business, self-storage units are often used by homeowners who are struggling to declutter their homes, or otherwise free some extra space without building anything. While not strictly considered an addition, in some cases, renting storage is the only solution, especially for people who are renting their home, or prevented from building an addition by local zoning regulations.
Exploit the ceiling space
A vaulted ceiling with exposed beams is a great design feature that gives a room instant character. Ideal for kitchens, living rooms, or master bedrooms, such oak frame addition can create an impression of a cottage, farmhouse, or a barn addition. For a cost-friendlier option, you can combine an oak frame roof structure – rafters, tie beams, ridge, braces, collars, and purlins, with softwood rafters hidden behind plasterboard and insulation.
The type of home you have and the local restrictions will ultimately impact your choice of the addition. The options listed here vary from tenant-friendly options that include finding additional storage elsewhere, to adding a low-impact side structure made of repurposed shipping containers.