The Big Apple. The City that Never Sleeps. The Center of the Universe. New York City is many things to many people. If you asked the average person, both New Yorker and non-New Yorker alike, to name one thing about the city, "expensive" would probably be the top response. With over 8 million residents, "crowded" may be the next thing that comes to mind. Its population density is among the highest in America and the city holds in excess of forty percent of all the people in New York state. Those things make a move to New York City a tough sell. However, if you look beyond the high cost of living and lack of personal space, you'll see that there are lots of reasons why people flock to the city in droves and are eager to call it their home. New York City is equally popular for its rich cultural tapestry and diverse interests as food. Is it the right place for you? Well, we have gathered some of the most interesting highlights of the infamous city to help you decide.
Location, location, location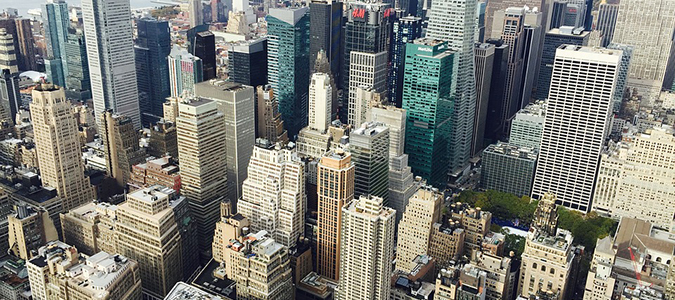 While it is tempting to just focus on the cost (and we understand that can be a huge deciding factor!), the fact of the matter is that it is being comfortable in your neighborhood is essential to your survival in the city. When choosing your location within New York, it is important to really get to know the neighborhood before making a commitment. Sure, you may have visited Manhattan once or twice on vacation, but do you really know what it's like to live there? While it will be tempting to consider Manhattan as your first choice, keep in mind that the expense will be a huge barrier to settling in that borough. New York City has also changed drastically in the past few years. Places like Brooklyn and Harlem, which were once considered inner cities in the 90's, have seen a huge real estate boom and gentrification is changing the makeup of those areas.
Prepare to spend hours doing research into the benefits and downsides of each neighborhood you are considering so that you can weigh your options carefully. Sites like Address Report can aid in the process. It gathers helpful information such as commute times, nearby public parks, and crime statistics. Since traffic is a pain point for just about every New Yorkers, sites like Localize.city provides information on current and planned construction, road safety, and much more.
While some internet research will be essential, it is simply may not be enough. Each neighborhood comes with its own set of challenges, setbacks, and unique perks so the only way to truly figure it out is to allow sufficient time to truly immerse yourself before making a long-term commitment. If your budget allows, a short-term rental that will allow you to get acquainted with area so you can have all the necessary information before making up your mind. If this is not an option for you, reaching out to people who live in the area via social media can be a cost-effective way to do more in depth recon. You can gather helpful information from people on Twitter who will be more than happy to share candid experiences about their neighborhood. Facebook groups are also another way to get this type of information. Proximity to the subway, dining options, available schools, if you have children, and the safety of the neighborhood should be at the top of your list of inquiries.
Be sure to manage your expectations on the size of your housing arrangements well in advance. The descriptions can somewhat be deceiving. It is not out of the norm to pay thousands for a studio apartment. Roommates can be a great option to be able to afford both the location and type of housing of your dreams, while staying within a reasonable budget that won't break the bank too much.
Prepare for the expense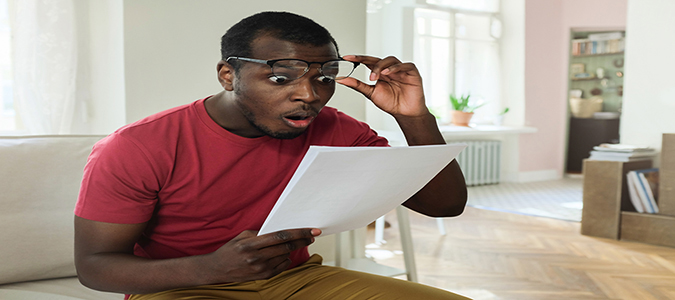 While just about everyone knows that New York City is one of the most expensive places to live in the US, this point cannot be stated enough. Based on a survey conducted by USA Today, living in New York City is twenty two percent higher than the national average. Monthly living costs for a family of four exceeds $10,000 and food can cost almost $1,000 a month. In fact, you will need to make at least $87,000 a year to live somewhat comfortably there. The poverty rate is 13.5% and there are many residents of the city who are dangerously close to being homeless due to the rising cost of housing from gentrification. The amount you can afford to spend on living arrangements, food, clothing, and entertainment will ultimately determine the quality of life you will have in the city. Your location options will be tied to the amount you can spend on a rental or the home you can afford to buy. The good news is that the majority of job opportunities in New York City take into consideration the cost of living, which means they pay more than other places in the US. New York also has some of the highest taxes in the U.S. So, while you will earn more, you may not see much of that in your take home pay. It is recommended that you secure a job before moving or at least have some serious prospects in mind. You will quickly burn through your savings if you do not have a steady income coming in shortly after you move.
Your home city will also play a factor in how prepared you are for the expenses that come along with living in such a large city. For example, if you are coming from a city like San Francisco, inflated housing prices will already be the norm. Your salary will also probably be in line with those in New York CIty, which means your savings should provide a good buffer for the move. However, someone moving from middle America will likely have a bigger adjustment to make since the cost of living and compensation in those areas is way less.
Transportation can be a challenge, even with public transport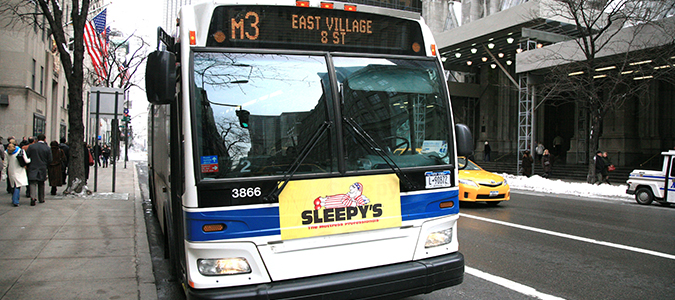 Most people who live in New York City do not have a car. There is a robust public transportation system and many people simply do not see the need for personal transportation. Additionally, parking in New York City is very limited, quite expensive, and apparently very corrupt. Traffic is also a huge challenge. There are only three cities in the entire U.S. where the traffic is worse than in New York City. According to a recent study reported by Patch, "New Yorkers lose an average of 133 hours and $1,859 a year to traffic congestion." With that type of traffic situation, there is no wonder why, according to the Metropolitan Transport Authority (MTA), four-fifths of all rush-hour commuters to the central business district in New York use the public transportation system. That is an impressive number considering that 85 percent of the nation drives to work.
There are lot of public transportation options but those still come with their challenges. The subway system has some serious accessibility issues. If you need that form of reasonable accommodation, that is definitely something to keep in mind if you are thinking about moving to New York City. The majority of the subway stations do not have working elevators and are not handicap accessible. Thankfully, the MTA seems to have plans to upgrade some of these subway stops but there is no clear timeline as of this time. Many people look at the subway system as both a blessing and a curse. It is often crowded with a long wait and the trains often run behind schedule. However, it is essential to the New York and runs 24 hours.
Oh, but the food!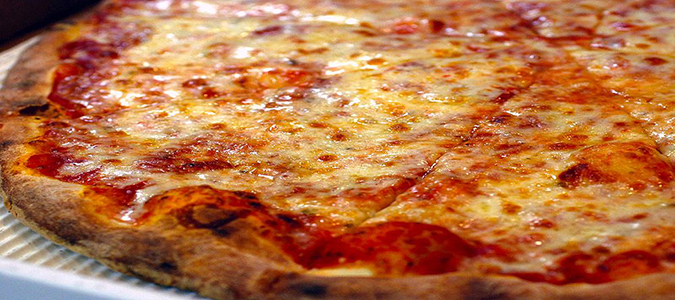 Almost 40 percent of New Yorkers were born in another country and they have all brought the delicious food from their homelands to the city for all to enjoy. One of the major upsides to having such ethnic diversity is that you can find food from just about every culture and cuisine. The 24-hour nature of the city also means that you are able to satisfy your taste buds at any hour of the day or night. While the cost of living is high, there are numerous inexpensive food options to satisfy even the most picky of eaters. If you are a foodie, then these ten must-eat restaurants in New York City should be on your list when you make it your permanent place of residence. The city is famous for its pizza with most of its residents shunning popular nationwide chain pizza restaurants in favor of more authentic options. The first pizza restaurant in New York City opened in 1905 and today, there are around 1,600 of those restaurants all around the city.
Cheesecake is another very popular food options. If you have a sweet tooth, you will be delighted by these top ten best cheesecake restaurants in New York City. If you're a fan of this delicacy, you'll be happy to know that the infamous Junior's already made the list. If you decide to make the move to New York City, expect to spend endless nights exploring all the eateries. Don't worry – you won't sacrifice your health and fitness by indulging. The popularity of walking also means that you won't stack on too much weight as you indulge in all the wonderful food that is available there.
Be prepared to deal with just about anything
The city is as unpredictable as it is expensive. It is a fast-paced place and you have to be prepared to fit into the hustle and bustle if you are going to survive there. New Yorkers are also notoriously rude so don't expect a warm welcome or much help with getting acquainted with everything. The good news is that if you can deal with all the curve balls New York City may throw at you, then you will be more than prepared to deal with just about anything else in life. After all, "If you can make it here, you can make it anywhere" is a line that has long been used to describe the nature of living in New York City.
Crime in the city can be a big problem. In fact, the murder rate rose 55 percent, according to statistics from the NYPD. Living in New York, especially if you are by yourself or have young children, will require extra caution to ensure your safety. Again, how you adjust to this will largely be determined on your previous city. Persons relocating from major cities may already be aware of the crime risks. Those who are accustomed to the peacefulness of smaller towns may have a hard time getting used to some of the dangerous areas in New York City.
It may take some time to get used to everything and truly enjoy and fall in love with the city. But, we promise that you once that happens, it will absolutely worth it. New York City can be a challenging place to live and work, but it keeps drawing more and more people there each year. That has a lot to do with the fact that once you are able to tackle all its challenges, you develop a sense of pride and thick skin that makes you feel that you are able to do just about anything.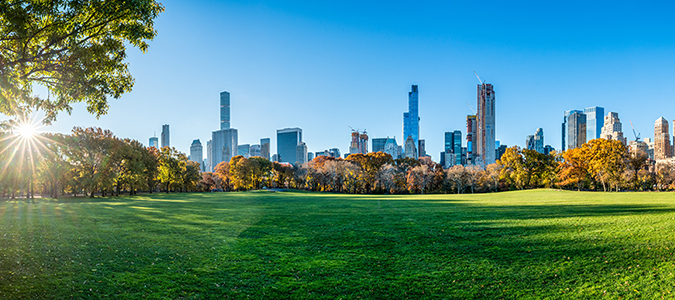 Your move to New York City does not have to be a stressful one. Since the city is so cramped for space, a self storage unit in New York City will be essential to safely and inexpensively storing your items. Check out our helpful moving tips to help you figure out just where to start. Whether you are moving from a state close by or cross country, it will be a big leap but we have you covered with all the essentials that you will need to know.