Nestled in the garden state, Newark is the largest city in New Jersey and the third oldest city in the entire United States. The city's rich history dates all the way back to the 1600's. While it doesn't have all the bustling nightlife, sights, sounds and unusual activity of New York City, it may provide the perfect alternative for those who want to live in The City That Never Sleeps, but are deterred due to the prices, traffic, high crime rate, and congestion. Located only 10 miles from the heart of NYC, many people have chosen to make it their home, which means they can get the best of both worlds - the quiet suburban life and all the excitement of NYC. If you're thinking about moving to the suburbs of Newark either for a change of pace or to be closer to the city, then we have some important tips for you before you embark on this big decision.
Affordable Cost of Living
It should come as no surprise that it is much cheaper to live in Newark than almost anywhere not only in New York City, but in New York state. However, one thing that seems to escape most people is that the cost of living is even less than living in Jersey City. Many people flock to Jersey City because it is closer to NYC and has a very low crime rate. However, if you take a closer look at all the developments that have been made in Newark's transportation system, you'll realize that it is only a 15-minute train ride to Manhattan. Living in Jersey City is almost 30% more expensive than Newark. In addition to higher housing, food, and utilities cost, you can also expect to pay more for transportation and healthcare. While the cost of living in Newark is very affordable, it is important to note that the salary is a little less than in Jersey City. However, all the available savings in the cost of living should help to offset the lower income that you may earn. These two cities are also in very close proximity to one another. Therefore, it is possible to reside in Newark and take advantage of job opportunities with a higher salary in Jersey City.
People Think it's Not Very Friendly
Newark was voted the most unfriendly city in the world by Conde Naste Traveler's magazine in 2013. The magazine's annual Reader's Choice survey revealed that the city beat out other places like Kuwait City and Islamabad to earn that title. Among the top reasons for its perceived unfriendliness are its traffic problems and how sad the city looks. Of course, Newarkians vehemently disagree with this assessment. Moved by what they saw as an inaccurate and unfair outlook of their city, two Newark residents took matters into their own hands. Emily Manz and Giselle Clemens took to the streets of Newark and roused up residents to take pictures with their signs that ironically read "I'm with Meanie" with huge smiles plastered across their faces. The pictures from their project can be seen on the Tumblr blog Letters from the Unfriendliest Place in the World. Since this was quite a few years ago, you may be curious to know the attitude that travelers have toward the city now. The good news is that there doesn't appear to be any new surveys that call out Newark for being unfriendly. All the hype concerning this seems to link back to the Conde Naste article. Brick City Live revealed that some residents have even argued that the survey centered around the experiences of people at Newark's airports and did not paint a truthful picture of the true nature of the city. You can take a visit and assess the hospitality of Newark's resident before you make a more permanent commitment to moving there.
It Has a Buzzing Art Scene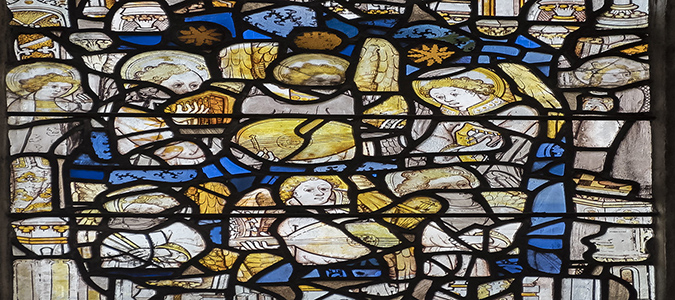 When moving to a new city, you'll want to ensure that you can still participate in your hobbies and interests. If art ranks high on your list of recreational activities, then you'll be pleased to know that Newark has a very vibrant art scene. Both graffiti and fine art are prominently featured in the city. There are commissioned murals of graffiti art all over the city. In addition to that, there are large fine arts museums and places for contemporary art. There is no need to make the trek all the way to Manhattan if you are in search of a great museum. The Newark Museum is the largest on the state and includes many attractions such as various collections from both American and international artists, a planetarium, and many sculptures. In 2009, the NY Daily News reported that scores of artists were flocking to Newark in order to "live, work, and grow". The article profiled a number of young artists who cited Newark's close proximity to New York City and the affordability of renting industrial places as their motivation to make the move. Its annual arts festival even captured the award for "Favorite Visual Arts Festival" in NewJersey.com's People's Choice Award.
There are Delicacies to Make Your Mouth Water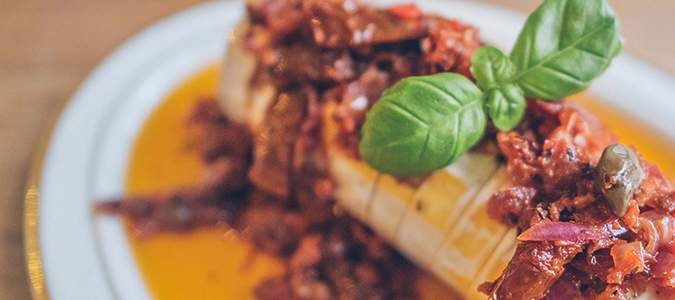 Due to its rich and diverse culture, the food in Newark is better than ever! Its Portuguese immigrant district known as The Ironbound is home to almost 200 restaurants. The area attracts not only diners from all over the state of New Jersey, but even those from New York as well. It's easy to be overwhelmed with choices when in this area. If you're looking for recommendations on where to eat in The Ironbound, TripAdvisor has a list of the Ten Best Ironbound Restaurants as ranked by its users. It is most popular for its Portuguese dishes but it also features Spanish and Brazilian dishes. The foodie in you will love to explore the different tastes that make The Ironbound unique. If you're still not committed to moving to Newark, take a trip to explore the exotic tastes and we'll guarantee it will sway you in the right direction!
It's a Great Place to Operate a Business
Every entrepreneur knows the struggle of finding the perfect office space. Newark can help you solve all your accommodation needs for your business. In addition to the convenience of the location, office space is very affordable. According to NewarkOfficeSpace.com, Newark is the best choice for a business location due to the affordable price, convenient shipping options, and great entertainment options for both business owners and clients alike. In addition to that, there are over 50 Fortune 500 companies located in the city so you will be in great company. With over 44,000 college students in Newark, you will not have to worry about finding adequate talent to fill the roles in your business. Beyond the advantage of having college-educated individuals work for your business, there is also an opportunity to employ interns. You can help an up-and-coming professional earn college credit while you get affordable labor for your business - it's a win/win! However, there are opportunities to fill more experienced roles as well. With the available savings in renting a place for your business and the low cost of living, you will also be able to attract top talent for more senior positions.
It's Home to TV Royalty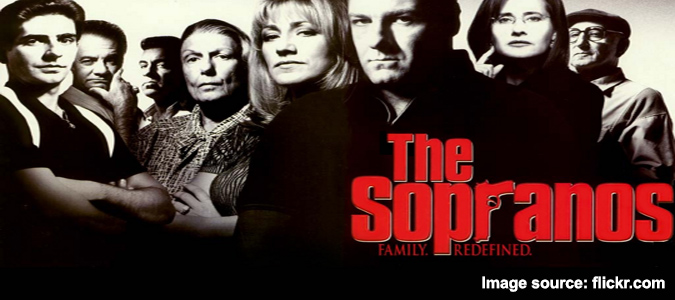 In Newark, it's all about the Sopranos, baby! The infamous HBO series The Sopranos was filmed on location in Newark. Here's a fun fact - the show is partially based on the life of mobster Richard Boiardo, who resided in Newark up until his death in 1984. Boiardo became the undisputed mob boss of Newark in 1959 after Abner "Longy" Zwillman's death. While the mob history in Newark may seem scandalous, you should not let it deter you from potentially moving there. According to WNYC, Newark officials claim that crime in the city is at its lowest level since the 1960s. Other famous productions that were filmed in Newark include, Harold and Kumar Go To White Castle and War of the Worlds.
Potential Future Amazon Site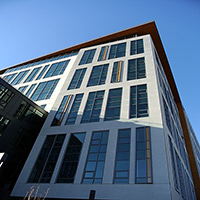 Multinational technology giant Amazon was once considering moving its HQ2 to New York City. However, after its plans were fiercely challenged by NYC residents, rumors started swirling that Newark might be a potential alternative. Amazon's February 2019 statement mentioned that it did "not intend to reopen the HQ2 search at this time" but that has not stopped the speculation. Newark should not be completed counted out of the running as it was among the final 20 cities being considered by Amazon for its HQ2. Newark's mayor Ras Baraka appears to strongly believe that the city would be the perfect hope for Amazon's operations. Baraka issued a statement earlier this year encouraging the company to reconsider the decision due to Newark's "strong talent pipeline, a diverse tech base, unmatched infrastructure, and a highly accessible location." Wherever the chips may fall on where Amazon's decision is concerned, the fact remains that the same attributes that would make it a perfect place for one of the world's most successful company, also makes it a great place for your new home.
Location, location, location!
We've touched on the close proximity of Newark to New York City. It is only 8 miles west of Manhattan. This means that Penn Station, the World Trade Center, and other notable sights of NYC are just a short train ride away. A large number of people who work in NYC commute daily to Newark. If you live in Newark and work in NYC, you somewhat get to enjoy the best of both worlds - the higher salary in NYC and the affordable cost of living in Newark.
It's Illegal to Pump Your Own Gas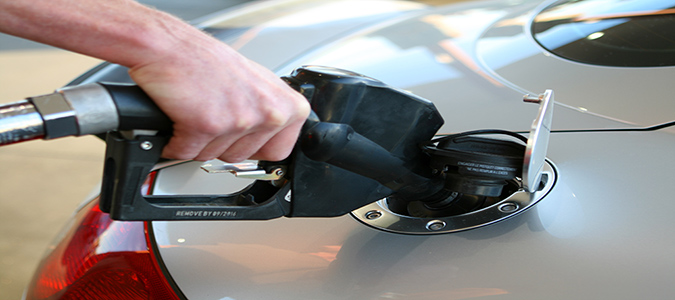 Like with the rest of the state of New Jersey, you will be unable to pump your own gas due to a 1949 law. The Retail Gasoline Dispensing Safety Act and Regulations banned drivers from operating gas pumps due to the potential fire hazard. While on the surface the law appears to have been enacted for the safety of the state's residents, a deeper look reveals a more sinister agenda - greed. According to Mental Floss, in the 1940's a gas station owner by the name of Irving Reingold started to offer consumers a discount if they chose the self-serve option. His offer became so popular that competing gas stations started to feel threatened. They reacted to Reingold's offer by placing pressure on state lawmakers to outlaw the practice of residents pumping their own gas. Depending on your stance of pumping gas, this may or may not be a deal breaker for you. If you ask us, having someone else take care of the hassle at the pump may not be such a bad thing after all!
BYOB to Restaurants
In keeping with the somewhat odd laws of the state of New Jersey, in Newark you can bring your own bottle (of wine or malt alcoholic beverages) along with you to restaurants. According to Wilentz, is important to note that distilled beverages such as rum, whisky, gin, and vodka are strictly prohibited. BYOB is not universally allowed all over Newark. Some establishments will not allow it if the local government forbids the practice. Before November 2018, it was illegal for restaurants to advertise their BYOB status. However, the United States District Court for the District found that this was unconstitutional due to the fact that the state was allowed to regulate alcohol but not the speech related to alcohol. If you're having trouble deciding which restaurant to choose to bring along your favorite bottle of wine, then check out the top ten BYOB restaurants in Newark.
Whether it's the location, scenery, cultural history or potential business opportunities that draw you to Newark, moving does not have to be a stressful experience. You can search for self storage options in Newark or check out helpful moving tips. Whether you undertaking an out-of-state move or moving from another location in New Jersey, we want your move to Newark to go as smoothly as possible.