Located 25 miles outside of Los Angeles, Anaheim has it all when it comes to idyllic scenery, great weather, and convenient proximity to the best of what Orange County has to offer. Along with being home to Disneyland, this city of 335,000 residents also draws in millions of visitors because of its thriving arts scene, one-of-a-kind culinary experiences, and other world-class attractions. Anaheim wasn't always the booming city of entertainment that it is today. In fact, before Disneyland opened its doors in 1955, the city was one large rural community. The variety of attractions are some of the top reasons explain why thousands of people relocate to or visit Anaheim each year.
Disneyland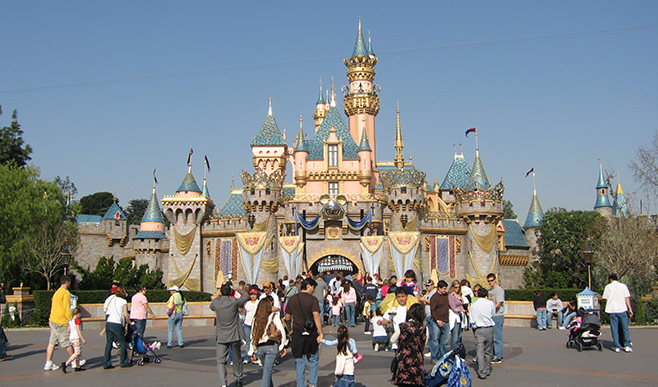 Disneyland remains one of the primary factors behind Anaheim's popularity with tourists and newcomers to the city alike. Created in 1955, it is the original Disney theme park. Back when it first opened, a ticket to the theme park would set you back a mere $1. Now, admission is over $100. It welcomes more than 18 million visitors and brings in revenue that tops more than $2 billion each year. When you visit Disneyland, you can enjoy attractions like Main Street USA, Frontierland, Fantasyland, and other themed activities. There is a wealth of adventures spread out all across Disneyland so it's possible to discover something new with every visit. For instance, did you know all the plants in Tomorrowland are edible? Or, that a time capsule is buried at the front of Sleeping Beauty's castle, which will be opened in 2045 - 50 years from the time of its burial? With the seemingly endless magical surprises available at Disneyland, it's understandable that guests spend 83 times more time there than when it opened 63 years ago. This long-standing staple of Anaheim is more than just the happiest place on earth; it is also responsible for one of America's favorite snacks - Doritos. According to Brit+Co, Frito-Lay bought the concept, which was inspired by totopo, a traditional Mexican snack of spiced, fried tortilla chips, from Disneyland's Mexican restaurant Casa de Fritos in the early 1960s. Disneyland's rich history and world-renowned attractions are among the many reasons to add Anaheim to your list of places to visit.
Knott's Berry Farm
Knott's Berry Farm is another major draw that you should visit when you plan a vacation in Anaheim. Founded in 1920, it is the 12th most popular theme park in the world. Though it was opened decades before Disneyland, it faces a large amount of competition from it. In fact, Disney wanted to buy it from the Knott family when it was put up for sale in 1997. The Knotts refused citing not wanting the legacy of the farm to be lost in Disney as the reason for turning down the offer. You can check out areas of the park like Ghost Town, Fiesta Village, and the Boardwalk. One of its signature attractions, the Timber Mountain Log Ride, has a famous history. The first person to ride it was film legend John Wayne. Knotts Berry Farm boasts around 40 different rides. Not bad for an establishment that started out as a berry farm!, You can also buy all-natural, organic jams and jellies produced by Knott's Berry Farm and the J.M. Smucker Company.
Professional Sports
Anaheim is home to some of the country's most competitive sports teams; notwithstanding its renowned hockey team the Anaheim Ducks. The Anaheim Ducks, also called the Mighty Ducks, were founded in 1993 by the Walt Disney Company. The team is one of the few professional sports teams that got its name from a film. Its name is based on the 1992 movie, the Mighty Ducks. They compete in the city's Honda Center and are the holders of the 2006-2007 Stanley Cup. They also hold the conference titles for the 2002-2003 and 2006-2007 seasons. Anaheim also has a professional baseball team known as the Los Angeles Angels.
Catalina Island
Located 22 miles off the coastline, Catalina Island is a must-see when you visit Anaheim. It is one square mile in size, making it ideal for a day of bicycling or hiking. If the name sounds familiar, it's because the infamous Catalina Wine Mixer scene from the movie Stepbrothers. The scene from the movie was so popular that it inspired the creation of the event in 2015. Another famous association is the fact that it is owned by the Wrigley family. Fans of art deco and nature will enjoy the Wrigley Memorial and Botanic Garden. Once closed off to tourists, the former military training base now sports a host of attractions that draw in numerous visitors each year. For the adventure seeker looking for outdoor thrills, there is a zip line eco tour, helicopter tour, or paddleboarding and kayaking. It is a popular place to enjoy ocean fishing and SCUBA diving. The island regularly hosts events like its annual silent movie festival, summer concert series, and annual Halloween parade. With everything from family-friendly activities to beach club parties and half marathons, there's something for everyone. Transportation to the island is provided by its ferry and helicopter services. The Catalina Express, which is a high speed catamaran, departs daily from Long Beach, San Pedro, and Dana Point to Avalon and Two Harbors. The Catalina Flyer is a boat with daily departures from Newport Beach. For visitors who want to arrive fast and in style, Island Express Helicopters has service from Long Beach, San Pedro, and Orange County.
Golfing
Anaheim is the place to be if you are a golfing enthusiast. It is easier to get a golf cart on Catalina Island than a car, which has a waiting period of about twenty years. This city is home to more than 40 world-class golf courses like Dad Miller, whose founder often played with golf superstar Tiger Woods when he was younger. The Clubhouse at Anaheim Hills and Coyote Hills are also popular golf courses that offer tee times as well as private lessons.. They also offer luxurious clubhouses where you can relax and enjoy lunch or dinner after a round of golf. Patrons can enjoy the services of these golf courses by joining the clubs, which offers discounted rates or paying a little extra as a guest.
Center Street
Once a center for commerce, the historical neighborhood of Center Street is home to many eclectic stores and shopping opportunities. Cafes, local boutiques and eateries, a Farmer's Market, and local art shows are just a few of the reasons why Center Street is worth a visit. There is never a shortage of things to do there. The neighborhood is bordered by the historic Carnegie Library and Muzeo Museum. Whether you're in the mood to dine, shop, or take in come culture, be sure to add Center Street to your lists of stops while in Anaheim.
Adventure City Theme Park
Though Disneyland and Knotts Berry Farm both get a lot of attention as the main theme parks in Anaheim, Adventure City has been holding its own since 1994. The small amusement park is highly rated among travelers and is a more affordable alternative to the pricey Disneyland. Parking is free and admission is only $21.95 for adults, which is a fraction of the cost of the bigger parks. Adventure City is also available for birthday, group, and corporate events.
Yorba Regional Park
This 43-year old park was designed especially to provide an abundance of family and group picnicking options. There are more than 400 picnic tables at the Yorba Regional Park and around 200 barbecues. In addition to those, one can enjoy a fitness course, volleyball courts, baseball fields, paddleboarding, fishing, horseshoe pits, and much more. You can enjoy all of this with your furry friends since dogs are permitted in the park. A series of four lakes with connecting streams provide the perfect oasis in the heart of all the congestion in South California.
Anaheim White House Restaurant
Though it is far from the presidential home on 1600 Pennsylvania Avenue, this restaurant shares has as rich of a history as the more famous White House. The national historic landmark was built in 1909 and became a restaurant over seventy years later. Featuring Italian cuisine, the Anaheim White House Restaurant enjoyed much success until a fire destroyed it in 2017. It opened its doors once more in 2018. Its owner Bruno Serato pays forward its commercial success by providing over five thousand free dinners to children in need every night. To date, it has served over 3 million free meals. The generous philanthropy is worth supporting this restaurant on your next visit to Anaheim.
Camelot Golf Land
Camelot Golf Land is the largest mini golf facility in the entire country. Not only does it feature a variety of mini golf courses, but there are also bumper boats, fast car raceway, a 5000 square foot laser tag, and an arcade to enjoy as well. With so many things to do, you'll surely work up an appetite. Refuel at the pizza parlor, which boasts "the best pizza and sandwiches in the kingdom." Save time and buy tickets online ahead of time so that you can pack as many activities in as possible when you visit Anaheim.
Medieval Times Dinner and Tournament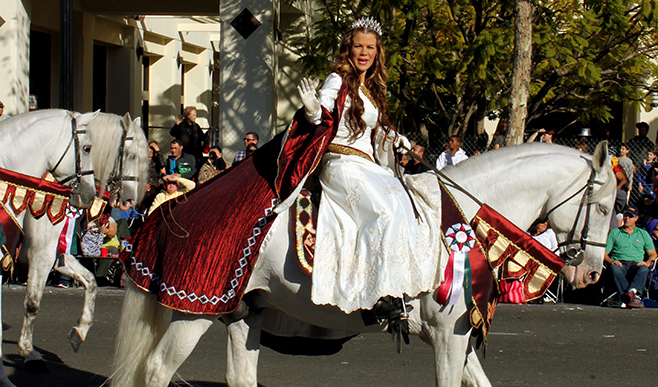 Feel like taking a trip back in time while chowing down on delicious eats? Then the number one dinner attraction in America is just for you. In the 1,100-seat auditorium, you'll be transported to the wonders of the medieval era for two incredible hours.Watch as the six competing knights use real weapons and ride beautiful horses as they battle to become the queen's champion while you eat a 4-course meal that is fit for royalty. There are also vegetarian meals available. It's a truly authentic medieval experience and guests are expected to dine with their bare hands. After all, utensils were not available in the 11th century!
Given this city's many attractions, it is easy to understand why a vacation can lead to a move to Anaheim. Even more, Anaheim offers newcomers advantages that cannot be found in other U.S. cities. It's major industries include technology, tourism, and aerospace. It has a thriving job market that makes available many career opportunities. Its unemployment rate is below the national average. The city has come a long way since it declared bankruptcy in 1994. It hosts a job fair that sees more than 200 companies offer residents 3500 jobs on average each year.
It also makes available top-notch educational opportunities for students of all ages. It ranks seventh in the Western region for educational quality over 40% of its residents having attained an undergraduate degree and 14% with a graduate degree. It is home to universities like Cal State Fullerton, which has the largest student body in the 23-campus California State University system, and UC Irvine. The Anaheim High School District ranks highly for diversity and college prep and scores fairly for teachers and academics according to Niche.
Finally, a move to Anaheim should be an enjoyable experience and one without a lot of stress. You can make moving into your new home easier by using services like Anaheim self-storage. The city makes available Anaheim storage units for newcomers to use at affordable prices. It is easy to search for and reserve Anaheim storage units online, which allow you to unpack at your own pace or store belongings to use later. There is a variety of amenities to choose from to suit your needs. Convenient options like climate-controlled units or 24-hour Anaheim storage facilities, help to make the transition to this booming city as smooth as can be. Anaheim welcomes visitors and new residents alike by the thousands each year. These top reasons may compel you to relocate to or visit this city as well.