If you're considering a move to Boston then you've landed at the right place! Moving is generally a big step but there is even more to consider when going to a brand-new city. Whether you are already located in Massachusetts or will be making that move across state lines, preparation is key. Knowing the ins and outs of your new city will be vital to how successfully you navigate it. Finding a good neighborhood, great places to eat, the best school district, and nightlife are all things that people consider when thinking about moving to Boston. If you've already made up your mind to move, these helpful tips will aid in getting you acquainted with everything even faster. If you're still on the fence, then maybe we can help you make up your mind for good about whether Beantown is the right place for you to call home. Check out these tips on the cost of living, food, and much more to aid in your decision of making the city of Boston your top choice to relocate.
Boston is expensive
We are used to cities like San Francisco and New York having a high cost of living so it may come as a surprise Boston is also on that list of expensive places to live. If you are moving from any of those cities, the expense will not be much of an adjustment. Those coming from less expensive cities might take a while to get used to the fact that just about everything in Boston comes at a high cost. Everything from housing costs to food and transportation are higher on average in Boston than in other places in the United States. Best Places ranked gave Boston a score of 181.6. Its cost of living indices are based on 100 so a score below 100 indicates places than are cheaper than the US average while above 100 indicates that it is more expensive. The biggest reason for the high cost of living in Boston is due to the housing. Buying or renting a home in Boston will cost you a pretty penny. The median price of a home in over $600,000. According to Smart Asset, renting an apartment in Boston won't set you back as much as in San Francisco or New York but it is still pricey. Expect to pay between $500 - $1,000 more for an apartment in Boston when compared to the rest of the U.S.
It's an extremely walkable city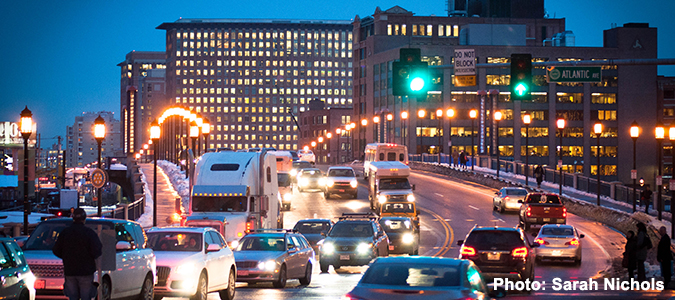 The good news about living in Boston is that while the cost of living is high, you may be able to offset it a bit and save on transportation costs by walking. In 2016, Livability named Boston as one of the 8 Best Cities for Walking to Work. Boston is a very pedestrian friendly city and sometimes going around by foot is the best way to go during rush hour. Boston's walkability is a good thing as traffic can be quite challenging. The 2019 Urban Mobility Report listed Boston in the top 5 in terms of the urban areas with the worst congestion in the country. Residents of Boston spend as much as 80 hours a year in traffic. Other reports estimate that number is even higher. INRIX, which analyzes data from road sensors and vehicles, ranks Boston as the number one city with the worst congestion. Its report put the number of hours that Bostonians spend in traffic at 164 per year. Whatever the case may be, we can all agree that spending the equivalent of about seven days in traffic each year is not an easy task! Thankfully, it's possible to avoid it all by walking, which is good for both your health and the environment.
You'll have a very active social life
In Boston, there is always something too. Get ready to have a very packed social calendar! There is a diverse range of activities that range from family oriented to fitness, which will keep just about any one engaged. The city hosts the annual Boston Marathon, which attracts as many as 30,000 runners each year. Harborfest and Boston Calling music festival also attracts a large following on an annual basis. These events are supported by both residents and tourists alike. From summer to fall and all year round, the city of Boston is jam packed with activities so being bored is something that you will never have to be worried about.
Prepare to pay a lot in taxes
Massachusetts is on the higher end in terms of taxes. If you are moving from a state with lower taxes, it may comes as a shock initially. If you're unsure about how your earnings will stack up to Boston taxes, it is helpful to use an online tax calculator to figure out what your net earning will be after all taxes are taken into consideration. For more guidance, you can check out the useful report on individual, business, sales, and property taxes in the state of Massachusetts prepared by Tax Foundation.
There are numerous employment opportunities
Finding employment is at the top of most people's lists when moving to a new city. Fortunately, there are a lot of job prospects in Boston. According to Resume Library, the healthcare, finance, food services, education, professional, scientific, and technical services industries account for more than half of all jobs in the area. Boston unemployment is also well below the national average – 2.6% compared to 4.6%. Planning ahead will help you to find a job opportunity before you land in Boston. Utilize sites like Indeed and Ziprecruiter to easily find opportunities in your field and set up interviews so you'll be ready to hit the ground running once you commit to making the move to Boston.
The city has a variety of unique cuisine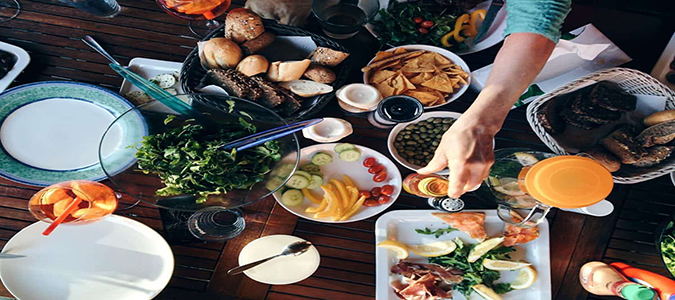 While Boston is popular for seafood and Italian cuisine, there is a host of other food that you can try as well. Boston cuisine has evolved for the better over the years. The folks at Eater have compiled a list of 26 iconic dishes around Boston that every Boston native and transplant alike should try. If you decide to make the move to Boston, there is more than enough time to explore them all, and even try a few that aren't on the list. There is a good variety of food that will satisfy even the pickiest of eaters. Popular Boston dishes include clam chowder, cannolis, baked beans (of course), Boston cream pie, and lobster rolls. We're sure everyone claims their famous dish is the best but we'll leave it up to you to go on a delicious journey and try them all and decide for yourself.
Bostonians take their sports very seriously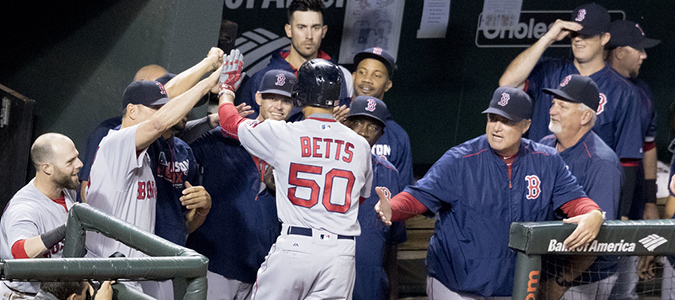 Brush up on your sports knowledge before your move to Boston so that you'll be able to follow along with the conversation with those around you. Sports is a very important part of Boston culture. To fully understand how deeply ingrained sports in is Boston culture, think of the Boston marathon, one of the most famous in the country, is hosted there on a yearly basis. The city has a number of successful professional sports team. Even if you're not well acquainted with sports, the Boston Red Sox, New England Patriots, and the Boston Celtics should already be familiar to you in some form or fashion. These teams have some impressive accolades. For example, the Celtics has 17 championships and is the most successful team in NBA history. If you plan to rep you're the sports teams from your old state. You may want to keep that under wraps. The most notable sports in Boston include college football, ice skating, hockey, boating, basketball, and baseball, and bowling.
There is a lot of history to explore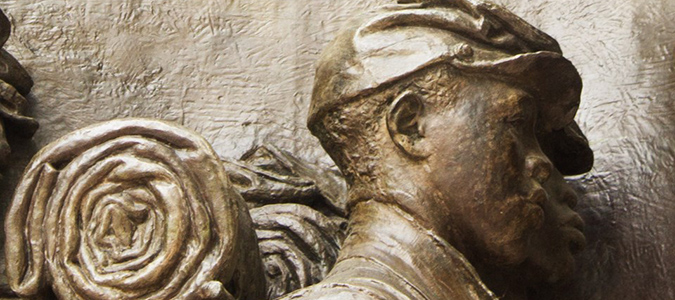 Boston is a city that has managed to preserve its rich history. Whether you're a history buff or just a casual observer, there are many opportunities to learn about the history of Boston. There are historical markers and sites on just about every corner in the city. If you decide to make the move to Boston, be sure to check out the USS Constitution Museum. The museum is a part of the Boston National Historical Park. You will not only learn about history but also get the chance to experience it. The immersive experience will allow you to furl a sail, fire a cannon or scrub decks in order to fully learn about what life was like during that particular time period.
The Boston African American National History Site is also a must-see historical location. It features the interpretation of 15 pre-Civil War structures that are related to the history of Boston's 19th century African American community. It is an excellent way to learn about the contribution of that community to what was happening in Boston at the time. While you're on your history exploration, be sure to check out the JFK Presidential library as well.
Boston is focused on education
Boston is home to many of America's most prestigious institutions. Harvard and MIT, two of the top higher education institutions in the nation, call Boston their home. It also has the oldest public education system in the U.S. Parents will be happy to know that Boston has a very thriving public education system that focuses on excellence and preparing students to tackle higher education. According to The Atlantic, Boston students' reading and math score rank number 1 in the entire U.S. It even performs at the top on international education indices. Boston owes its success in education to a 1993 experiment that involved transforming public education. By 2000, the state of Massachusetts had doubled its funding of public education when compared to 1993. This investment helped to close some of the gaps as it related to the ability of people from various income backgrounds to access quality education. If you have school-aged children or are thinking about going back to school, then relocating to Boston is a great choice to foster a great education.
Boston has a lot of art to explore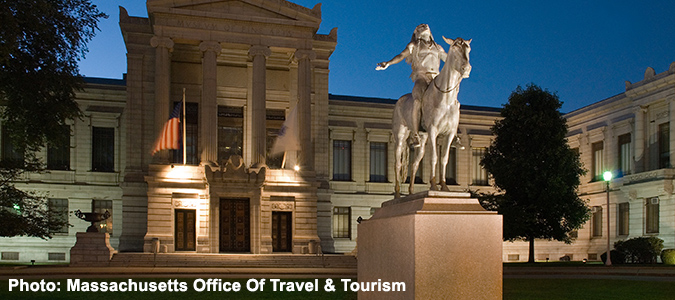 While you will spend on lot on living expenses in Boston, exploring the art scene doesn't have to break the bank. There are lots of ways to explore the local arts scene for little to no cost. Here are a few free or low cost options that you can take into consideration:
There are many ways to get more acquainted with Boston's art scene but these are a great starting point.
Moving to Boston is a big commitment. You may be deterred by the high housing cost and traffic congestion but the pros outweigh the cons. Boston has a thriving economy, rich culture, and a great education system. All of these things make it an excellent choice for anyone to call it home. If you're still on the fence about moving to Boston, we suggest taking a short visit in order to get a better idea about the pace of the city to see if it will be a good fit for you. Already decided that you'll be making the move? Great, then check out these moving tips to make sure the transition goes smoothly. Renting a self storage unit will allow you to get organized and easily sort through your belongings during your move to Boston. We have lots of deals on self storage units available in Boston. Whatever you decide, an adventure awaits in Boston and we have many resources available to help you on your journey.