Dallas, the Big "D" as it is called by locals, has always been a popular destination for people from all around Texas and beyond. But increasingly, it's becoming an extremely popular place to move, with incredibly low costs of living and a phenomenal school system overall, coupled with good weather and great job opportunities for both families and singles, not to mention home of the Dallas Cowboys and their world famous Cheerleaders.
Linked to that, then, is the housing rush that's taken place in Dallas recently, as millions of people have put down roots in and around the city over the last decade and entrenched it as one of the leading cities in the country for so many reasons. But increasingly, people are finding that, well, they may be accumulating or bringing more stuff with them to Dallas than their homes can muster, and they have to figure out exactly what to do when it comes down to coming through with dealing with all that stuff over time.
Luckily, self storage in Dallas has hit a peak, and there are countless storage options for people all around the town who are looking for room and space to grow. When it comes to a Dallas storage units, too, many places are providing countless and wonderful opportunities and customer service to their customers and clients around the region.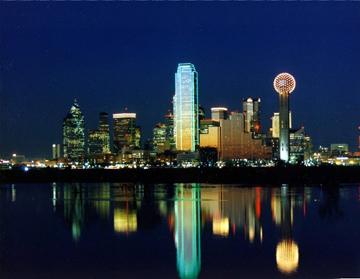 Dallas, Texas
Great Security and Card Access For All
When you work towards a secure self-storage unit in Dallas, you get a unit that is fully secure and gated, with 24-hour card access available for you no matter what your needs may be. In fact, you can get the best of both worlds when it comes to great security, but also great access, with Dallas self storage. In these self-storage units, you get everything you need from them an a great option to store your stuff, with none of the overhead or bad things that you need to worry about regarding security.
Low Monthly Payments - Always
Need a place to securely store your stuff, but don't have the money to spend on it and take a lot of money to do it? Look no further! Self storage units in Dallas provide extremely competitive monthly rates that allow you to take on whatever you need to take on, and pick out a monthly unit to rent, without having to worry about losing any sort of money or being overcharged in the process. In fact, renting out a self-storage unit can prove to be a phenomenal investment for you and a variety of your needs surrounding caring for and treating your possessions well.
All in all, self-storage in Dallas is here to stay. More and more people consistently need it, and with that comes the need for people to have options that are legitimate and safe to store their belongings and more. In Dallas, then, look to self-storage to solve your possession and organization woes, and let them take on your extra stuff, with the piece of mind knowing they will take care of you professionally and make it happen for you no matter what your needs are.