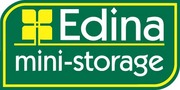 South Minneapolis Self Storage
2845 Harriet Avenue S.

,

Minneapolis

,

MN

55408
South Minneapolis Self Storage

Small

Climate Controlled
Indoor
Upper Floor
8ft. Ceiling Height

Hold this unit now. Reserve for FREE.
FIRST MONTH HALF OFF

Web Price
$94.00

Continue

X

Small

Climate Controlled
Indoor
Upper Floor
8ft. Ceiling Height

Reserve for FREE:
ACT FAST: LIMITED UNITS.

Web Price
$104.00

Continue

X

Small

Climate Controlled
Indoor
Upper Floor
8ft. Ceiling Height

Hold this unit now. Reserve for FREE.
FIRST MONTH HALF OFF

Web Price
$119.00

Continue

X

Medium

Climate Controlled
Indoor
Upper Floor
8ft. Ceiling Height

Hold this unit now. Reserve for FREE.
FIRST MONTH HALF OFF

Web Price
$192.00

Continue

X
Facility Amenities
Cash Accepted
Checks Accepted
Credit Cards Accepted
Military / Student Discount
Moving Supplies
Online Payments
Title Must Match Renter
Vehicle Required Title
Vehicle Requires Insurance
Vehicle Requires Registration
Cameras
Keypad Gate Access
Boxes & Packing Supplies
Onsite Manager
Online Bill Pay
Automatic Payments
Facility Description
South Minneapolis Self Storage
Facility Reviews
Post your review so other people like yourself will benefit. Let others know of your self-storage experience.
April 16th, 2017
- From Google
March 20th, 2017
- From Google
Great storage provider! Joe the manager was a treat to work with! Units are in great shape, and there are elevators! The website also has some of the best deals.
February 28th, 2017
- From Google
Awesome experience! Their really kind and the prices and affordable.
October 6th, 2016
- From Google
The manager is personable and professional. The spaces were immaculate, and reasonably priced. There are convenient secured access points to all units. This is a business and location that I would highly recommend for any personal, or business storage.
September 26th, 2016
- From Google
Very convenient location. Service was friendly and professional. The facilities are very clean and easily navigated. There is plenty of parking if you do not want to pull your car into the dock when you only have a few things to carry in. The cost is very comparable to other facilities, there is a good range of sizes and costs. There is not 24-hour access, but I do not find that a problem and I don't have to worry about vandalism. I would use this storage again in future if I find the need again.