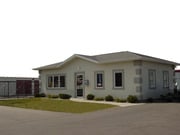 West Dickman Road Self Storage
4325 W DICKMAN RD

,

SPRINGIFELD

,

MI

49037
West Dickman Road Self Storage

Small

Drive Up Access
Vehicle
8ft. Ceiling Height

Get this discount. Reserve for FREE:
FIRST MONTH HALF OFF

Web Price
$65.00

Continue

X

Small

Drive Up Access
Vehicle
Enclosed
8ft. Ceiling Height

Get this discount. Reserve for FREE:
FIRST MONTH HALF OFF

Web Price
$65.00

Continue

X

Small

Drive Up Access
Vehicle
8ft. Ceiling Height

Get this discount. Reserve for FREE:
FIRST MONTH HALF OFF

Web Price
$80.00

Continue

X

Small

Drive Up Access
Vehicle
Enclosed
8ft. Ceiling Height

Get this discount. Reserve for FREE:
FIRST MONTH HALF OFF

Web Price
$80.00

Continue

X

Small

Climate Controlled
Indoor
First Floor Access
8ft. Ceiling Height

Get this discount. Reserve for FREE:
FIRST MONTH HALF OFF

Web Price
$110.00

Continue

X

Small

Climate Controlled
Indoor
First Floor Access
8ft. Ceiling Height

Get this discount. Reserve for FREE:
FIRST MONTH HALF OFF

Web Price
$125.00

Continue

X
Facility Hours
Office Hours
Mon

:

09:30 AM - 06:00 PM

Tue

:

09:30 AM - 06:00 PM

Wed

:

09:30 AM - 06:00 PM

Thu

:

09:30 AM - 06:00 PM

Fri

:

09:30 AM - 06:00 PM

Sat

:

10:00 AM - 02:00 PM

Sun

:

CLOSED
Access Hours
Every day, 24 hours
Facility Amenities
Cash Accepted
Checks Accepted
Credit Cards Accepted
Military / Student Discount
Moving Supplies
Online Payments
Title Must Match Renter
Vehicle Required Title
Vehicle Requires Insurance
Vehicle Requires Registration
Truck Rental
Cameras
Keypad Gate Access
Fenced and Lighted
Boxes & Packing Supplies
Online Bill Pay
Facility Description
West Dickman Road Self Storage
Facility Reviews
Post your review so other people like yourself will benefit. Let others know of your self-storage experience.
February 23rd, 2017
- From Google
May 14th, 2016
- From Google
Mr. Phenix has been an exceptional tenant through the years, who we are delighted to say, is still with us today. Mr. Phenix has always been a very pleasant & forthcoming tenant with high regards for our staff members. Although he was very upset about the late fee, he did respectfully understand our position when it was explained to him. Thank you, Mr. Phenix for your devotion and continual support for our business which we look forward to many more.
September 4th, 2015
- From Google
After having my unit for over 10 years, these greedy a-holes want to charge me $10.00 for being a day late, what a rip-off. Time to get serious about getting my stuff out of there.
September 3rd, 2014
- From Google
Well lit, secure, safe, and they have great prices,. They treat you right too.