Indoor Self Storage Units in Colorado Springs, CO.
Easily compare prices at 22 self storage facilities in
Colorado Springs, CO .
Select from the results below to find cheap self storage units in your city.
Cheap self storage Units in Colorado Springs, CO.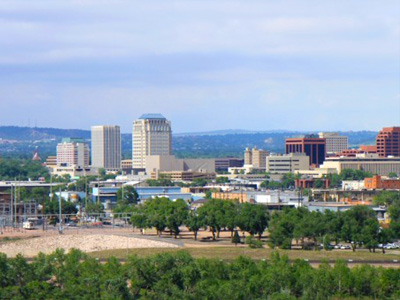 More about Colorado Springs, CO:
Located in the southern section of Colorado, Colorado Springs has over 400, 000 residents. It was selected as the Number 1 Best Big City in the 'Best Places to Live' by Money magazine. People living in Colorado can choose from any of the conveniently located self storage facilities in just about every zip code in the city. Whether you need self storage for personal or business use, there is a facility to fit every need and budget.
The city's economy is driven by the military and high-tech industry with the defense industry playing the most major role. There are also several military bases in Colorado Springs. These include, Fort Carson, Peterson Air Force, Schriever Air Force Base, NORAD and Cheyenne Mountain Air Station, and the United States Air Force Academy. Several self storage facilities in Colorado Springs offer discounts to enlisted military and veterans.
The major defense and high-tech companies in Colorado include, Boeing, General Dynamics, Harris Corporation, SAIC, ITT, L-3 Communications, Lockheed Martin, and Northrop Grumman, Verizon Business, Hewlett-Packard, Compaq, SNIA, and Agilent. These companies can use Colorado Springs self storage units to store office equipment and supplies that are not used on a regular basis.
Colorado Springs has played a major role in popular culture. Many television shows and movies have been based in the city. These include Dr. Quinn, Medicine Woman, Stargate SG-1, WarGames, and The Prestige. These films need much equipment for a successful production. Self storage is a viable option to store the props and items needed before, during, and even after production.
The city experiences rather severe winters with temperature in January averaging around 28.1 °F. In order to protect your valuable items, you should consider renting climate controlled storage to ensure that your items to do get damaged by harsh weather conditions.
You can also search for self storage in Colorado Springs with amenities such as 24-hour access, boat and RV storage, gated access, and enhanced security. If you are in the process of moving to Colorado Springs, search for a self storage facility that offers truck rental in order to make your move a bit smoother.
Compare cheap self storage units, Colorado Springs, CO with USSelfStorage.
Enter the city or zip code of your choice into the search bar to find the self-storage facility listings nearby. Once you locate the storage facility, compare storage unit sizes, prices, amenities and discounts. Check out pictures, descriptions, and read customer reviews to assist you when making a selection. Once you select the storage unit that best fits your needs, simply reserve online for free and lock in your price and discount. If you choose, you can call and speak to a friendly and professional customer service representative who could answer all your questions and who could take a reservation; no credit card is required to reserve a storage unit online or by phone. A detailed confirmation e-mail will be automatically forwarded to your inbox. Your storage unit will be available for you when you arrive at the storage facility on your selected move in date. It is that fast and easy.
First month free, $1 the first month, 50% off discounts, in Colorado Springs, CO.
Storage facilities in Colorado Springs, CO offer a variety of discounts to their customers. When searching for storage unit compare the price of the storage unit as well as the discount that storage facility is offering. Some storage facilities offer the same special on every storage unit they have in their inventory, while other facilities might offer different discounts on selective units in their inventory. Facility specials change from day to day, depending on the storage facility or on the occupancy of a particular unit at a given facility. Some storage facilities might not offer a discount on a storage unit or at their facility.
Storage prices in Colorado Springs CO can vary based on unit size and amenities.
Self Storage unit prices in Colorado Springs start as low as $18.00 per month. Typically a smaller storage unit on an upper floor or requires a rolling ladder to access. The most common storage unit sizes are 5' X5', 5' X 10', 10' X 10' and 10' X 20' and standard ceiling storage unit heights are 8 feet high and doors could vary in width from 3' to 8' feet wide. Whether the Colorado Springs storage unit is climate controlled or a drive up storage unit, will also determine the price. Usually, storage units which are climate controlled, air conditioned are more expensive than drive up unit. You will also find that a lower floor or ground floor storage unit will run you typically more money that a unit that is an upper floor and would require elevator access.
Your Colorado Springs CO self storage facility search has produced 68 locations.
Within 5 miles of your, Colorado Springs storage search query we are showing 40 storage facilities. Within 25 miles of your, Colorado Springs storage search query we are showing 68 storage facilities. Within 45 mile of your, Colorado Springs storage search query we are showing 68 storage facilities.